The Loop
Why did Peyton Manning play a practice round at Pebble Beach with Bill Belichick?
But on Wednesday, it was probably impossible for the superstar quarterback to avoid thinking about football while looking at a certain hoodie-wearing coach all day: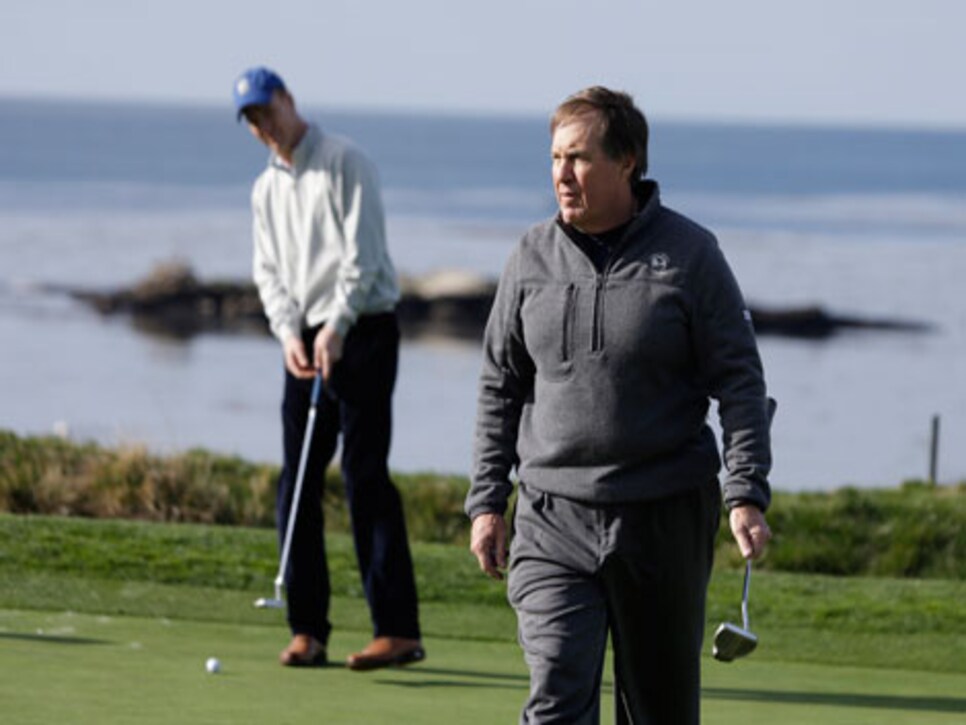 Manning was paired with a longtime rival, New England Patriots head coach Bill Belichick, for a practice round. The San Francisco Chronicle suggested the "awkward" pairing had to do with Pebble Beach's CEO, Bill Perocchi, being from the Boston area. Hey, at least Manning didn't have to tee it up with Richard Sherman or any of the other members of a Seattle Seahawks' defense he's probably still having nightmares about.
Manning won't have to worry about seeing Belichick when the tournament starts on Thursday. The coach will be playing with his own quarterback, Tom Brady. Not that it would matter too much. Can you ever really have a bad day when you're hitting golf balls against this backdrop?