News
Who will end 2018 in the top 10 of the Official World Golf Ranking? (Hint: The list is a LOT different from 2017)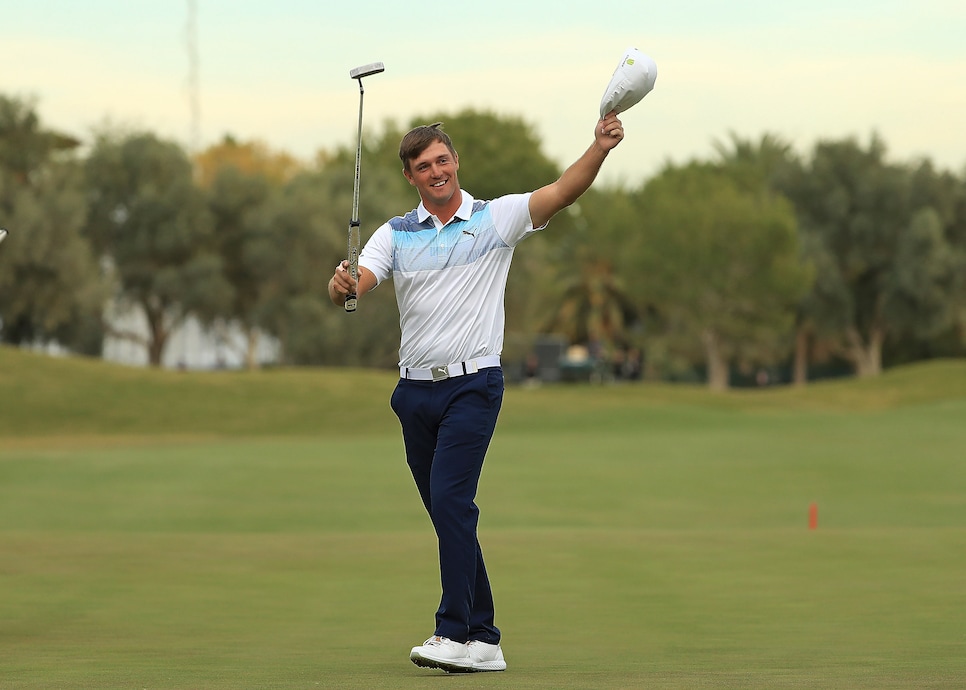 The top spot in the Official World Golf Ranking has changed hands seven times in the past three months. But the top 10 in the points-based system has been nearly as volatile — especially, when you compare the year-end lists from 2017 and 2018.
While there are still a few weeks remaining on the 2018 calendar, OWGR guru Nosferatu on Twitter has already projected who will end the year in the top 10 due to a lack of counting events the rest of the way. Here's the list:
None of those names should be too surprising. Xander Schauffele recently jumped into the top 10 with his win at the WGC-HSBC and Tony Finau is making his first appearance at the Hero World Challenge, which kept Rose from (for now) regaining the top spot. However, when compared to the final edition of 2017, you realize just how much turnover there's been on the list.
Schauffele and Finau are just two of the five newcomers (or in some cases, returners), knocking off 50 percent of the players making up the list last year. Bryson DeChambeau, Rory McIlroy (a former No. 1), and Francesco Molinari, who won this year's Open Championship are the other three. Of those five, DeChambeau made the biggest move, up to No. 5 from No. 99.
The five golfers bumped out of the top 10? Jordan Spieth, Hideki Matsuyama, Rickie Fowler, Henrik Stenson, and Sergio Garcia. Matsuyama fell 20 spots — the most of that group — but most people would argue that Spieth's drop from No. 2 to No. 16 after a first winless season as a pro is the most surprising.
And of course, none of this includes the golfer who climbed the most spots in the past year. That would be Tiger Woods, who entered last year's Hero World Challenge at No. 1,199 before moving up to No. 656 thanks to a T-9 in his event. After winning the Tour Championship in September, Woods, who has spent a record 683 weeks in the top spot during his career, moved all the way to No. 13.
Woods is currently No. 14 following a disappointing week in the Bahamas. He's also a great candidate to be part of next year's top 10 turnover by the time the final list for 2019 comes out.