News
The No. 1 world ranking is broken. Here is how to fix it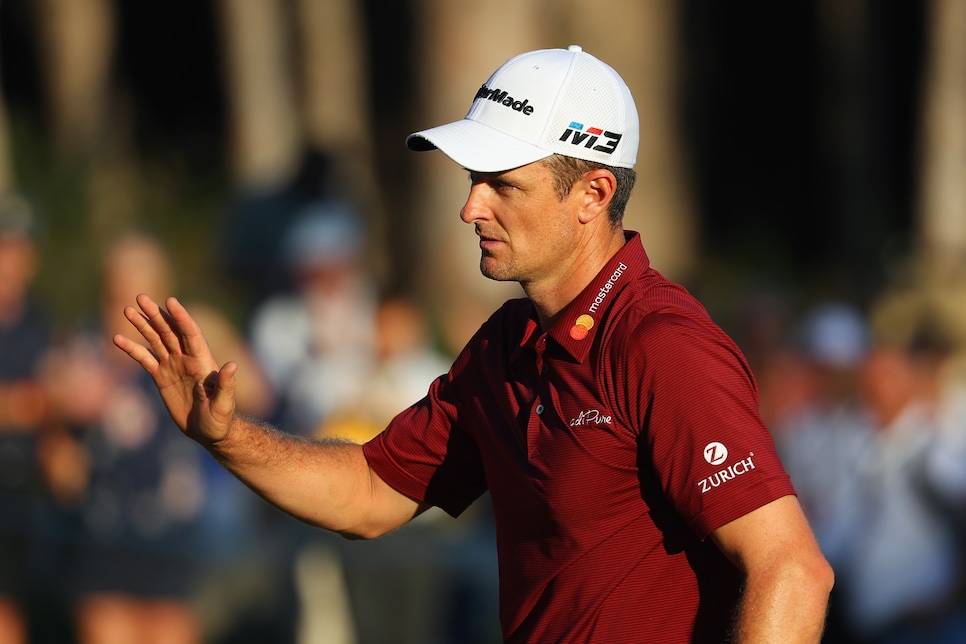 Justin Rose ascended to No. 1 in the world rankings over the weekend. Perhaps the better word is recaptured, given the Englishman lost the title six weeks ago. If you're unaware that Rose had abdicated the throne, or that the No. 1 ranking has switched hands five times in the past two months, you're not alone.
Don't worry, though. Brooks Koepka, who held No. 1 last week but didn't tee it up, will take back that standing next Monday, despite, again, not playing. Not that it matters, as—you got it—Rose will likely be the Official World Golf Ranking's crème de la crème following the UBS Hong Kong Open at month's end.
Complaints about the OWGR have been regular since its introduction in 1986, it's byzantine formula and bias against certain tours leading to faux pas like the example above, or when Jordan Spieth grabbed the reins after a missed cut in 2015. But this season has especially highlighted the OWGR's fickle nature. Since the Players Championship in May, the No. 1 ranking has changed six times between four players—Dustin Johnson to Justin Thomas, back to DJ, to Justin Rose, back to DJ, to Brooks Koepka, back to Rose (until next week when Koepka then marks switch No. 7).
In one regard, that fluctuation is understandable. Golf's upper echelon is lush with firepower and a compelling argument can be made for a number of players as the current big kahuna. It should also be acknowledged that building a system to identify the best in this sport is not easy. In that same breath, to see the ranking kicked around like a hacky sack—particularly on the part of the calendar when, to all but the zealots, the season is over—siphons whatever juice is supposed to be inherent to the No. 1 honor.
This is not a targeted offensive at Rose, who has finished in the top five in five of his last six events and posted top-10s in a whopping 85 percent of appearances since May. Conversely, to posit that anyone but Koepka, he of three victories in his last six major championship starts, holds the conch is absurd.
With that in mind, here are five proposals—some provisions, others revamps—aimed at fixing the OWGR, specifically the No. 1 ranking, so its bite matches its bark.
World rankings are released monthly, not weekly
Somewhere, Tom Lehman sheds a tear.
While not necessarily the pinnacle of a player's career, the No. 1 ranking is, or should be, something of consequence. Let the player enjoy the view from the top before knocking him back down the mountain. But this isn't charity. If the No. 1 ranking is to be viable, it can't be as ever-changing as the Cleveland Browns' quarterback. (For the record, seven golfers have reached No. 1 since 2015 versus nine pour souls who've been under center for the Brownies.) The fewer roll-over periods, the fewer possible No. 1s.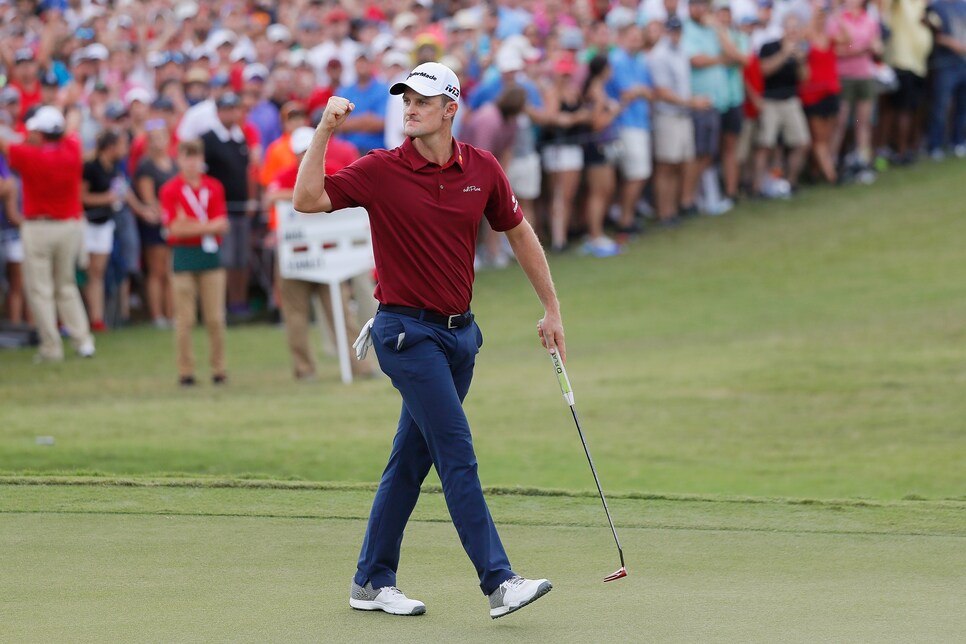 No. 1 can't be lost, or gained, by short-term absence
The current OWGR system doesn't have the back-room vagaries its critics believe; its equation is online for anyone to see. However, its algorithm is far from infallible (more on this in a moment), and warrants common sense stopgaps. The first of which is desperately needed: missing time, let's say less than a month of action, is not grounds for losing the No. 1. This sentiment is amplified during golf's alleged offseason, as the ranking should not change five times since the final major of the year when it's natural for stars to retreat from the public.
Similarly, no player on the sidelines should leapfrog another because of a minimum divisor kick-in or subtraction. If a player wants to rise, he needs to show it on the scoreboard.
Two Ivy League professors wrote back in 2012 about their discovery that there is a OWGR bias against the PGA and Web.com Tours, which can be read here. Though this more of a holistic issue than aimed at the No. 1 ranking, there have been several players to utilize OWGR point allotments in less-than-stellar fields to boost their standings. There have been minor tweaks to the formula since (you can read them here), but nothing that solves the issues addressed. There have been multiple endeavors, most notably the Broadie-Rendleman System, that attempted to minimize the arbitrariness of these problems. Nevertheless, issues remain, such as Rose winning a host of points at the Turkish Open despite there being just one other top-30 player in the field.
As much as the word "committee" might elicit eyerolls, there needs to be a group with the ability to judge what tournaments and fields hold value, and which are glorified exhibitions, rather than letting a computer do the math unimpeded. It may not be precise and could be prone to politics, but that's a far better solution than the current system, with peccadillos like the Japan Open winner earning more points than somebody posting a top-five finish at a major.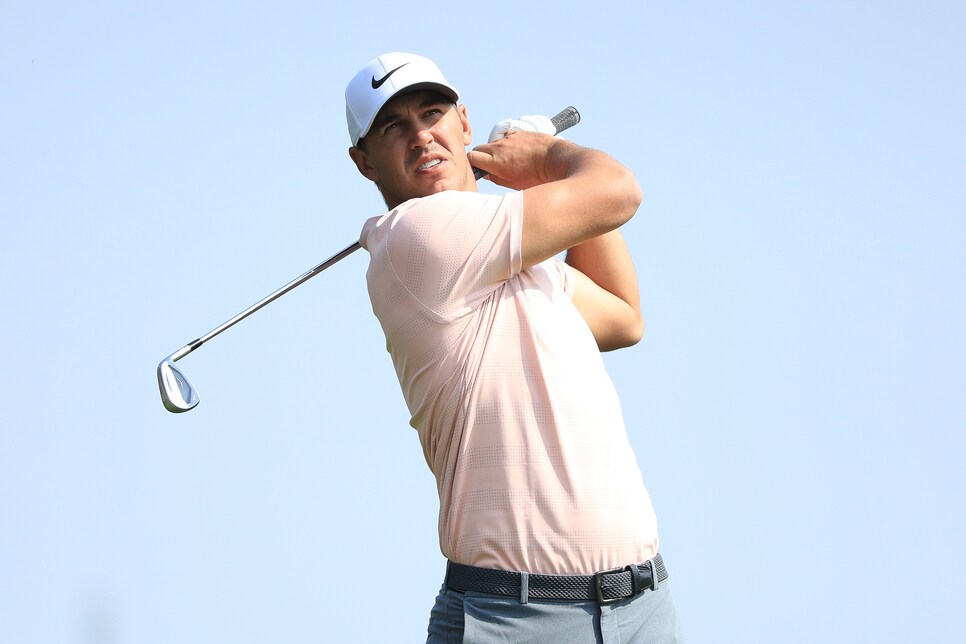 If you've won two of the past three majors, you're not in danger of losing your spot until the next major
All the credit to Rose's hot streak, but a bonanza of top-10s and two wins in run-of-the mill events in 2018 should not be given more prominence than Koepka's two majors (and another victory to boot).
The only significant historical revision from this caveat: Tiger Woods, who underwent ACL surgery after his 2008 U.S. Open, would have lost his No. 1 to Padraig Harrington, who proceeded to win the claret jug and Wanamaker in Big Cat's absence. Under our revisions, Woods would have been safe after the Open, but with more than a month away from the game while Paddy racked up Ws, it's not as unreasonable as it sounds that Harrington should have garnered the top spot.
The No. 1 has to own a major from the past three seasons
Seriously, we swear this isn't a smear campaign against Rose. Pinky promise.
And yet … is it really that much to ask of a No. 1? Golfers are often judged by what they do in four specific tournaments, and those four specific tournaments alone. Rose lost the 2017 Masters in a heartbreaker, and earned a T-2 with a backdoor Sunday charge at Carnoustie. Still, that the current No. 1 hasn't hit paydirt in a major since 2013 seems a little off, particularly so when remembering Koepka has five top-six finishes in his last eight majors, oh and the three WINS.
The stipulation would disqualify three of the current top six in the OWGR: Rose, Rory McIlroy and Bryson DeChambeau. Which, while cruel, does leave Koepka, Dustin Johnson and Justin Thomas, all who have spent time in the No. 1 slot this season.
If that seems too restrictive, well, that's the point. The No. 1 ranking should be a crown, not commendation. And those without a major trophy on their mantle from the past three years shouldn't be considered current royalty.