News
Who is Corey Conners and could he really be the one who keeps Tiger Woods from winning on Sunday?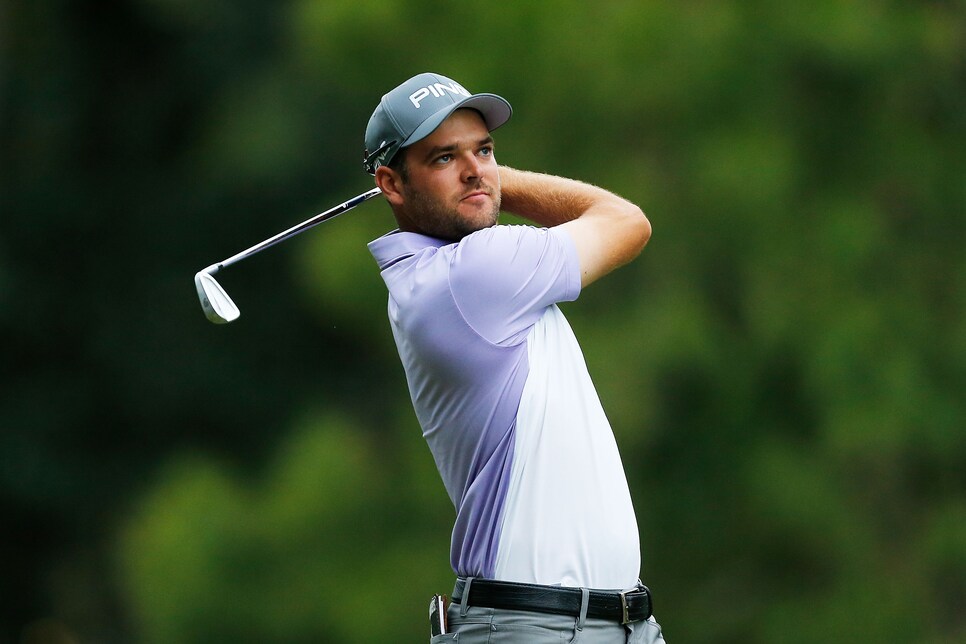 Photo By: Michael Reaves/Getty Images
PALM HARBOR, Fla. — Tiger Woods had just chipped in for birdie at the ninth to tie for the lead at the Valspar Championship, sending the crowd at Innisbrook's Copperhead Course into a frenzy. It was a moment that would have unnerved a lot of players playing right behind Woods. But that wasn't the case for Corey Conners.
"It's something that I just find really cool," Conners said with a smile. "Obviously, he did something."
But so did the 26-year-old Canadian rookie, who stuffed his wedge on the same par 4 to within a foot to set up a tap-in birdie of his own just a few minutes later.
"That was nice to kind of settle down from that," he said.
That's one way to put it.
Conners added birdies at Nos. 11 and 12 and finished with a three-under 68 to take a one-stroke lead at nine-under 204 into the final round over Justin Rose, Brandt Snedeker and Woods.
"You can't ignore it, I guess," said the former Kent State All-American of the looming presence of Woods and the chaos that goes with it. "But [I] just try to stay focused on my game. I think I've been doing a good job of that throughout the week so far and just keep that going."
Indeed. Conners, who finished six strokes out of Monday qualifying but got in the field anyway as the third alternate when Kyle Stanley withdrew from the event, has led after every round this week at the Valspar. Not bad for someone who previously had made just 16 PGA Tour starts and never finished any round better than T-21.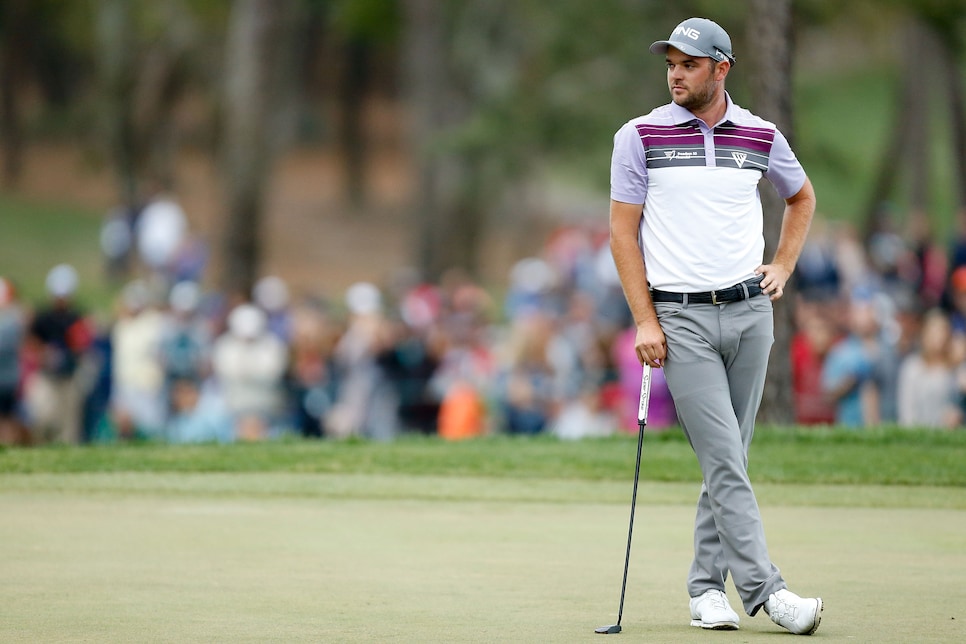 Michael Reaves/Getty Images
Playing behind Woods on Saturday didn't seem to faze him, either. Conners opened with birdies on three of his first four holes and made three more around the turn before saving par from the sand on 17 and staying calm when his ball moved slightly on the green on 18, requiring a word from a rules official.
"I got into the field late, and kind of came in here with nothing to lose," he said. "Just go and take advantage of a good break, and I felt really good about my game for the last little while. I ust wanted to get another opportunity to play, and fortunately I was able to get that opportunity this week and had a good week so far."
Now comes the hard part, with Woods, Rose and Snedeker breathing down his neck. Arguably the most pressure packed moment previously in Conners' golf career was playing in the final of the 2014 U.S. Amateur, where he would fall to Gunn Yang at Atlanta Athletic Club.
Come Sunday, Conners will be paired with a major-championship winner Rose for the final round and will play in front of Woods again.
"The last two days, I think draw on those experiences and yeah, just try to stay calm, stay with the process and be patient like I have the last few days," Conners said. "I was thinking about that when I finished the round, that felt nice to kind of keep myself in the lead most of the day and the same thing [Sunday]."