News
Tiger Woods is 18 holes away from turning his comeback story into an epic tale of redemption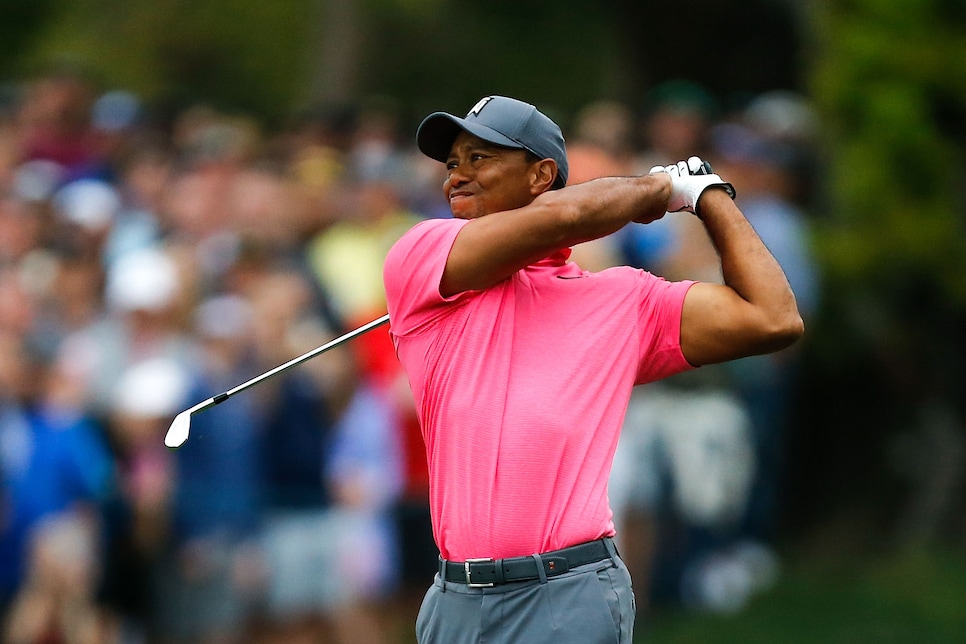 Photo By: Michael Reaves/Getty Images
PALM HARBOR, Fla. — Tiger Woods has played his share of big rounds en route to winning 79 times on the PGA Tour and collecting 14 major championships. Sunday's at the Copperhead Course at Innisbrook will be his biggest in years.
"I am excited," Woods said after a four-under 67 Saturday that has him one stroke off the lead going into the final round of the Valspar Championship. "I feel good."
Eleven months ago, he felt anything but that after undergoing spinal fusion surgery, the last of four procedures on his battered back in a three-year span. It was nothing short of a medical Hail Mary.
Then came an ugly, made-for-TMZ arrest on suspicion of DUI in South Florida last May (the charges were later reduced), followed by a stint in rehab for Woods to better manage his pain and sleep medication.
After all the physical and mental trauma Woods had endured, he had become a shadow of his former self, an incongruent and to some extent an irrelevant figure as the game seemingly passed him by with new stars emerging. Even as recently as last fall Woods himself wasn't sure if he would ever be able to play golf again.
Yet here we are. The Hail Mary was completed, and a 42-year-old Tiger has come out the other end of the tunnel, too. After just 13 rounds this year, he is on the precipice of one of the greatest comeback stories in all of sports, not just golf.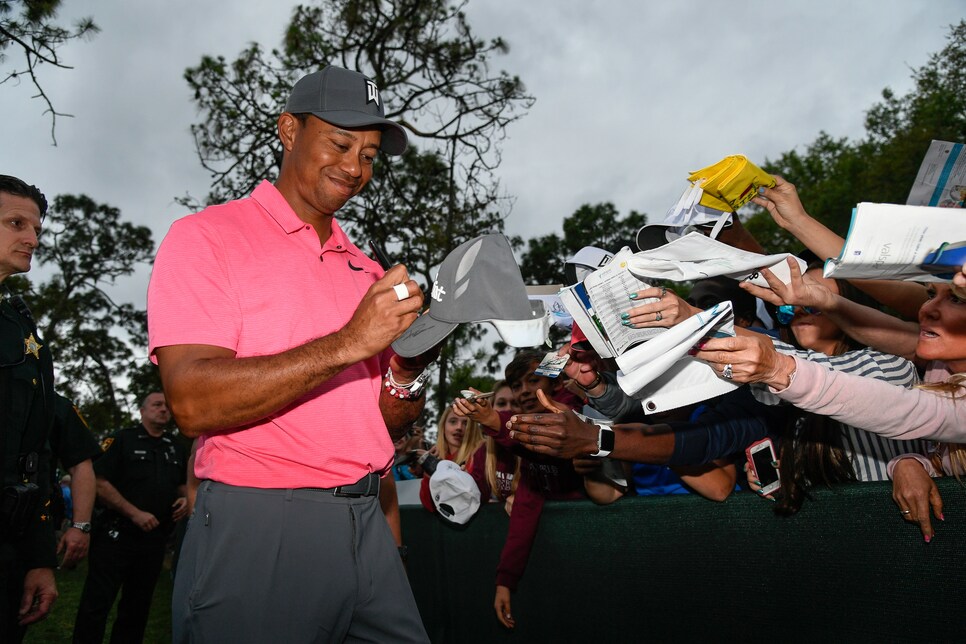 Impressively, Woods displayed an assortment of shots off the tee on Saturday. A stinger 2-iron on 10, a hard cutting 3-wood on 16, a big, low drawing BB of a drive on 14, where his clubhead speed was clocked at 129.2 mph, the fastest of any measured drive on tour this year. He followed it with a "smoking" 4-iron onto the front of the green on the par 5.
"I'm starting to see him get into a pretty good groove out there and hit the shots he's trying to hit," said Joe LaCava, Woods' caddie. "Shots he's trying to hit, he's pulling them off.
"I don't want to get carried away from one good tournament, but you could see signs of him playing well and hitting it better, so, no, I'm not surprised."
There were birdies (five), a chip-in, a walk-it-in putt, fist pumps and club twirls. There was a swagger. The crowd swelled to eight deep, and it was vocal.
Rookie Corey Conners, who has led after every round this week, could practically count the number of people following his group playing behind Woods on one hand. Not that he minded.
"It was really cool," the wide-eyed, smiling Canadian said. "Obviously, I grew up watching Tiger and kind of idolized Tiger, and seeing that today was really cool. Couple big roars and put a smile on my face."
Brandt Snedeker got a kick out of watching Woods chip in for birdie from a squirrelly lie behind the green at the ninth. He'll be paired with Woods again on Sunday in the second-to-last twosome. It will be the fifth time they have played together this year.
"It's just him to a tee," Snedeker said. "I see him do stuff like that, let's you know he's back enjoying it and having fun. Just kind of vintage Tiger.
"He's getting better every round. He's driving it 10 times better than he was at the start of the year."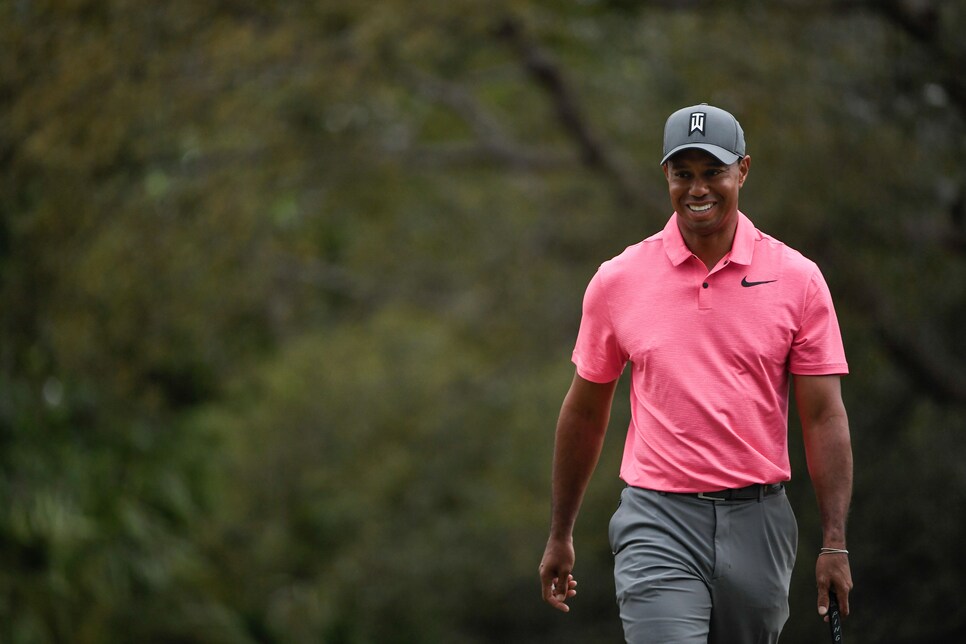 Still, Woods is trying to temper expectations, as he has all year.
"There's a packed leader board," said Woods, who is tied with Snedeker and Justin Rose at eight under, with Patrick Reed and Sam Burns tied for fifth two strokes back. "There's so many guys who played their way back up into this tournament."
None, though, loom as large as Woods.
Sunday will mark the 70th time that he has been within at least one stroke of the lead going into the final round on tour. He has gone on to win 62 times, and 89.8 percent conversion percentage. To put that in perspective, since 2013, which is the last time that Woods won, the rest of the tour with a one-shot lead has gone on to win just under 25 percent of the time.
"I'm excited," Woods said again. "I've been ready to go. I'm excited to play. It's going to be fun."
And is shaping up to be one hell of a comeback story.