News
While Lydia Ko takes a three-week break from LPGA, there's a good chance she could lose her No. 1 ranking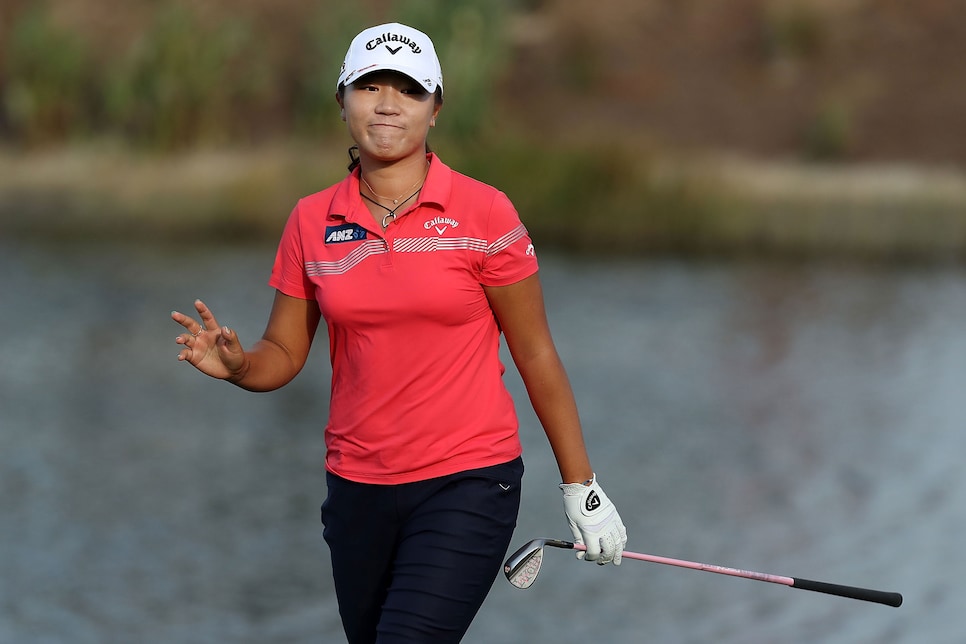 Lydia Ko, who hasn't won yet on the LPGA Tour this season, is taking three weeks off from competition. Before anyone freaks out, remember that she took a similar break last year, skipping the tournaments at the end of April and the first half of May. The LPGA season starts in February and ends in November, so it's not unusual for players to take some time off. It's just the timing of this break that is cause for attention: While she's away, there's a reasonable chance that she loses her hold on the No. 1 spot on the Rolex Ranking.
Ko has been No. 1 in the world for 83 consecutive weeks, a streak that only Lorena Ochoa (158 weeks) and Yani Tseng (109 weeks) have bettered.
The two players who could take over the No. 1 spot this week are So Yeon Ryu and Ariya Jutanugarn, ranked second and third in the world, respectively. If either player wins this week's Volvik Championship, she will knock Ko off the No. 1 perch.
But those are only two of 22 scenarios that would result in the unseating of Ko as No. 1 this week.
This is pretty convoluted, so hang in here. Here are a few of the simpler scenarios:
If Ryu finishes second and Jutanugarn doesn't win, Ryu would become world No. 1. Similarly, if Jutanugarn finishes second and Ryu doesn't win, Jutanugarn becomes No. 1. If Ryu finishes third or fourth, with Jutanugarn not finishing in the top two, Ryu will get the honor. And if Jutanugarn finishes third without Ryu in the top four, Jutanugarn will takes the No. 1 position.
Jutanugarn, who won the Volvik Championship last year, has been in position to take the top spot before. At the Volunteers of America Shootout in Texas last month, Jutanugarn addressed the possibility of becoming No. 1 at that event, "I'm not thinking about it," she said. "The most important thing for me is to have fun and be happy on the course and take what I get."
Adding a little to the intrige: If Jutanugarn becomes No. 1, she'll be the first player from Thailand to do so.