Play
Where To Eat In Palm Beach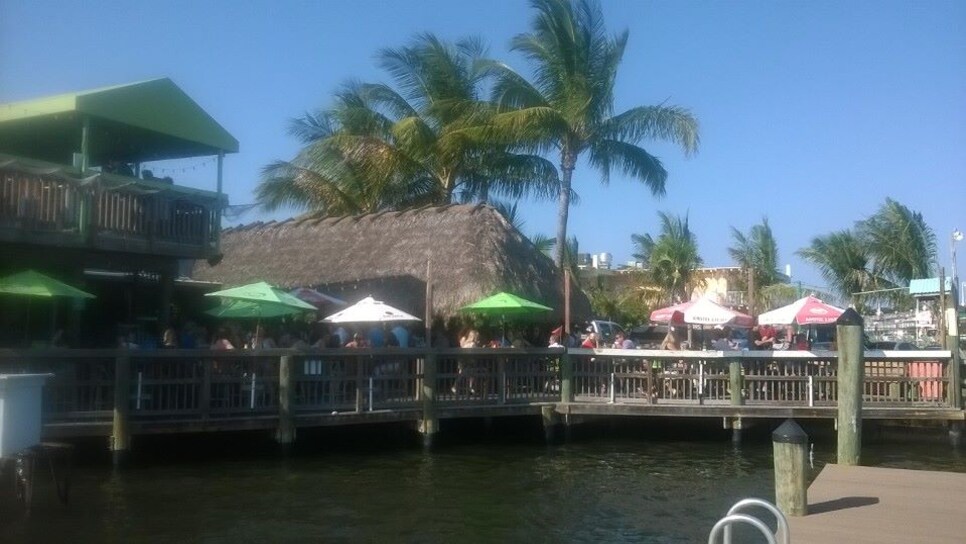 Courtesy Of The Old Key Lime House
Just as the Palm Beach area golf courses provide options for every budget, so does the restaurant scene. Make time to venture over to the "island," as the locals call Palm Beach, to enjoy a meal, or even just a cocktail, at one of the grand oceanfront hotel bars.
Green's Pharmacy  (561-832-0304), with its old-fashioned lunch-counter service, is a humble eatery in the middle of swanky Palm Beach. It's been serving comfort foods to the island's residents since 1938, including JFK. The food is good (stick to basics like the BLTs, burgers, fries, and the classic vanilla malt) and the throwback experience is better. To kick up your dining but keep it apres-golf casual, head to Pizza Al Fresco (pizzaalfresco.com), an unpretentious spot nestled in historic Via Mizner, just off Worth Avenue. With thin-crust pies, fresh salads and a killer outdoor patio, it's like a little slice of Italy. For a totally trendy people-watching experience, head to Buccan, widely considered the hippest spot in Palm Beach (pictured below). It has an award-winning chef at the helm who serves up an ever-changing menu of "small plates with big flavor." You might not be able to get a reservation, but it's worth a try. (buccanpalmbeach.com)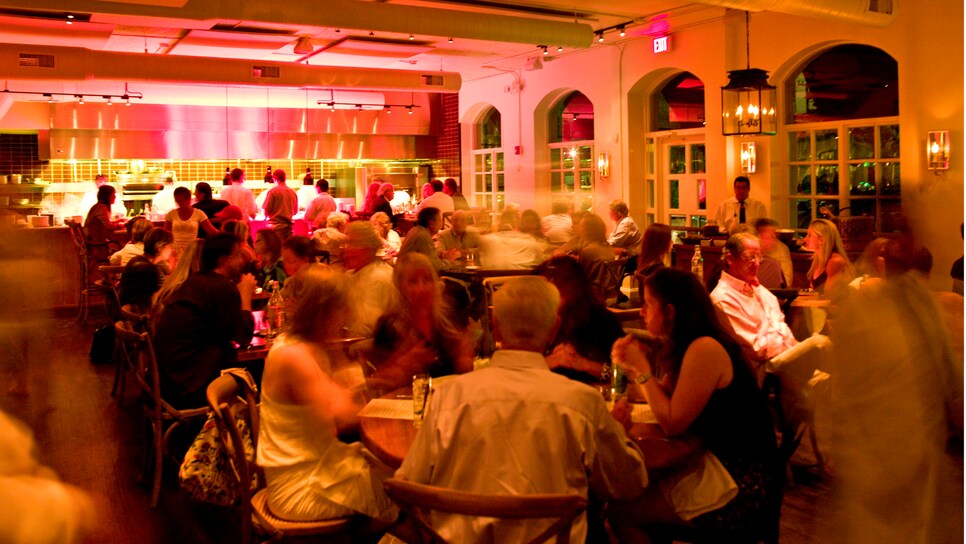 Photo: Discover The Palm Beaches
ON THE WATERFRONT
Across the bridge, West Palm's Clematis Street is hopping every night until the wee hours. Live music, good eats, shops and a buzzy crowd are part of the mix. Just start walking and you'll find something that appeals. E.R Bradleys Saloon (erbradleys.com) has been a fixture on Clematis for 30-plus years; situated on the water, it offers live music and a wide-ranging menu with everything from sliders to quinoa burgers. It's a nice place for breakfast too. Grease Burger Bar (greasewpb.com) is a go-to spot for gourmet burgers and craft beer. Regulars rave about the mac-n-cheese burger and seared tuna sliders.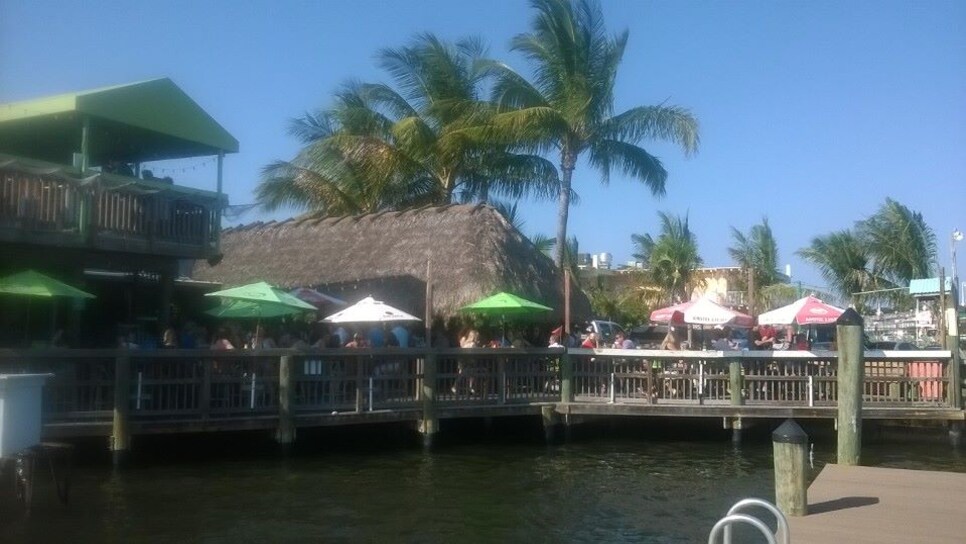 Courtesy Of The Old Key Lime House
The Old Key Lime House is another popular waterfront joint known for its fun atmosphere, seafood, live music and rooftop tiki bar (pictured above). The family-owned spot is right on the docks just west of South Palm Beach on the Intracoastal. Conch fritters, coconut shrimp and crab cakes are old standbys, but the real draw is the lively happy hour scene. It's crowded most nights but worth waiting for. (oldkeylimehouse.com)