News
Where does Johnny Miller rank among favorite golf analysts? We asked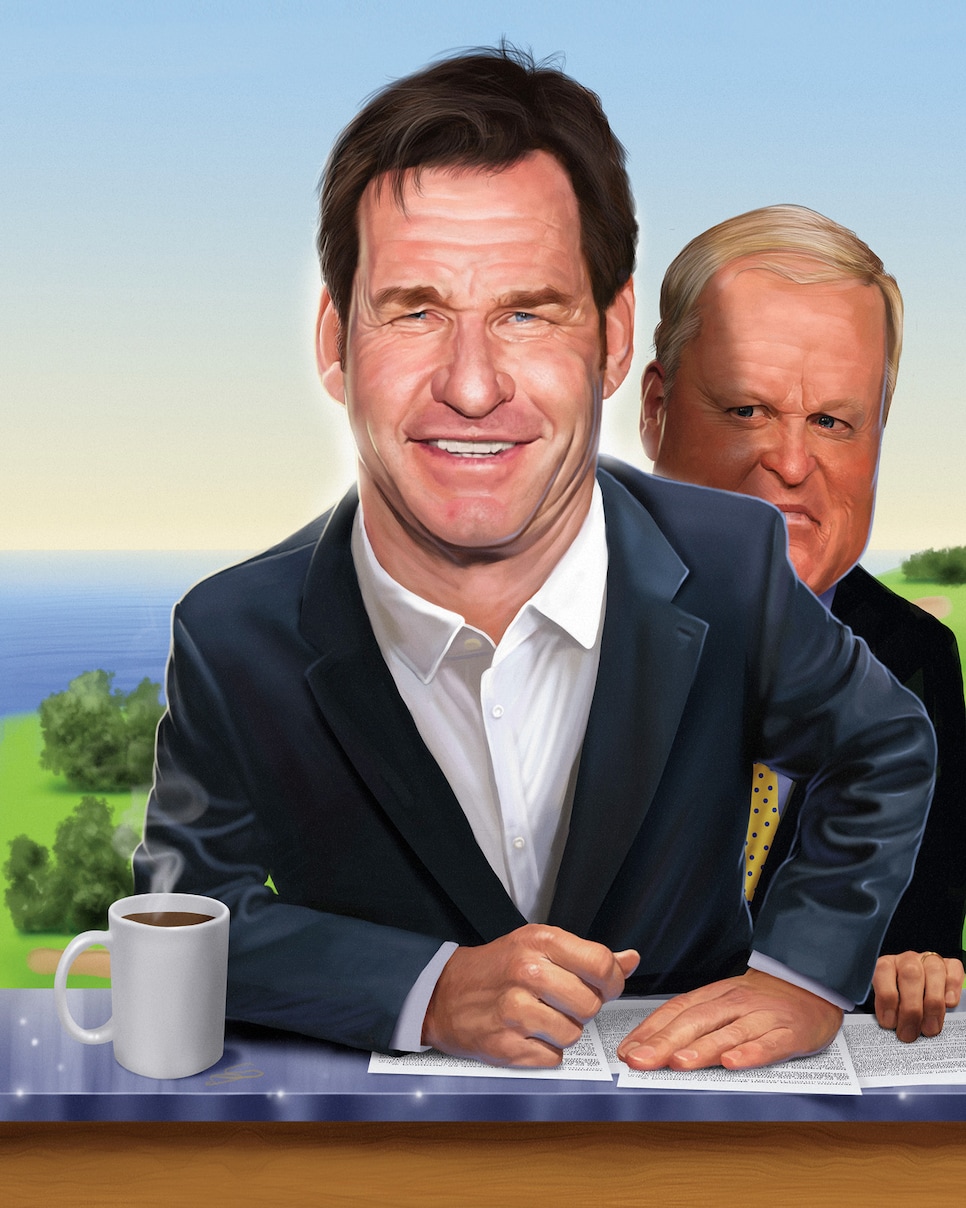 Illustrations by Dale Stephanos
The news of Johnny Miller's retirement from NBC/Golf Channel is a fitting occasion to put Miller's popularity in perspective. Certainly few announcers in the sport have had such a profound influence owing to Miller's willingness to criticize golfers in ways others wouldn't. But did that always equate to fans? That depends.
It's worth noting that in 2015 Golf Digest commissioned a sweeping survey of television viewers to gauge their opinion of various elements of golf broadcasts and for the first time Miller had been overtaken by Nick Faldo as the favorite analyst (Jim Nantz reigns as the favorite play-by-play man). After dominating previous surveys in 1996 and 2002, Miller fell to second place to Faldo, who was ranked first by 58 percent of voters (Miller had 53 percent of the vote—voters could select more than one announcer).
Granted, some of the results were circumstantial. At the time of the survey, Miller was coming off his first summer not broadcasting the U.S. Open, and it wasn't a Ryder Cup year. Outside factors might also explain why Paul Azinger, Miller's expected successor according to sources, ranked third in the survey with 46 percent of the vote. Although the 1993 PGA Champion has broadcast the last three U.S. Opens for Fox, back then the job belonged to Greg Norman, with most fans still calling on Azinger's limited exposure as the lead analyst for ABC and ESPN.
Put another way, the survey underscored that what golf announcers say might matter to fans. But probably not as much as whatever event they're describing.