News
When Tiger Woods returns, what exactly should we be looking for?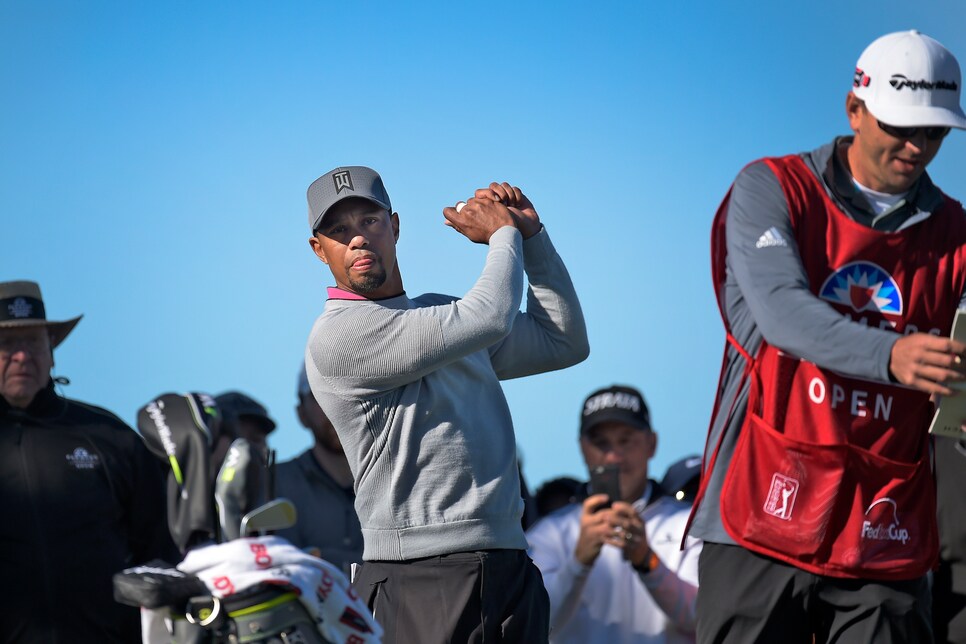 Just walking to the first tee as a competitor at the end of November in the Bahamas will be a victory for Tiger Woods. It has been a long road back from a series of serious back injuries and surgeries, and turning the conversation to swings and scores instead of MRIs and health prognoses will be a welcome change.
But when Woods shows up to hit his first range ball at the Hero World Challenge, the world will be watching to see how much of the Tiger Woods we used to know still occupies his 41-year-old body.
He'll be back, but will he be back?
Golf Digest 50 Best Teacher Bill Harmon has plenty of experience working with world class players like Jay and Bill Haas—as well as the insight that comes from talking teaching for six decades with the other members of instruction's most famous family. Harmon has also been rebuilding his own body and game after successful treatment for tongue cancer. Rust, he says, will be a given—and not a big deal. More interesting will be digesting the swing aggressiveness and game style Woods shows off when the shots count for real.
"How does his forward swing look relative to 'protecting' his back?" asks Harmon, who is based at Toscana Country Club in Indian Wells, Calif. "Most people with back issues seem to subconsciously protect their back. Is he still going to be bound by this idea of 'explosiveness' he always talks about, or is he going to be willing to change his style of play?"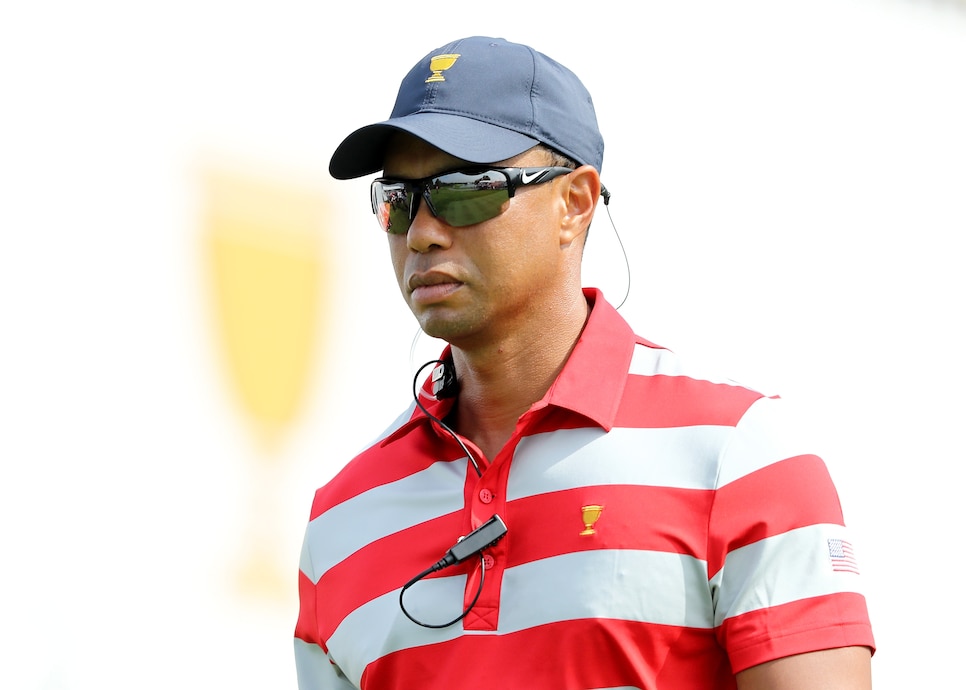 Harmon counts Steve Stricker, Jim Furyk and Jay Haas as older players Woods admires who have played effective "old-guy" golf with this different style: "They have played wonderful golf into their 40s and 50s by putting the ball in the fairway, on the green and having good short games. Like baseball pitchers who go from being flamethrowers to learning new pitches and changing speeds, he's way too smart not to go down this road."
Fellow Top 50 Best Teacher and PGA Tour short-game coach Kevin Weeks has an equally pragmatic checklist. "People are going to be watching to see if he can keep the driver in play and what his short game looks like, but to me the only way it'll seem like he has the ability to really be 'back' is if he can put more than a few rounds in a row together," says Weeks, who is based at Cog Hill Golf & Country Club in Lemont, Ill. "Can his body hold up not just for four tournament rounds in a row, but all the practice that goes with that, and what goes in to playing even a basic schedule? He hasn't shown that since 2013."
He also hasn't shown even a hint of the all-world short game that used to be his calling card. But even with the jarring sight of Woods flubbing basic chips in his last competitive events still fresh almost a year later, Weeks says he's less concerned about that part of Woods' game. "It's incredible how bad he had gotten with those shots, but I think it was bad technique, not the yips," Weeks says. "I don't think that'll be the issue for him in the Bahamas. It'll be, can he hit driver after driver after driver in play?"
Woods' struggles with his long game have gone on so long that it's possible to have forgotten just how relentless he used to be at breaking a course—and his fellow competitors—down, says Harmon. "This is a player who won the the Open Championship hitting one driver the whole week. I hope he goes back to using his unusually high golf IQ and puts his ego to rest," Harmon says. "Nicklaus finished sixth at Augusta at age 58 just a few weeks before having hip replacement surgery. He was just using his hands, arms and upper body, but he made the adjustments. There are so many ways to get it done."