The Loop
When practice doesn't make perfect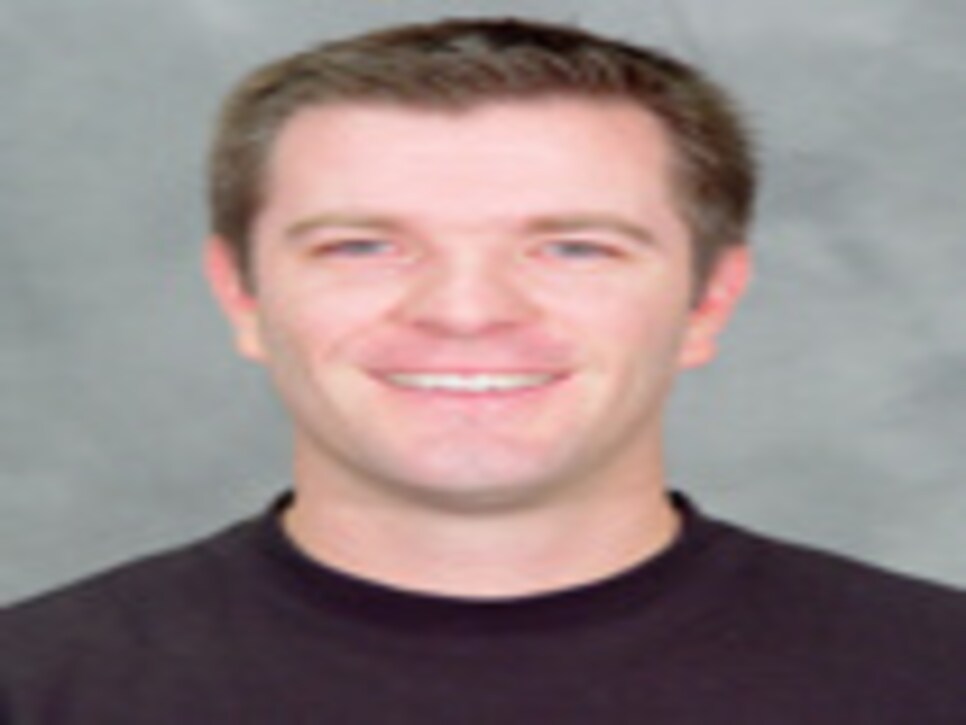 Moments later Washington senior James Lepp, the defending NCAA individual champion, noted will equal sarcasm, "We suck at golf really. We're loving the weather because it's the only chance we have to play well in the tournament."
Suffice it to say, Washington also knows a little bit about playing golf as well, particularly post-season golf. In their last five post-season events, the team has finished in the top three all five times, including winning the Pac-10 title and finishing third at nationals a year ago. Maybe then it shouldn't be a surprise that while the Huskies finished in the top three in just one event during the 2005-06 season and averaged a seventh-place finish, they would be three shots clear of Oklahoma State, Wake Forest and Arizona State at the Crosswater Club (shooting a six-over 294 Friday for a seven-under 857 total).
As for playing in the rain, well just because the Huskies hail from the hydro-haven of Seattle doesn't mean they like to break out the umbrellas. "When it rains, we usually cancel practice and stay indoors and go play basketball or something," says Thurmond (pictured).
Actually listen to the 31-year-old coach, in his fifth season with the Huskies and you'd think his team was as hard working as Ferris Bueller. "I'd bet we probably practice less than any team in the field here," coach continued.
Indeed, for much of the week Thurmond has practically flaunted the fact he and his group don't really much care that they don't really much care about the regular season. He joked about how the team pretty much takes the entire winter off to recharge, understanding that when they return to action in February and March their games aren't likely going to win them much of anything.
"They are going to be ready when they need to be," Thurmond says. "I don't have to ride them for that. I know that and have such high trust for them."
So is he surprised with where his team sits with 18 holes to play? "Not a bit," he says. "And I know what the perception is or the lack of perception. And we like that. Nobody thinks about Washington … but we're the most experienced team here. Four of these guys were on a third place team last year. I have the NCAA champion. We should have been the favorites, to be honest.
"[But] it's a common theme. We're up in the corner of the country. People don't think about us much and we don't really care. We like ourselves and that's all that matters. As long as we can get up and down and hit fairways and make putts."
Mind you, Washington isn't the only name atop the leader board that has built momentum in recent weeks. Oklahoma State redshirt freshman Jonathan Moore, who hails from Vancouver, Wash., has the individual lead after shooting a 69 Friday to sit at nine-under 207, one better than 36-hole leader Kyle Reifers of Wake Forest.
"It was tough out there today, no doubt about it," said Moore. "You just have to stay patient and I think I did a good job of that."
Moore has posted sub-par rounds the last nine times he has teed it up competitively, winning the Maxwell and Central Regional titles within the last three weeks.
"I'll come out tomorrow and try to keep doing what I have been doing these last few weeks," Moore said. "I would love to win, but more than anything I would love for our team to win."
No doubt both the team and individual leaders are playing well at the right time of the season, but can they hold up in the final round? Sarcasm won't get the ball in the hole. It's time to see what these folks are made of.