The Loop
What's next for Bill Belichick after winning a fifth Super Bowl? A golf trip to Pebble Beach
Life is good right now for Bill Belichick. The head coach of the New England Patriots won a record fifth Super Bowl on Sunday. And now, he gets to put down his playbook for a few days and pick up his golf clubs for a trip to Pebble Beach.
For a fourth time, Belichick will trade his drab sideline garb for drab golf clothes and play in the AT&T Pebble Beach Pro-Am. According to the EagleTribune.com, Belichick will partner with Ricky Barnes, whose father, Bruce, was a punter for the Patriots.
The two partnered at the 2012 tournament as well. It was there that Belichick proved he's capable of cracking a smile at a sporting event he didn't win: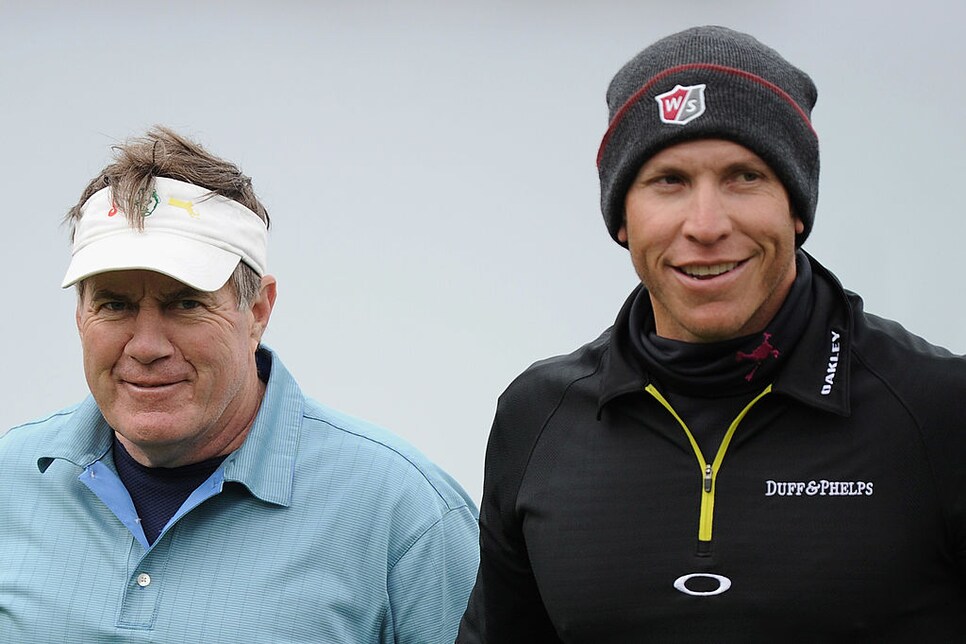 But even just a few hours removed from his latest coaching triumph, Belichick made news with this all-business quote at his Monday press conference:
"As great as today is, in all honesty, we're five weeks behind in the 2017 season."
OK then. Maybe Bill will bring his playbook at Pebble after all.