News
What you need to know entering the final stroke-play round at the 2018 NCAA Championship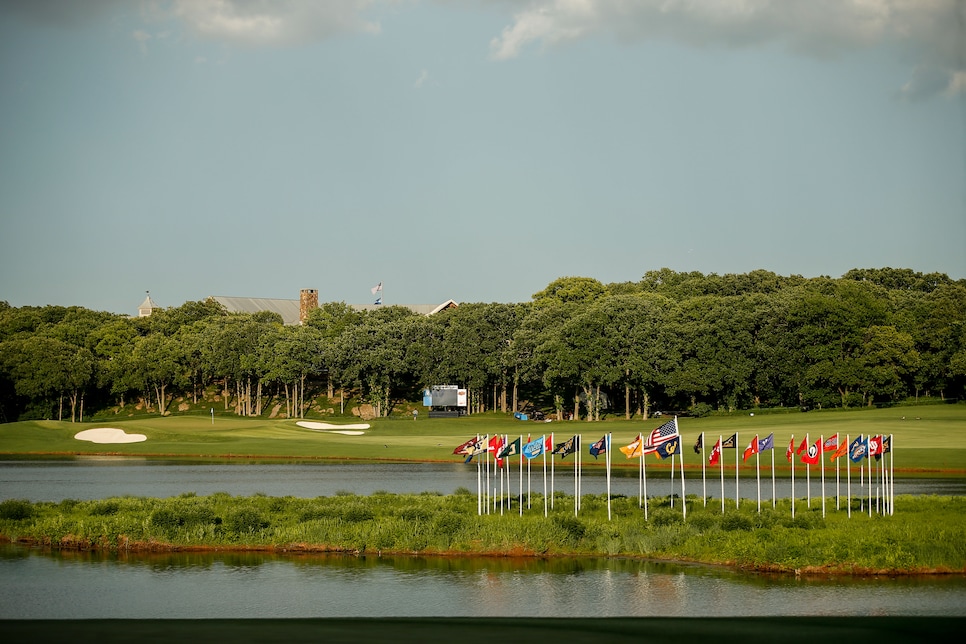 The legend of Karsten Creek Golf Club proceeds itself. Annually ranked among the best college golf courses in the country, the host site of the 2018 NCAA Championship is also considered one of the toughest. Good scores are earned, not gifted, as seen when the course hosted nationals in 2003 (won by Clemson with a 39-over total in 72 holes of stroke play) and 2011 (UCLA's eight over was the low team score entering match play).
And yet, through three stroke-play rounds here in 2018, the Tom Fazio design in Stillwater, Okla., has yielded its fair share of red numbers, in part a testament to the talent on display these days in men's college golf. Case in point: The 12-under 276 that Duke shot during Sunday's third round. Counting Evan Katz (68), Chandler Eaton (69), Adrien Pendaries (69) and Alex Smalley (70), the Blue Devils broke the 18-hole team course record set by Northwestern on Friday (280) and broken by Alabama on Saturday (279).
"You don't go out there planning to shoot 10 or 12 or 15 or however many under," said Duke men's coach Jamie Green. "You just go out there with a game plan and each guy executed as well as he probably could. There were still a lot of bumps in the road, but there was a lot of red numbers and some yellow. So it was a fun day."
The round propelled the 28th ranked team in the country into the 54-hole lead at 10-under 854, three strokes clear of top-ranked and heavily favorite Oklahoma State and 18 strokes better than eighth-place Kent State.
Yet with the good comes the bad. Lose your focus at Karsten Creek, and you're in trouble. After Northwestern's opening-round charge, the Wildcats shot 308 and 296 in their next two rounds and failed to stay among the top 15 teams that get to play a final stroke-play round on Monday. And so the Day 1 leaders are flying home early to Chicago.
Similarly, the Crimson Tide shot a 13-over 301 on Sunday to slip into ninth place—or outside the cutline for the eight teams that will advance to match play.
"We got punched in the mouth, and this is the first time that I remember in which we didn't punch back," said Alabama men's coach Jay Seawell, whose team ranks sixth in the country.
Long story short, there is a lot more work to do on Monday in Stillwater as the race for the national championship comes into fuller relief. Most eyes will be trained on the eighth-place cutline to see which schools will find their way into the match-play bracket.
Duke and Oklahoma State seem like safe bets to advance, while the remaining schools inside the bubble—Texas Tech (-3), Vanderbilt (+2), Oklahoma (+4), Auburn (+6), Texas A&M (+7) and Kent State (+8)—have little margin, if any, for error.
Breathing down their necks will be Alabama (+10), Texas (+11), Arkansas (+12), Clemson (+14), Arizona State (+16), Illinois (+17) and North Carolina (+18). Interestingly, every program left in the top 15 has advanced to match play at least once since the format was added in 2009 except for two: Clemson (which coincidentally won the team title in 2003) and North Carolina.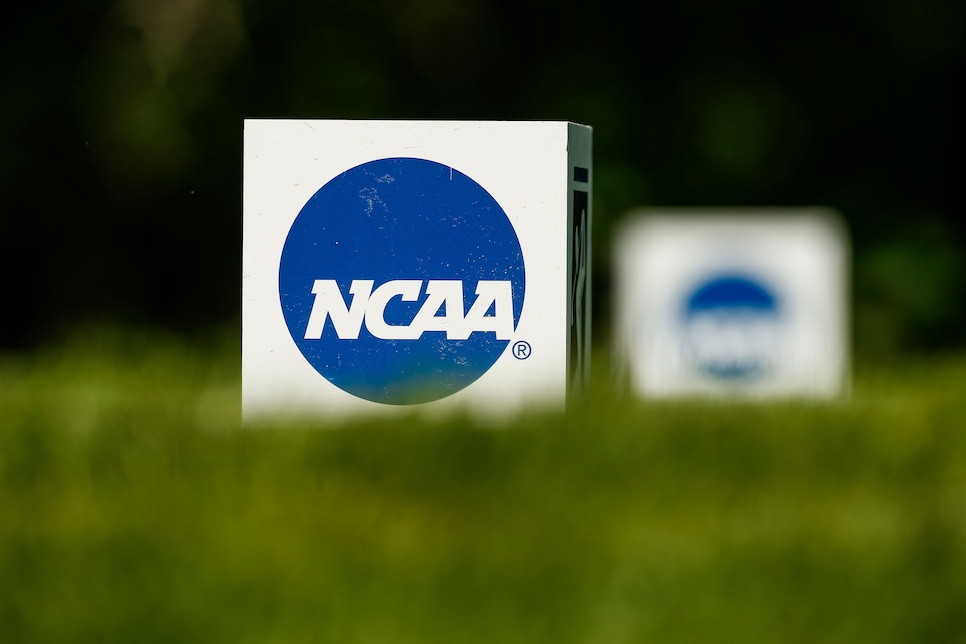 Sub-par scores also have been within reach as the field competes for the individual title, but again the course can get its revenge. Clemson's Bryson Nimmer opened with a 64 and used a Sunday 68 to get back into the lead by two strokes over Auburn's Brandon Mancheno. But Nimmer also has posted a 75 on Saturday, and is aware that nothing is given at Karsten Creek.
If Nimmer, sitting at nine under, should stumble early, there are several players ready to pounce. Twelve golfers are within six strokes of the lead, including three local favorites in OSU's Viktor Hovland (-4), Matthew Wolff (-3) and Austin Eckroat (-3).
Nimmer is a second-generation Tiger golfer, his father, Tony, having played for the squad in the early 1980s. Turns out he was a teammate of Clemson coach Larry Penley and has been in the gallery this week at Karsten Creek.
"I think Tony is really enjoying watching Bryson have the success that he's had," Penley told Golfweek.
If you're for an outsider to make a charge, keep an eye out for Texas senior Doug Ghim, sitting at six under after shooting three straight sub-par scores. Ghim won in each of his last two starts and is in position to claim national player-of-the-year honors to go with the Ben Hogan Award he earned last Monday. Plus, the Longhorns have work to do to make match play. The incentives are big, and Ghim has the game to take advantage.
So long as the legend of Karsten Creek doesn't scare him.