Equipment
What you need to know: Miura KM-700 irons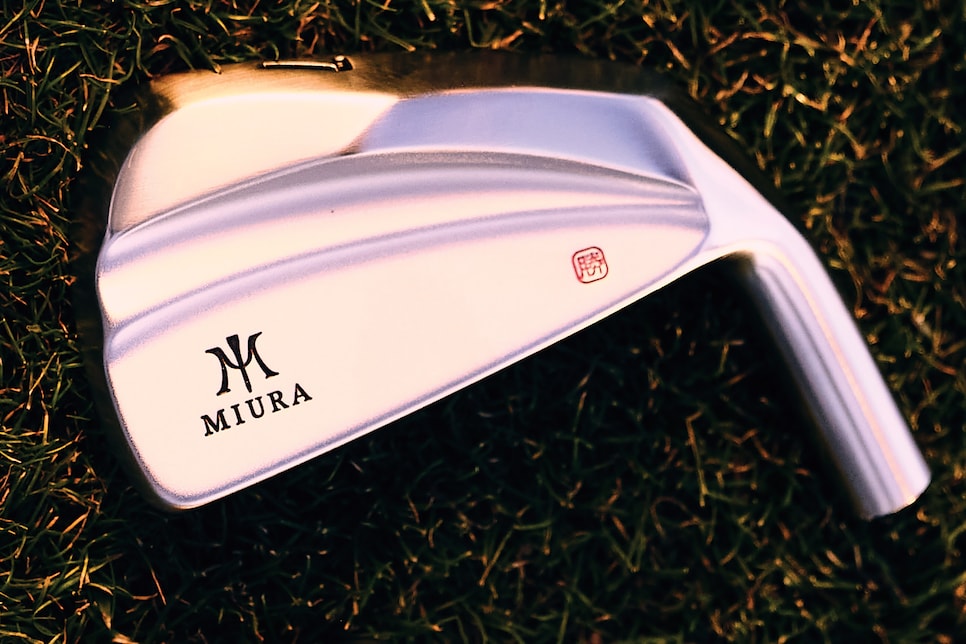 WHAT YOU NEED TO KNOW: The Miura KM-700 irons reflect the company's attention to detail in its forging practices, resulting in an iron that shows new forgiveness in a classic-looking single-piece forged head. That includes a unique "toe grind" on the back of the muscle shape, a refined hosel and a wider sole that results in "a sweet spot in the middle of the head, closest to the middle of any Miura model," according to company chief operating officer Bill Holowaty.
PRICE: $400 per club, 4-iron through pitching wedge.
The KM-700 is designed to be a more playable single-piece forged blade. The key is a distinct bevel in the muscleback design, a so-called "toe grind" and reduced hosel shape that allows the saved weight to position the club's center of gravity more in line with the center of the face.
"The design promotes a return of the club head to square at impact," said Bill Holowaty, Miura Golf COO, who also talked about the Miura forging press's "third strike" that's designed to redistribute the density of the carbon steel. "It is here where the Miura team was able to skillfully create the dies, which allow for the manipulation of the grain structure within the head."
Holowaty said the KM-700's CG is 35 millimeters from the hosel, the most centered of any iron head in the company's lineup. That centered CG is designed to create more consistent distance across a wider area of the face. The KM-700 features a slightly wider sole, and its overall larger shape (similar to the CB-301 irons) makes it more playable than its muscleback look might appear. He said the sharper trailing edge aids in increasing the stability of the head, while a softer leading edge and new camber and bounce angle improve turf interaction.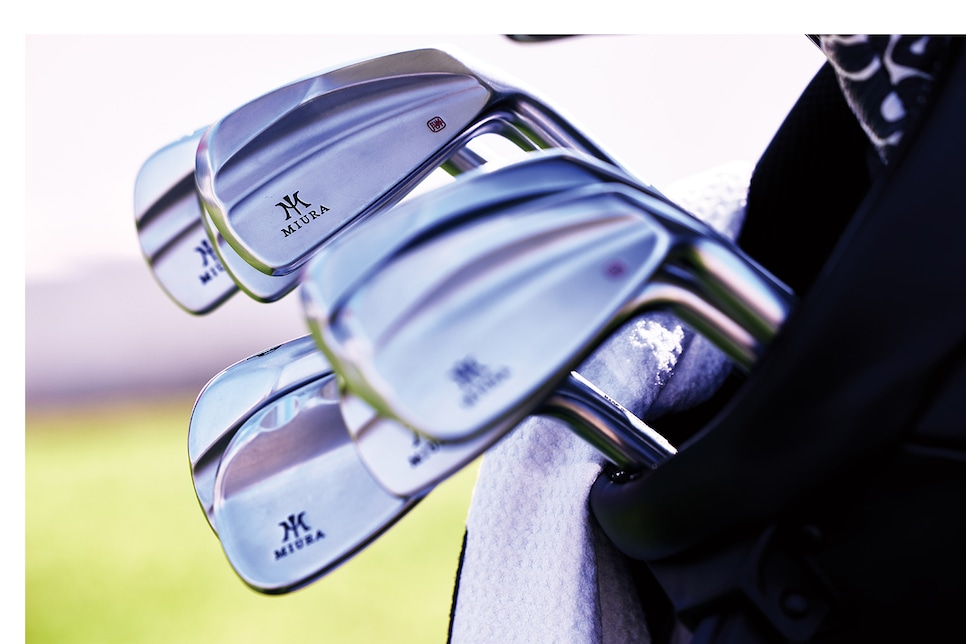 Forged from SC 20 carbon steel, the KM-700 irons target players who might not have thought a forged muscleback blade was for them, Holowaty said. "When viewed in the address position, this head gives confidence to the golfer," he said. "The size and shape serve to frame the ball nicely."
The KM-700 irons feature traditional lofts, including a 33-degree 7-iron and a 46-degree pitching wedge. That's two degrees weaker than the CB-301 irons, for example.
"Katsuhiro Miura's life and career is an inspiration," Holowaty said of the 81-year-old mentor. "The KM-700 is the culmination of his rigorous approach to craftsmanship, an approach that has been diligently passed down to the entire team of Miura craftsmen who now proudly take up his mantle of pride and precision."
The KM-700 irons (4-iron through pitching wedge) will retail for $400 per club.