Instruction
What was a practice day like with Tiger Woods at his peak? You'll get tired just reading about it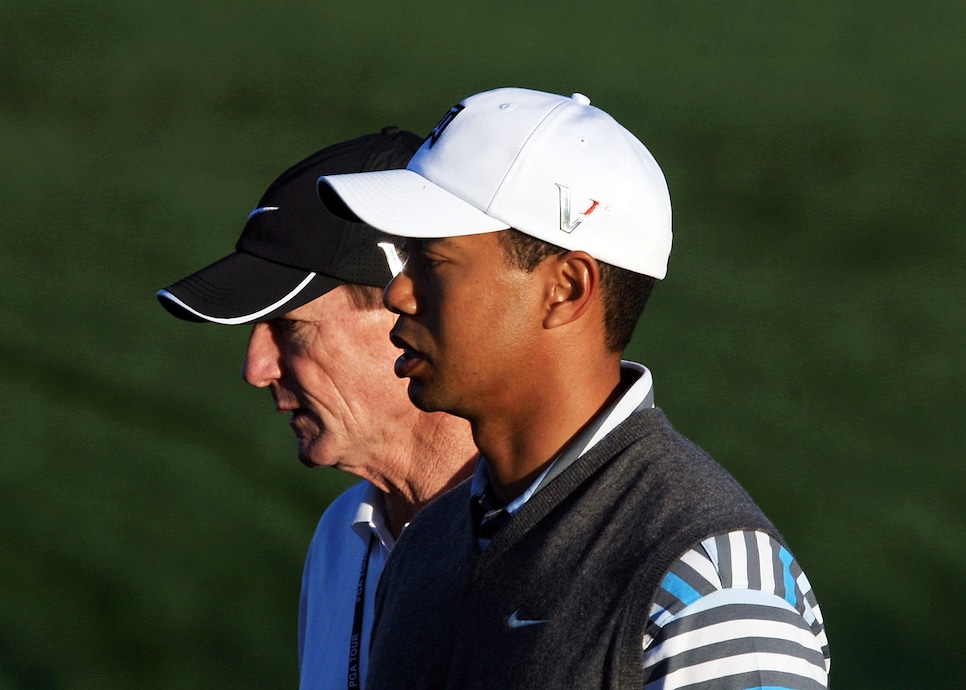 From the minute Tiger Woods showed up on the Mike Douglas Show hitting balls as a 2-year-old in 1978, his natural talent was formidable and obvious. But a big part of what has made Woods the dominant player of the last 25 years is his combination of talent and relentless drive to get better.
Hank Haney worked with Woods from 2004 to 2010, and says the 14-time major winner thrived on the grind of constantly tweaking and improving his swing. The off-season practice days that have become a part of Woods lore were quintessential examples of that grind—as Haney describes in comprehensive detail in a new six-video series about his work with Woods for Golf Digest Schools. "At the end of the season, Tiger would say we'd pick things up again after the holidays, but by December 1 he was chomping at the bit, ready to go," says Haney. "I call those off-season practice days Tiger Days, and I've never seen anything like them."
Woods would begin his day at 6 a.m with the first of two daily workouts, and at 9 a.m. Woods and Haney would hit the range for a two-hour session on full swings and short game. At 11, they'd play nine holes in Woods' modified cart, which could reach almost 30 miles per hour. After lunch, they'd spend two more hours at the range, play another nine, then finish the day at the course with at least an hour at the practice green. Woods would return home at 6 p.m. and do his second workout before heading to dinner at 7:30.
"How many hours does a great champion practice? There aren't enough hours in the day," says Haney. "If you're putting in six hours of practice in a day, you're putting in a nice half day. What are you doing with the rest of your time? There's a lot of turnover on the tour. Everybody is coming for your spot. The ones that stay are the ones that work hard."
Woods' relentless practice paid dividends in two huge ways, says Haney. First, it helped galvanize the ball-striking and shot-making that won many of those tournaments. It also reinforced what was already the strongest mental game on the Tour. "He knew he was paying a price that not many people would pay, and that gives you an edge mentally," says Haney. "He walked to the first tee every week knowing he wasn't going to run across many players who had outworked him."