News
What slump? Jordan Spieth vows his game's been in worse pre-Masters shape in previous seasons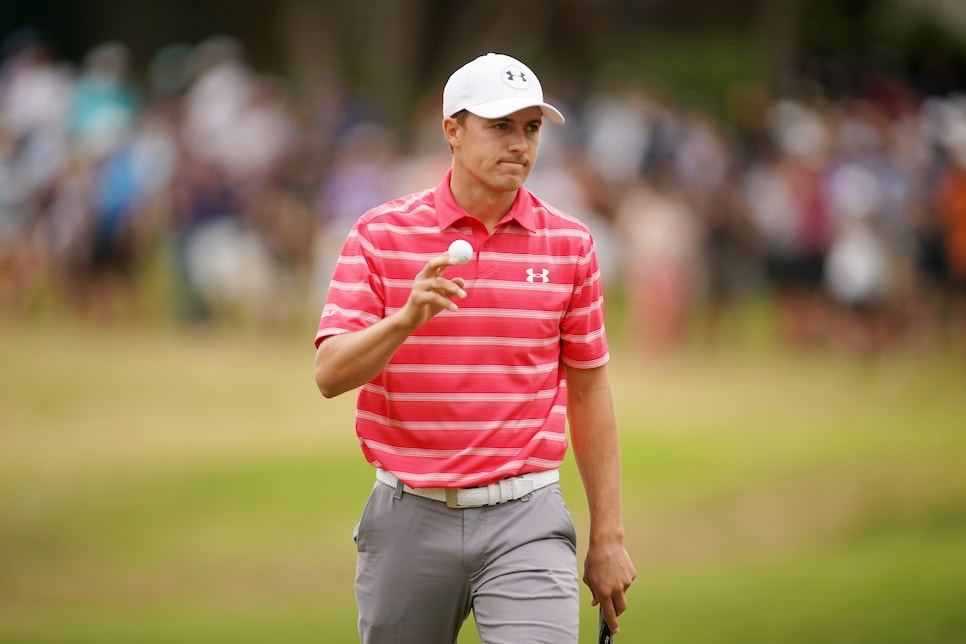 If you're in the choir that's concerned about Jordan Spieth's putting struggles this season, the three-time major winner wants to alleviate those worries. Albeit in an interesting fashion.
Speaking at this week's Houston Open, which has historically served as the three-time major winner's last-minute Masters tune-up, Spieth insisted his current plight is nothing compared to past pre-Augusta woes.
"I've gone into Augusta feeling, you know, lower than I am right this second about my ability to compete, or the ability to get into contention and win and still been in the last group or last couple groups," Spieth said on Wednesday. "2016 I was hitting it horrendously going into Augusta. I'm striking the ball a lot better now. I just putted extremely well starting from the first round at Augusta in 16. I came off missed cuts here I think in '14 and '17 and was in the last group, second-to-last group come Sunday with a chance to win."
Spieth further asserted that his short game troubles—he currently ranks 172nd in strokes gained: putting and 201st in total putting—have not affected his conviction.
"It's not bewildering to me because I know what it is, I just haven't been able to quite do it. It's simple stuff, it's setup stuff that just got off and I just haven't quite figured out how to consistently get it back on," Spieth said. "I'm getting there, putting a lot of work in. If it comes by next week or this week or next week, great. If it doesn't, it will come soon.
"I'm going to stay the course. I've got 20-plus more years out here and a few months of setup stuff isn't going to derail too much confidence. It has a little bit this year certainly, but I'm in a good place right now where I know I've got time on my side and these couple weeks aren't the be-all, end-all of my career."
That includes this week in Houston. Spieth's had mixed success in Houston, with a runner-up in 2015 but missed cuts in 2014 and 2017. However, Spieth feels ready for Augusta National, Texas results be damned.
"To be able to compete next week, it doesn't make a difference what happens here," Spieth said.