What rule is Bryson DeChambeau breaking by using a compass? An explainer (Update)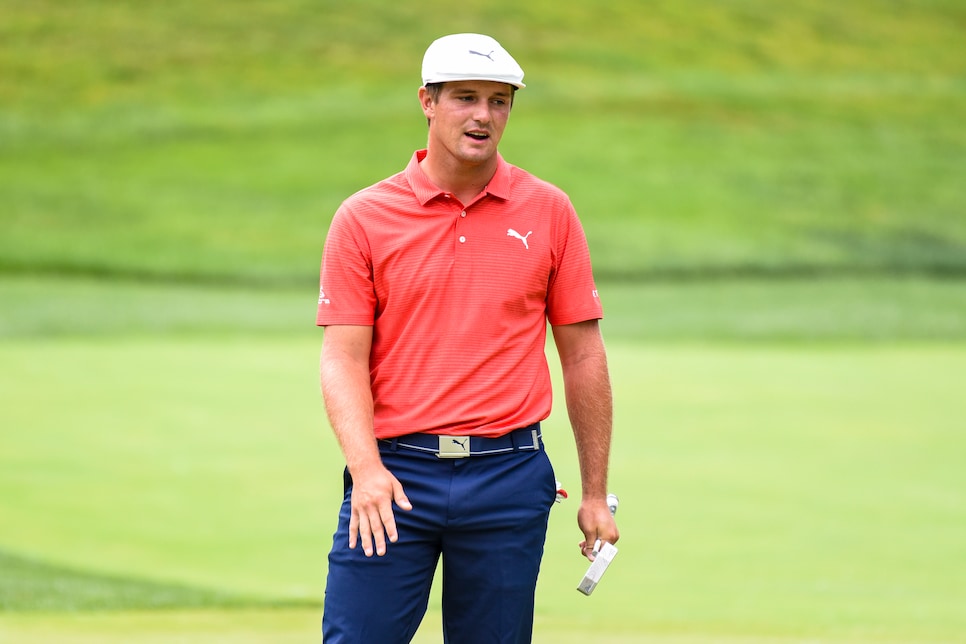 During Saturday's coverage of the Travelers Championship, cameras caught Bryson DeChambeau employing a compass during his walk around TPC River Highlands. Depending on where you reside on the DeChambeau Continuum—which sounds like something that will one day win him the Nobel Prize—the moment was either an amusing anecdote or an indictment on his analytical approach to the game. Apparently the PGA Tour had a different take: It might be against the rules.
At least, that's according to DeChambeau, who told reporters following his final round in Cromwell that the tour is concerned about the instrument's use.
"They said we just want to let you know we're investigating this device and seeing if it's allowable or not," DeChambeau said following a two-under 68 on Sunday. "It wouldn't be the first time this has happened."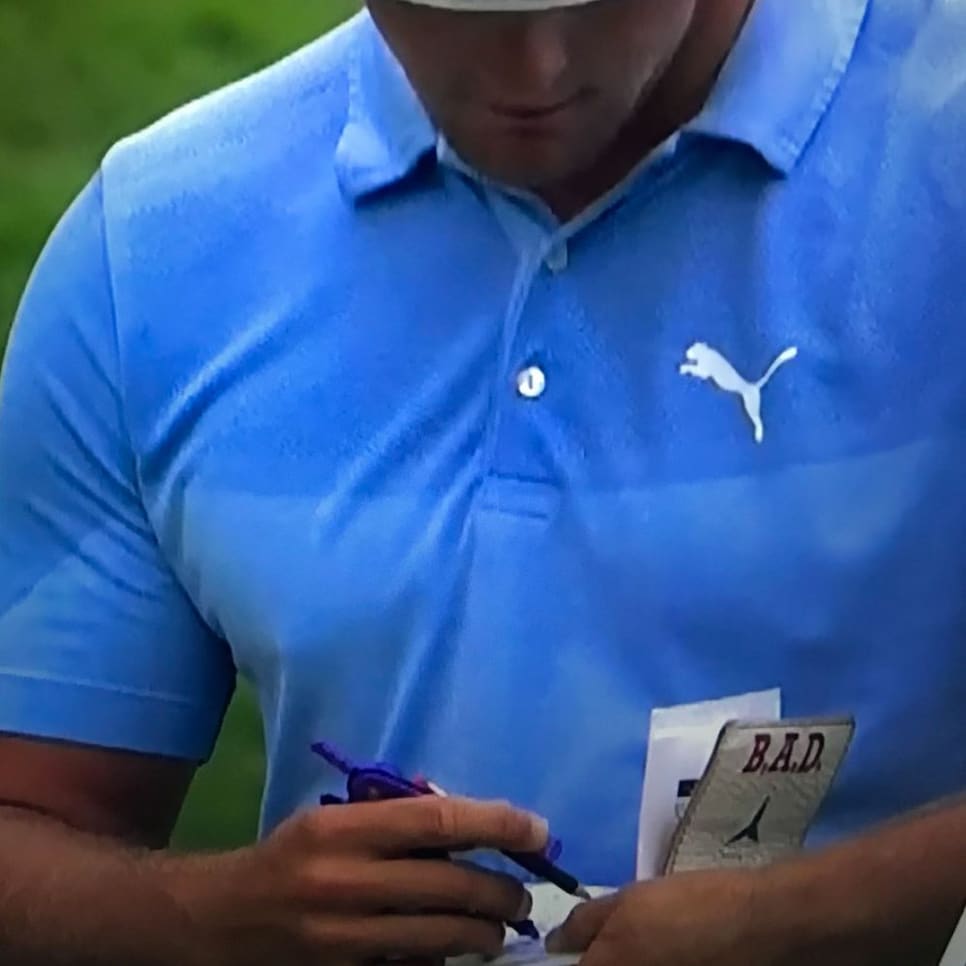 DeChambeau stated he uses the compass to determine "true pin locations," noting that they are off every so often. The 24-year-old remarked he's been using the tool in tour events since 2016.
"It's been used for a long, long time," DeChambeau said. "People are saying it's an unusual device, that's at least what the tour's saying.
"It's funny people take notice when you start playing well."
Which raises a question: What rule is DeChambeau possibly breaking?
The law ostensibly in play is Rule 14-3, which bans the use of any artificial device or unusual equipment for the purpose of gauging or measuring distance or conditions that might affect his play. This prohibits players from using items like rangefinders that have activated a feature that calculates the affect of slope on distance. Also, outlined in Appendix IV, under Rule 14-3, an artificial device is not allowed if it provides "recommendations that might assist the player in making a stroke or in his play [e.g., club selection, type of shot to be played, green reading or any other advice related matter]." Fickle things, those golf rules.
In that regard, DeChambeau is in violation, right? Not necessarily.
The Rules of Golf specifically addresses compass use—God bless the lawyer with the foresight to scribe that down in the book. Believe it or not, the guidelines allow their use:
14-3/4 Use of Compass During Round
Q. A player uses a compass during a stipulated round to help determine the direction of the wind or the direction of the grain in the greens. Is the player in breach of Rule 14-3?
A. No. A compass only provides directional information and does not gauge or measure variable conditions or assist the player in his play.
However, that covers the navigational instrument and not the geometry device. A call to the USGA didn't provide much clarity, as the tournament didn't fall under its jurisdiction and thus did not want to comment on the matter.
But a veteran rules official, on the condition of anonymity, told Golf Digest that DeChambeau doesn't appear to be breaking any rules.
"Read 14-3. It's not helping him choose a club or do anything that is against the rules," the official said. "He is trying to find the exact spot in the book the hole is located. That would not be a breach of 14–3.
"I can't see that he's getting any sort of information that isn't publicly available."
So why the interest in DeChambeau's compass? Perhaps it has to do with the heightened focus on green-reading materials. Last May, the USGA and R&A released a joint statement that the entities would be investigating the legality of such materials. Though a change was not reflected in the revised Rules of Golf set to go into effect in 2019, it remains an issue the bodies want to address. DeChambeau simply could have fallen into this crossfire.
UPDATE: The tour sent the following regarding its investigation in DeChambeau:
"Bryson DeChambeau's use of a compass to make notations on exact hole location in his greens book came to light during Saturday's round at the Travelers Championship, and PGA Tour Rules Officials met with Bryson after the round. After consulting with the USGA, there is no clear precedent on the use of a compass in this manner and it is not currently prohibited under the Rules of Golf. The USGA is reviewing the matter, with our feedback, and is expected to make a ruling on its conformity with the Rules soon."
You are using an unsupported version of Internet Explorer. Please upgrade to Internet Explorer 11 or use a different web browser.