The Loop
What is Tiger Woods doing with his swing now, and should you copy it?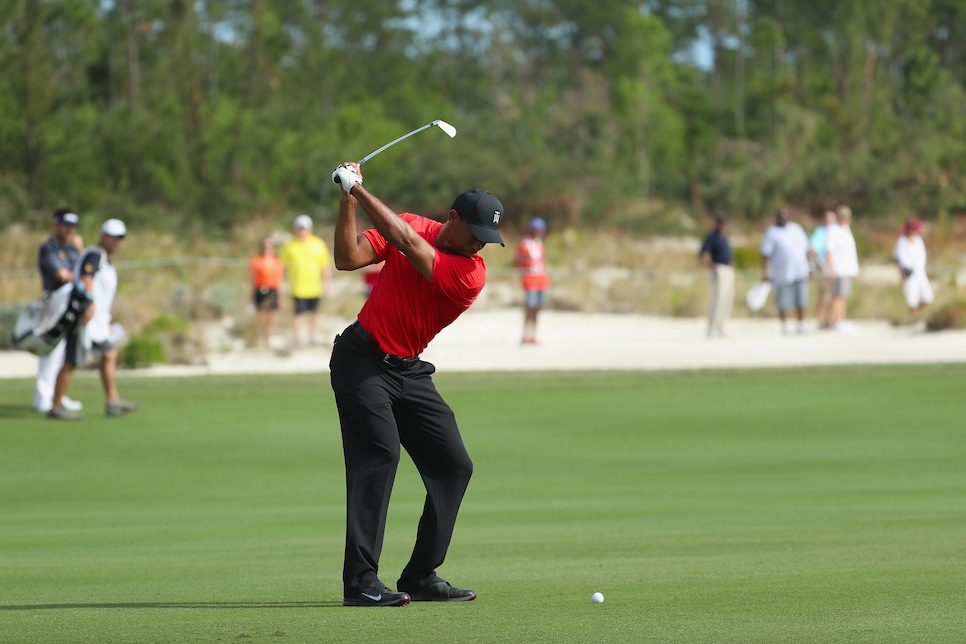 Everybody wanted to see if Tiger Woods would look different in his first tournament back after a 15-month injury timeout.
Woods looked smaller, smoother and more free with his swing, and his action was definitely different than it was the last time we saw him. But he still looked like the same guy -- and played a very similar game, making lots of birdies and lots of mistakes. No player in the field made more than Woods' 26 birdies, and nobody made more double bogeys.
The "smoothness" has come from better combining the twisting and pulling actions in his downswing, says Golf Digest Best Young Teacher Michael Jacobs, who is based at Rock Hill Country Club in Manorville, NY.
"He looks more 'relaxed' because he doesn't have the same dominant pulling action deep into the downswing he used to have," says Jacobs. "Before, he had to make extreme movements with his body to twist the club out toward the ball. You can really see the difference in his iron swing now, and I think it's still a work in progress with the driver."
Woods recovered some speed with his driver, but struggled to dial in his control. Gone was the big block to the right that plagued him over the last few years, but he overdrew several shots during his opening round.
"Tiger's stance is narrower than it was before he was injured," says Jacobs. "That's going to be something interesting to watch, to see if that changes or becomes a permanent part of his driver technique."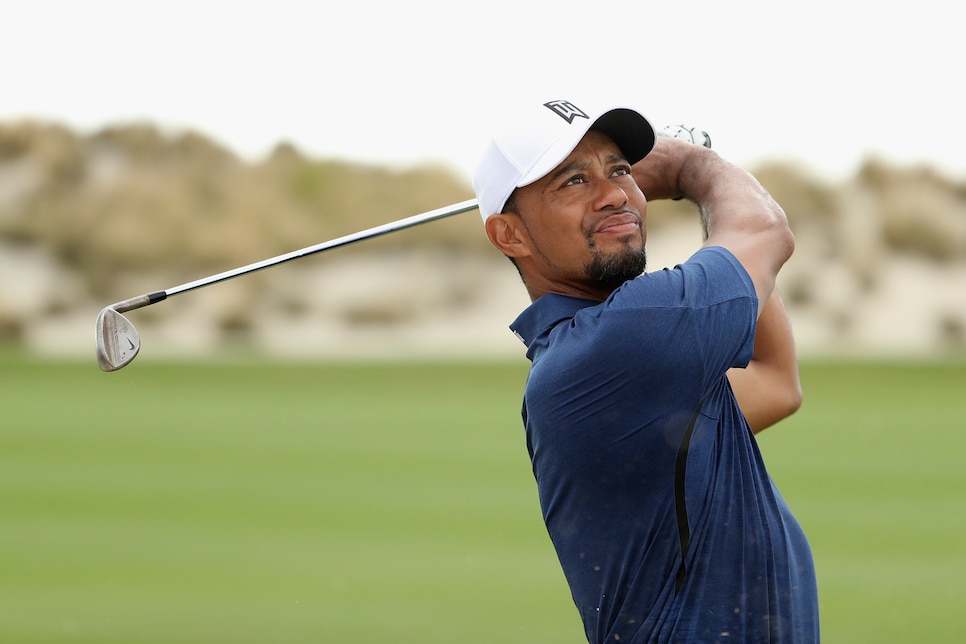 As far as Woods' short game was concerned, he had a couple of hiccups -- a chunked chip and a bladed bunker shot -- but nothing catastrophic like he had shown previously. And his good shots were as terrific as they've always been -- including a handful of delicate chips and pitches to tap-in range.
Tour short game guru and Golf Digest 50 Best Teacher Kevin Weeks says Woods does look like he's made a subtle adjustment to his style -- one that every bogey golfer should copy.
"Tiger historically tended to be very steep and narrow with his short game shots," says Weeks, who is based at Cog Hill Golf & Country Club in Lemont, IL. "He came into the ball at a steep angle, and exposed the leading edge quite a bit. If you have amazing hands, you can get away with it, but you're flirting with disaster."
In the Bahamas, Woods used a wider, shallower swing, which lets the bounce on the bottom of the club come in contact with the grass. That's a strategy almost every player should use.
"On one of those 20- or 30-yard pitches, you don't want to let that club stand straight up in the air," says Weeks. "Get your right shoulder turned back, which gets the butt of the club pointing at the ball or outside it. From there, let the club swing instead of pulling the handle at the target. I like to see the butt of the club pointed at the belt buckle at address, and get back to that same spot at impact. Don't de-loft the club going through."