Instruction
What if there was a top-ranked golf instructor waiting to answer your questions? Now there is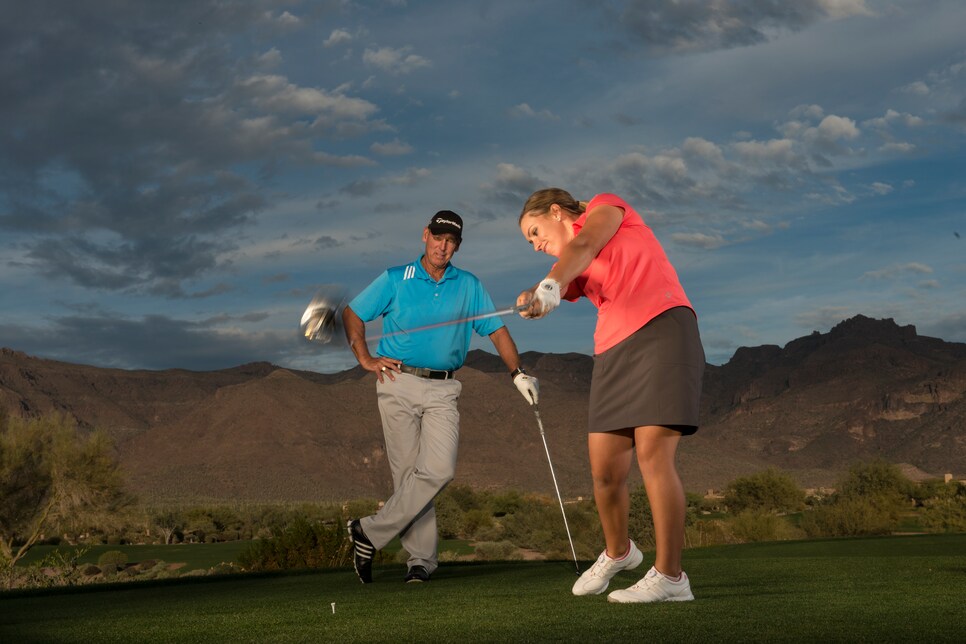 John Livingston had trouble with his right elbow flying too far from his body during his golf swing. He asked golf instructor Iain Highfield for help. Iain provided him with a set of drills to put John in the right position, showing him where his elbow should be instead of telling him. John did the drills but had a question about still feeling distance between his elbows and his body. To fix this, Iain had him shorten his backswing, keeping him from lifting his arms at the top. It was that final move at the top that was creating the extra space. That tip clicked, and John felt the change—he saw it in his ball-striking too.
It's always good to hear about an instructor and student connecting to solve a swing problem, but where this scenario is different is it took place completely online through Golf Digest Pros-on-Demand.
Our Golf Digest All-Access platform offers comprehensive video game-improvement programs, hosted by some of the top instructors in the game. But it also provides, through Pros-on-Demand, the opportunity to have your swing analyzed and refined by a Golf Digest-ranked teacher. Participating instructors provide daily tips and video lessons, and are available to critique your swing on video.
Although Livingston already works with an instructor, he loved that he had easy access to another teaching pro after signing up for Golf Digest All Access.
"It was so helpful to be able to get another instructor's point of view," said Livingston. "He gave me some drills I hadn't tried before. Immediately, he gave me feedback, making sure I was doing the drills the right way."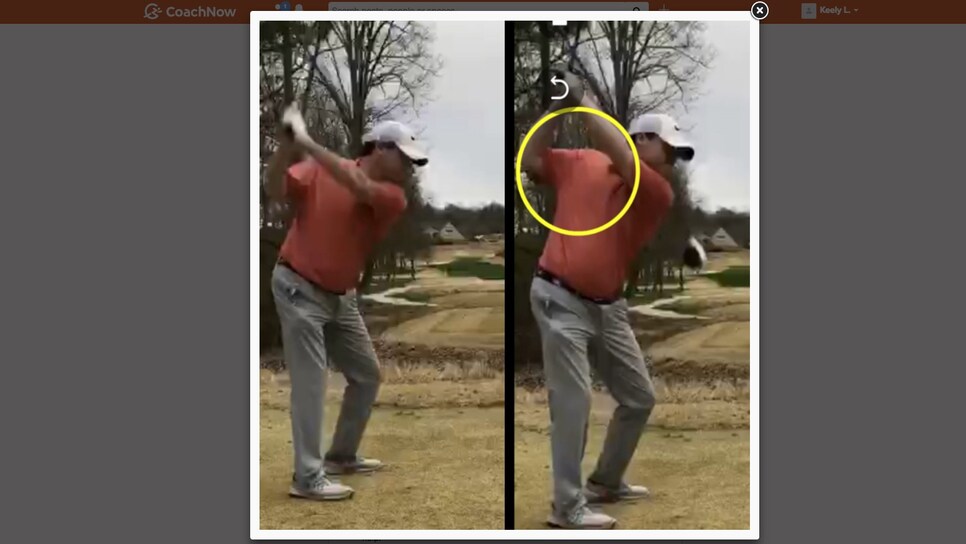 The two exchanged videos and messages to communicate what the swing problems were and how they should be fixed.
"The golf industry is full of what everyone should do," said Highfield, "but it's the how to make these changes that's important."
That's where the ability to send videos back and forth comes in. Highfield wasn't just telling Livingston what to do. They were having an active discussion about perfecting the motion, about getting in the right position and what that should feel like.
"The visual feedback shows him he can see that a half swing is a full swing," said Highfield. "He gets more awareness of what is happening. It's about empowering him to see it. He fixed himself, I just gave him some tools. There's empowerment in owning the changes and that lets him believe in it."
Livingston said he'd been working on the right elbow issue for six months. After a dozen posts back and forth with Highfield over a weekend, the issue was fixed.
Want to get Golf Digest All Access to give Pros on Demand a try? Click here.