The Loop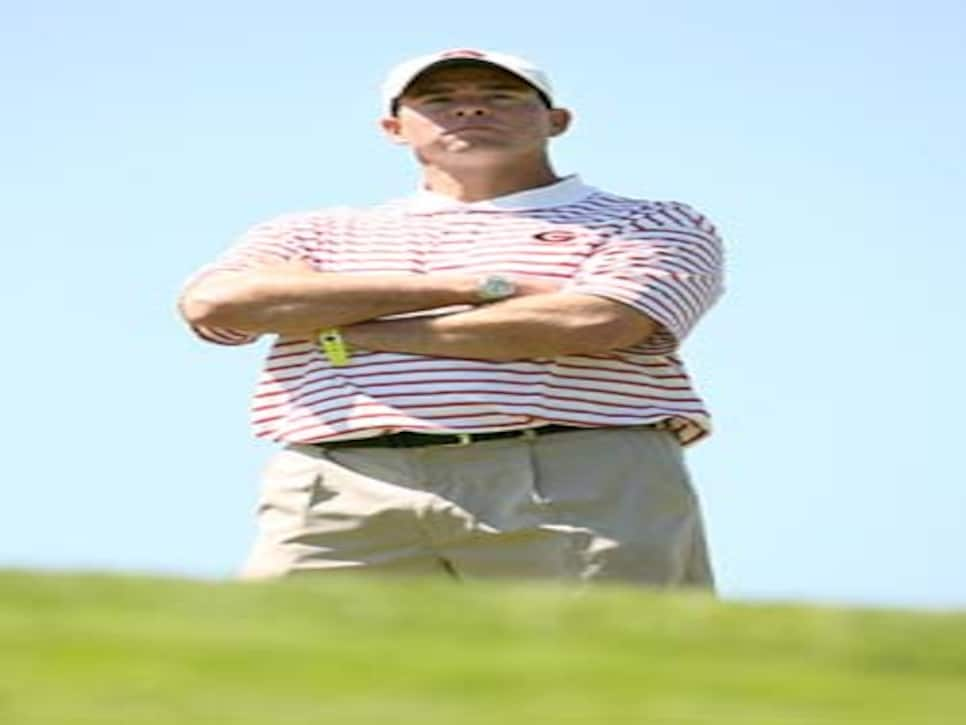 In a letter to McCorkle dated May 4, Steve Shewmaker, the school's executive director for legal affairs and one of the individuals conducting the investigation, wrote that there was evidence McCorkle had engaged in "inappropriate behavior in violation of the university's NDAH policy." Shewmaker's letter recommended that McCorkle go through anti-harassment training and be suspended without pay for a month (the letter was also sent to Georgia Athletic Director Damon Evans, associate ADs Craig White and Frank Crumley). McCorkle decided, instead, to resign.
McCorkle is married to LPGA pro Jenna Daniels, a former player of his when he coached at the University of Arizona before taking the Bulldogs' job in the summer of 2000. According to the notes, players referred to that fact as part of the reason they felt the conversations McCorkle was having with them were inappropriate.
McCorkle did not return phone calls last week seeking comment, but did issue a statement through the school Monday: "In my tenure at Georgia, I have unintentionally made comments that have made some of my players uncomfortable. I want to be clear in saying that this was not my intention or desire. I have learned through this experience that I must be 100 percent professional at all times. Life is full of learning experiences and unfortunately this experience has cost me something that is dear to both me and my family."
The Associated Press and Atlanta Journal Constitution in articles written the last 24 hours described some of the specific incidents, including the sharing of a sexually explicit Paris Hilton video from the Internet with the team and commenting on players underwear. I read those stories from players, along with others contained in the notes, that described several incidents most people would consider beyond supposedly innocent locker-room humor.
I've interviewed McCorkle many times over the past seven years and had what I would consider a good working relationship with him. In my interactions there was never any of the innuendo that players describe happening. He was a hard working coach who wanted to win.
Yet, apparently, there was another side to McCorkle, one that players (and their parents) finally decided had become too pervasive to keep quiet any longer. Having read through the interview notes from the Office of Legal Affairs—not the most comfortable hour or so of reading I've ever done—I'm honestly surprised Georgia didn't ask McCorkle to step down; there seemed to be more than enough specific incidents detailed to make that call.
To the players' credit, the team managed to handle all the turmoil of last week, finishing second at the NCAA Central Regional tournament in Ann Arbor, Mich., and advancing to next week's NCAA Championship at LPGA International. Ultimately, their games are certainly good enough to contend when they get to Daytona Beach, Fla., next week. If they can handle the mental baggage of the last month's investigation and its aftermath, I think we'll see them up on the leader board all week.
Meanwhile, I'm looking forward to going back to covering action on the course, not off.
(Photo taken by Charles Laberge)