The Loop
What does a truly accessible golf course look like? They just built one in Missouri
You've probably never heard of Ken Lanning, but he helped introduce generations of junior players to the game -- including two you have heard of in Stan Utley and Payne Stewart.
Lanning believed every kid should have a chance to play, so it is fitting that the Missouri Junior Golf Foundation built a par-3 course specifically designed with that goal in mind.
The Ken Lanning Golf Center in Jefferson City -- two hours west of St. Louis -- has greens that are made of the same high-end Southwest synthetic turf found on tour players' backyard putting greens. Players in wheelchairs can roll directly from the widened cart paths onto the putting surface, and can also hit from flat-access turfed tee boxes that range from 48 to 134 yards out.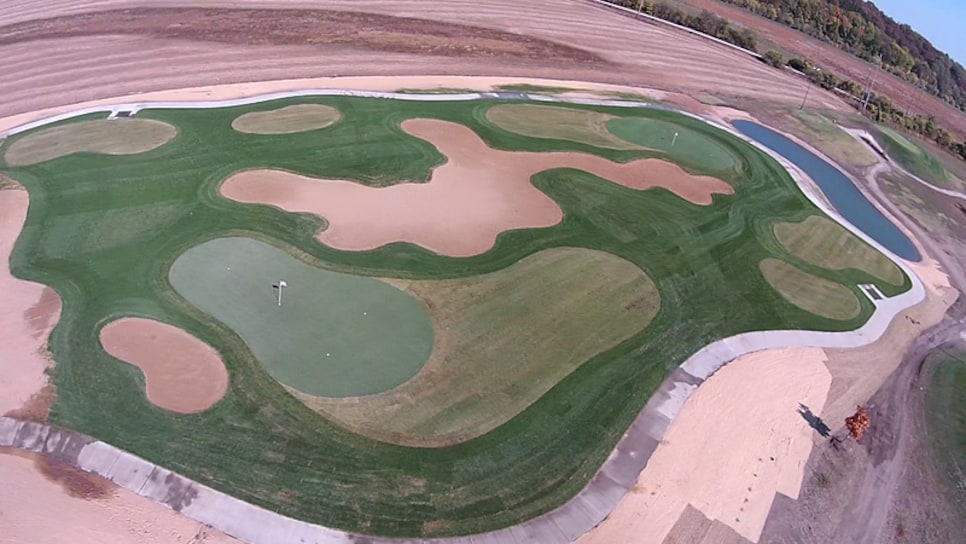 Constructed with $1.2 million in donated funds, the course is the perfect place for juniors, golfers with disabilities -- and anybody looking to sharpen their short irons -- to go out and enjoy the sport. Children under 15, players with disabilities and veterans can play the course for free. Other players pay $10 to walk and $18 to ride. The holes surround a man-made pond built with an accessible dock and stocked with fish by the state department of conservation.
Utley was there to hit the ceremonial first tee shot at the grand opening April 30 -- he hit the green with a wedge and two-putted for par -- and said that the course and teaching facility attached to it will help reinforce's Lanning's lifetime goal of inclusiveness. "It's a special place, and it will help share the game with players who might not have otherwise had a chance to play," says Utley, who grew up in Thayer, MO. "Mr. Lanning was my mentor from the time I was 13 up into my pro career, and I know he would have been proud of this place. I hope it inspires other communities to do the same thing."