The Loop
What do 12 PGA Tour wins get you in real life? A $16 million house in Dallas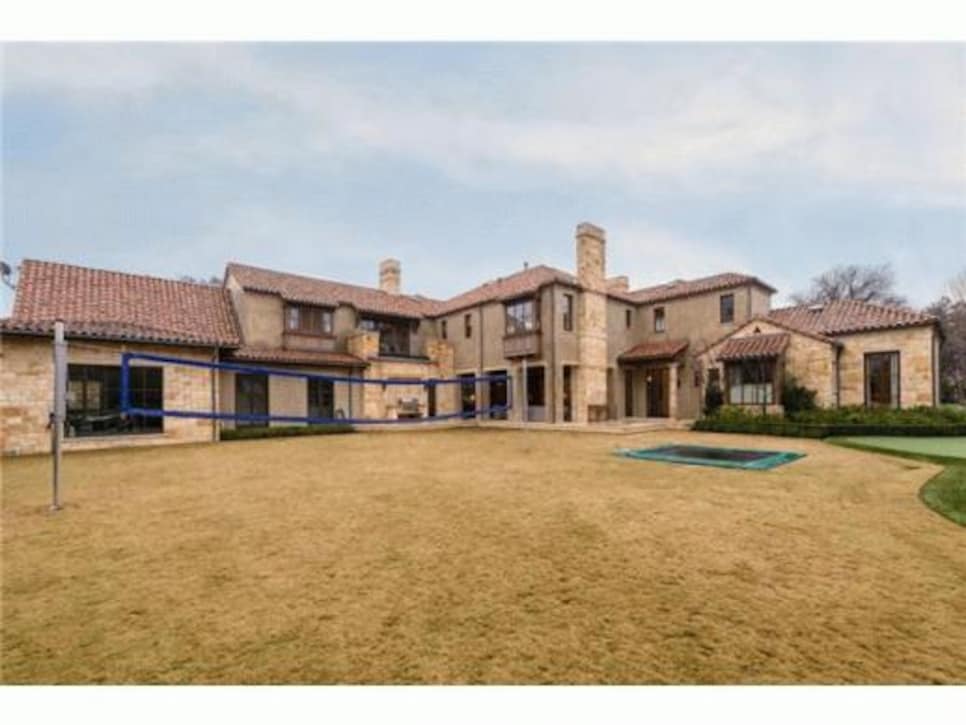 Everybody wants a window into how Tour players live. If you have $16 million, you can buy the whole house.
Justin Leonard built this 13,980 square-foot Spanish Colonial style home in the tony Highland Park section of Dallas in 2012, picking 18th-century beams and vintage hardware to go with all the standard modern amenities and high-dollar kitchen features. The home has six bedrooms, seven and a half baths, a four-car garage, a complete home gym room, tricked out media room, and a library with plenty of space to display your own championship trophies. This photo from the listing even gives you some pointers about where to place them in the built-ins. [#image: /photos/55ad7cceb01eefe207f7171e]|||Leonard3.jpg|||
Justin's joint has a built-in putting green in the backyard, but if you want to take some full swings, you can inquire about membership at Dallas Country Club, which is six blocks away.
Leonard has had a lean couple of years on tour, earning less than $1 million every season since 2011. But with $33 million in career earnings and an estimated $60 million waiting for him in his PGA Tour pension, he's probably not a panic seller.