News
What are tour players working on before big events?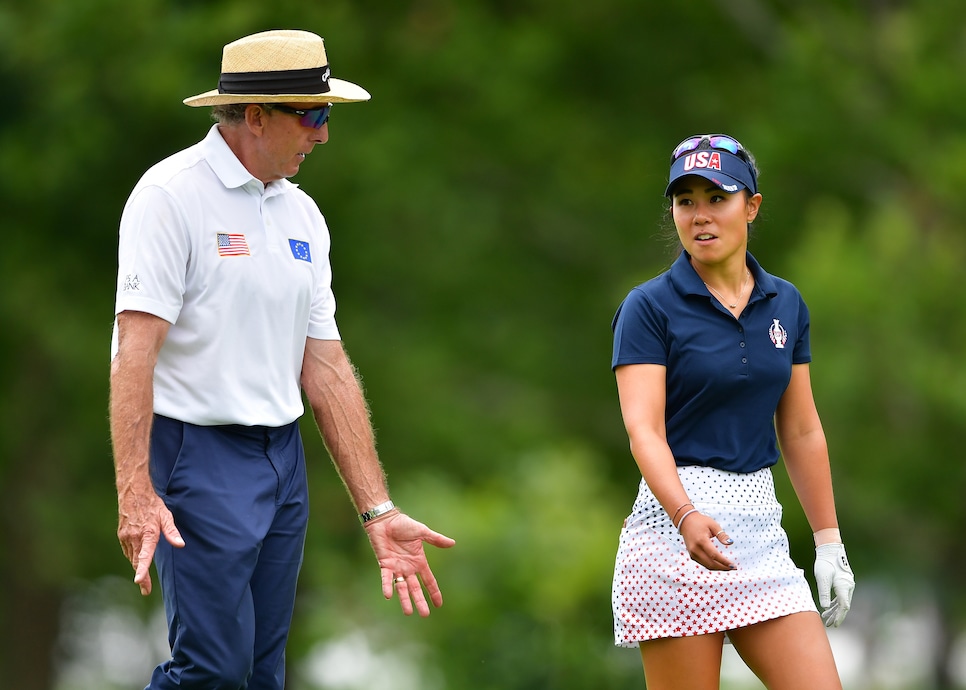 DES MOINES, Iowa -- David Leadbetter is a busy man at the Solheim Cup. He has four athletes competing in the event, two on each side. He's probably the only guy wearing a shirt with both an American flag and European team flag on it. On the eve of Friday's matches, Leadbetter was working on the range with Danielle Kang for a while, and then moved down the range to check-in on Michelle Wie. Then it was up to the putting green with Caroline Masson, then back down to the range with Jodi Ewart Shadoff.
It's common for players to work with their coaches in the days before and even during a tournament. But what kinds of things could a player be working on? Hasn't all the work already been done? How much can you actually change in a brief lesson before a tournament round?
It turns out, you can change quite a bit.
"If a player has a really good feel in their swing, it translates into good ball striking. That's what they're always looking for," said Leadbetter.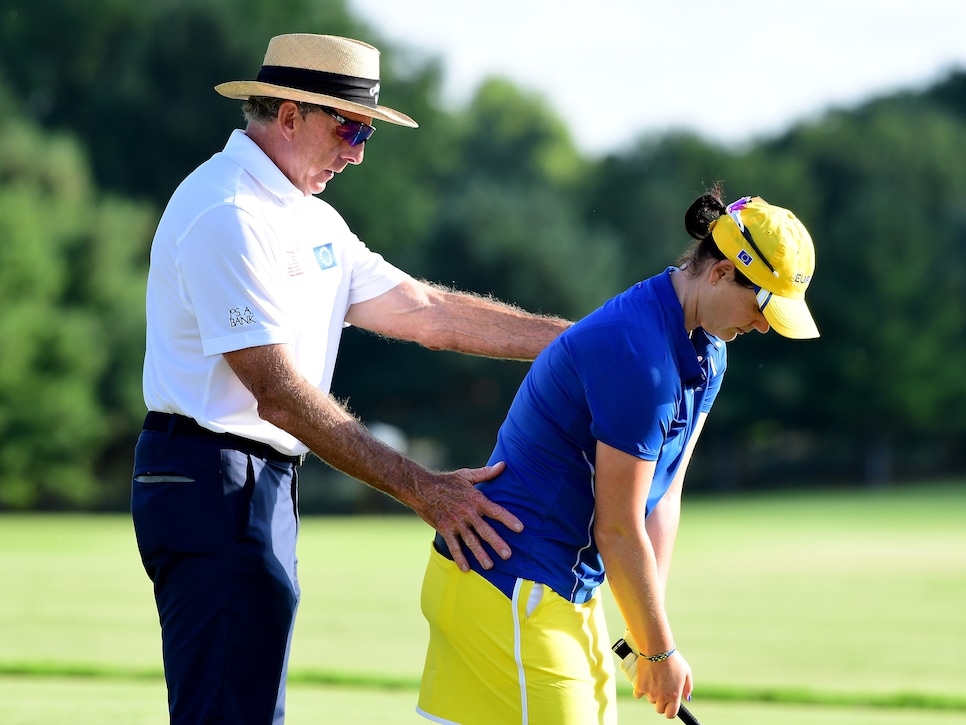 Sometimes, a player goes into a tournament without that good feel. That's where Leadbetter comes in. Leadbetter says that if his players are coming to him with questions during a tournament week, it's usually because they've hit a few shots that they don't like.
"They want to see the ball flight consistent," says Leadbetter. "If you hit a couple that you don't like, that leads into a very negative approach."
When a player is working with their coach the week of a tournament, it's not that their game is in shambles and that a coach is there to rebuild their swing – it's more that a few bad shots can make a player feel like there's the potential that there could be more bad shots. And that's a very unsettling feeling. The last thing Leadbetter wants is his players standing over the ball without full confidence.
So, he takes a look and tries to remind them of things that have worked in the past or gives them small things to think about until they've got the feel that they're looking for. And when a player's swing starts feeling right to them, then comes the confidence.
"It's all about fine tuning," said Leadbetter. "There's no major surgery. More than anything, you're there to inspire confidence. You remind them of certain things. It's good to have some little thing they can center their focus on. If you can find that thing – that's really what I do. It's finding the right terminology that clicks for them, and gives them the feel they're looking for."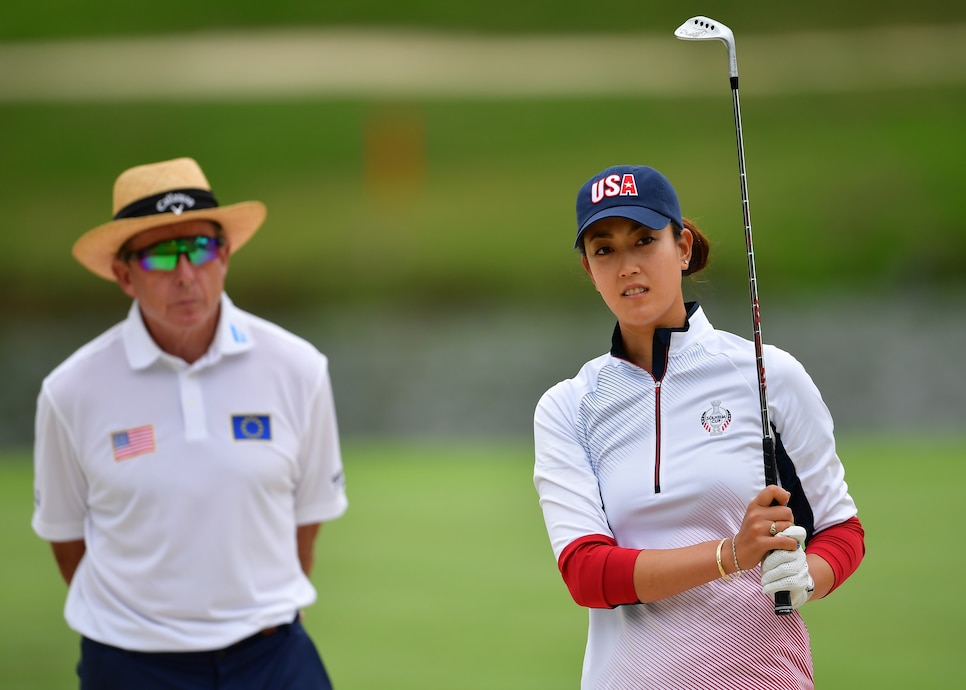 Leadbetter says that sometimes it just takes having the player hit a bunch of shots with a half swing, or having them go back to a shot they can count on like hitting a bunch of fades with the driver. Other times, it's trying a lot of different things. There isn't one prescription that fixes each player, that gives each player the same level of confidence.
"The formula isn't the same for every player," says Leadbetter. "That's the art of coaching. You have to learn the idiosyncrasies of each player. You know when to say something and when to not say something."
That's where watching a player hit thousands of golf balls becomes very useful. Leadbetter has an image in his head of what each player's swing should look like when they're playing well. When they come to him with issues, he's able to watch and see what might not look quite right.
Sometimes it's alignment, other times tempo. In the case of Shadoff this week, it was posture. After two weeks of playing in Scotland leading up to the Solheim Cup, Leadbetter noticed Shadoff's posture had become a little more hunched. It's normal for that to happen after you've been playing in the wind, bracing yourself against the gusts. It was an easy adjustment.
Similarly, he and Michelle Wie talked about bunker play, and how this week the bunker swing she used to get out of the firm sand at the Ricoh Women's British Open is going to lead to the club digging in the softer sand in Des Moines.
The range emptied on Thursday as players put their clubs away and headed for the opening ceremonies. Having delivered confidence to each of his players in the form of swing thoughts, Leadbetter left the range, too. He was off to catch a flight.
"Ultimately," says Leadbetter, "you've got to play with what you've got."