News
For David Leadbetter, an honor long overdue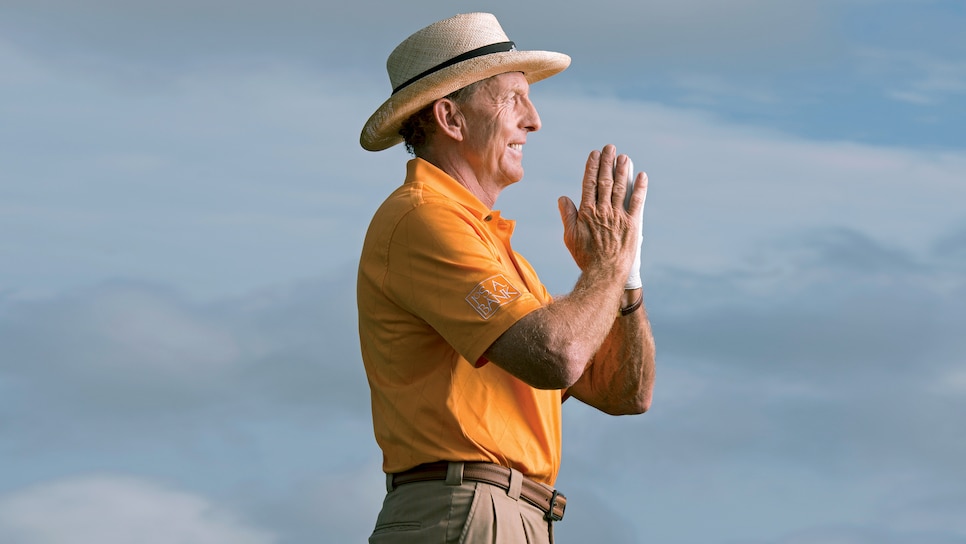 Upon hearing his former coach and lifelong friend David Leadbetter had just been announced as the PGA of America's Teacher of the Year, Hall of Fame golfer Nick Price's reaction was as honest as it was succinct.
"Hasn't he won this before?" Price asked.
Despite working with more world-class golfers than perhaps anyone in the history of the game including Price, Nick Faldo, Ernie Els, Lydia Ko and Michelle Wie; despite building a golf-school empire that spans the globe and includes more than 30 academies; despite a teaching career that has covered five decades and eight instruction books, Leadbetter had been passed over by the PGA of America until now.
"It really does shock me because of his contribution to the game," Price adds. "Don't forget, all these golf instructors you are hearing about now, the ones who are talked about almost as often, and with the same adulation as the players they coach…they can thank David for that. He was the forerunner to the modern player-teacher relationships you see now."
Leadbetter, 65, who will be honored on Nov. 1 at the PGA's annual meeting in Texas, says he had all but given up on receiving the award. But a couple of influential friends in the PGA's teaching ranks—Cameron McCormick and Mike Adams—helped convince the organization that its highest honor for instructors would be even more significant to future recipients if David's name was associated with it.
"I was a massive advocate for David to receive the honor; an honor long overdue," says McCormick, who coaches Jordan Spieth. "When you think about the pyramid of influence in the game of golf all over the world, he's at the top. He's been a vanguard leading the way and the entire industry owes him a debt of gratitude."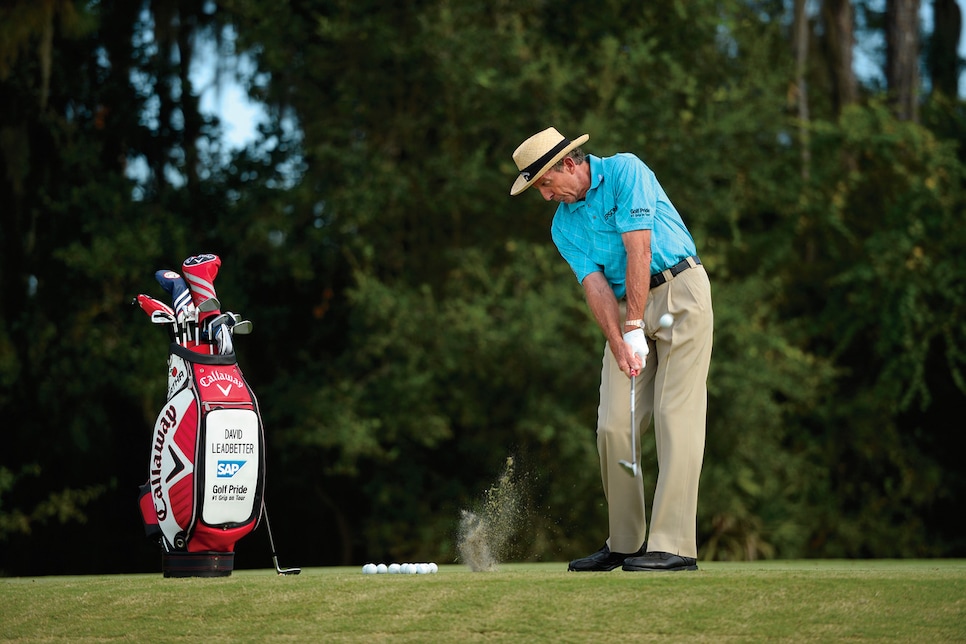 And to think, if not for missing a 10-foot birdie putt in the 1976 European Tour qualifying tournament—one that would have given Leadbetter full-time playing privileges on that tour—golf might have been denied one of its greatest teachers and advocates.
"You never know how it might have turned out," Leadbetter says. "But looking back on that now, I wouldn't have exchanged my teaching career for, say, 10 good years on the pro tours. I don't think I would have enjoyed it. I was a perfectionist when it came to my swing and when things weren't perfect, I didn't have the mental strength to play well. I'd get really angry. So even though I was playing with the likes of Price and Denis Watson, and even Sandy Lyle was in my qualifying school tournament, I knew I didn't have enough talent for the game."
What Leadbetter did have back then, and still does today, is a "gift for the gab," his friends say. He recognized that his gregarious nature and his fascination for the mechanics of the golf swing paired nicely for a career as an instructor. Even as a teenager, Price says, Leadbetter would read every golf magazine or instruction book he could find to learn all he could about the golf swing. "I think he was frustrated because he didn't have as much talent playing as others," Price says. "So he could make up for that by knowing more than all of us about how the golf swing worked."
"Don't forget, all these golf instructors you are hearing about now, the ones who are talked about almost as often, and with the same adulation as the players they coach…they can thank David for that. He was the forerunner to the modern player-teacher relationships you see now."
So what began with a $10 lesson to a woman at the Chapman Golf Club in Zimbabwe about 47 years ago—"I should have paid her," Leadbetter jokes—has grown into a resume that includes working with pros who have amassed 24 major championships on the PGA, LPGA and Champions tours. Stops along the way for Leadbetter include Chicago, where many noted teachers gravitated to learn from instruction guru John Jacobs, to a long stint at the Grenelefe Golf and Tennis Resort in Haines City, which used to play host to the PGA Tour's annual qualifying tournament. Leadbetter is now headquartered at ChampionsGate, a resort outside of Orlando, and his current students include Rafael Cabrera-Bello, Byeong An and Ernie Els on the PGA Tour and Danielle Kang on the LPGA Tour.
While there is evidence of a somewhat steady ascension to Leadbetter's career, it really didn't take off until the early 1980s when he began working with Price and Faldo. Price joined him first after seeing the amazing impact Leadbetter had on Denis Watson's swing. Watson, a childhood friend of Leadbetter and Price in southern Africa where the three lived and played junior golf, won three times on the PGA Tour in 1984. But then came Faldo in 1985, and that's when Leadbetter's notoriety really ramped up.
"Yeah, but at first the attention was mostly bad," Leadbetter says. "When Faldo and I first started working together, he was struggling. But he was willing to put the time in to revamp his swing. I'm talking two years. Can you imagine that now? A player willing to give up years on tour to build a better swing. It wouldn't happen. But Nick did it."
That work helped Faldo win five majors from 1987 to 1993. During the same period, Price won three majors and Leadbetter went from golf instructor to rock star.
"It really did open a floodgate," Leadbetter says.
"I've always watched what David has done with his tour players, not only the technical parts but how he did it. I've learned a lot by watching him over the years," says his fellow teaching legend Butch Harmon. "With his tour-player relationships, like with Nick Faldo, and the intense work they did together, David really raised the profile of teaching pros."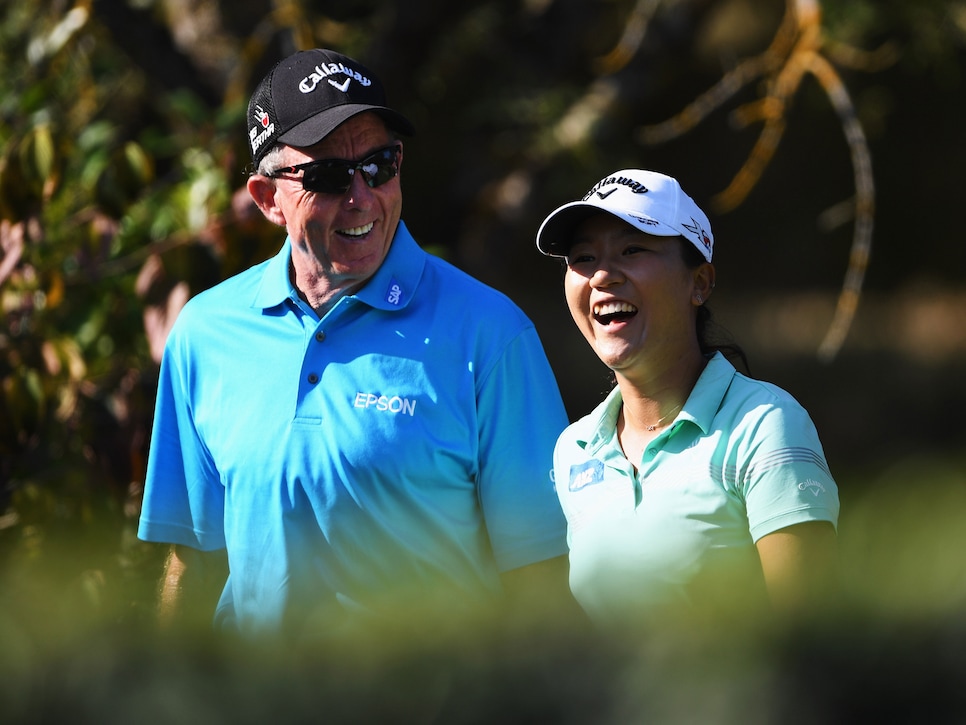 To know David Leadbetter, his friends and former students says, is to know that there is David Leadbetter, the reputation and David Leadbetter, the man. Sometimes those two things are the same. But many times they are widely apart. For example, Leadbetter has been saddled for decades as a method teacher who focuses on mechanics and is unwilling to adapt to a player's swing idiosyncrasies, Price says. Part of that stemmed from his work with Price and Faldo, who both reached No. 1 in the World Golf Ranking while teamed with Leadbetter. To the naked eye, the two had similarly rotary swings that didn't torque the spine backward the way most golfers' swings of that time did. There was no "reverse-C" finish. Many also felt Leadbetter's fascination with Ben Hogan's swing, which led to him write a book about it, the Fundamentals of Hogan, was indicative of his teaching style.
Also contributing was the technical approach Leadbetter took to changing Faldo's swing. "But we worked on the technical to let the feel come through," Leadbetter says. "Nick was very much a feel player."
Adds Price, "David is not a method teacher. No way. Faldo and I might have appeared to have similar swings, but he would teach Faldo totally different than me. That was David's greatest asset."
Leadbetter also has endured criticism for many years that his teaching damaged the playing careers of several pros. Players who have left Leadbetter after long stints include Faldo, Trevor Immelman, Charles Howell and Lydia Ko. Although in poor taste, the term for this has come to be known as "Lead poisoning," one instructor says.
When reminded of that, Watson is quick to defend his friend and former coach: "Take Trevor Immelman for example. He left David. But not after David was with him when he won the Masters. When he played that week, he hit the ball brilliantly. And Ernie Els? I think he's come back to him three times. More people have left him and come back than any teacher known to man."
Leadbetter's take? "People have moved on for a variety of reasons. And some have come back. That's part of the job. I'm not one to think my teaching hasn't evolved over the years. I've made mistakes, but I've also learned from them. That's important, you know?"
One of the reasons Leadbetter has worked with so many great players is his personality, Price says. The tall, thin man in the straw hat might seem all business, but there's a comedic side to David that those who know him know well. Price, for example, says he has been an easy target for David's pranks over the years. He once woke up in Leadbetter's home after a night of partying with a green mustache on his face courtesy of David and a Sharpie marker. When Price flew his helicopter to Leadbetter's academy at ChampionsGate a few years back, David had the local police come and pretend they were going to confiscate it because it was flying too low.
"Stay away from him on April 1st," Price says.
Another pro, Gavin Levenson, was once staying at Grenelefe while working with David. Leadbetter knew his friend was deathly afraid of snakes, so he put a fake cobra on Gavin's porch. Levenson wouldn't go outside until security came and dealt with it. He also wrote a letter to another pro, Jeff Hawkes, on Titleist stationary telling him he had been removed from their playing staff and had to cease and desist from playing Titleist equipment.
"His one son, Andy, loved Christmas as a kid," Denis Watson says. "So David would go on top of his house on Christmas Eve with a broomstick and bang on the roof to make Andy believe there were reindeer up there. That's the type of guy he is."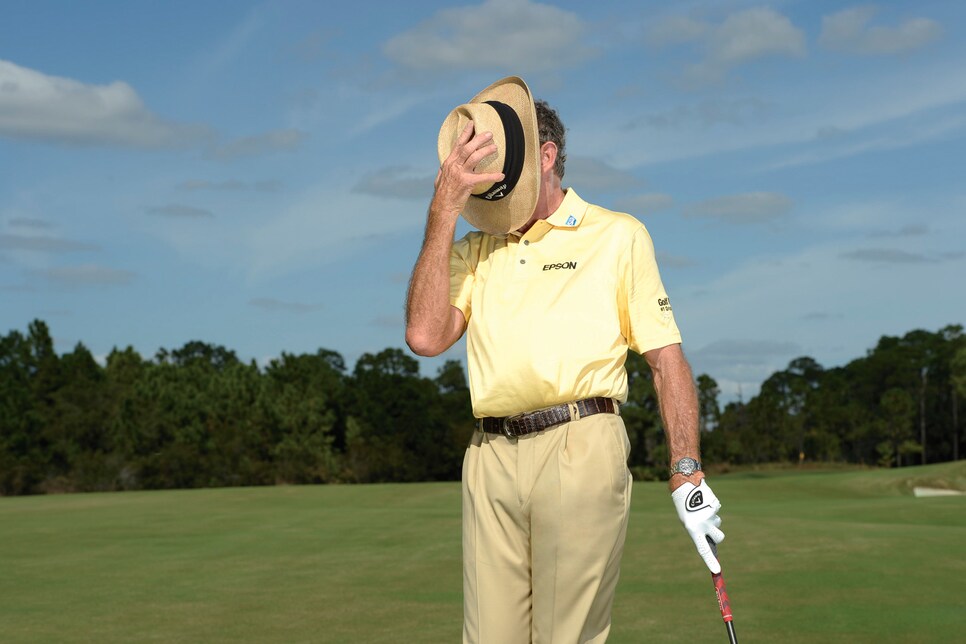 Aside from being late to practically everything he's schedule to attend—known as "Leadbetter time"—those who know him say there is little not to like about David and his teaching style. As for the man himself, after 47 years giving lessons, is there anything he'd like to take a mulligan for?
"Well, I'm not sure if this counts as a mulligan, but I only got to work with Seve Ballesteros for a year," Leadbetter says. "It was 1991 and while working with him, Seve won the European Tour's Order of Merit. He won three times that year. I had changed his swing. I shortened it and tightened it, and it didn't look like his old swing and his brothers didn't like that. He told me right before the Masters in 1992 that I was too mechanical. 'I'm a feel player,' he said. I didn't have enough time with him, but I loved working with him.
"One thing I've learned from that experience and others is not only do you have to find the right keys that resonate with a player, you have to deliver them at the right time in their career. Hey, look, teaching golf is not an exact science."
Ron Kaspriske is a Senior Editor at Golf Digest and co-author of David Leadbetter's book "The A Swing: the Alternative Approach to Great Golf." Leadbetter has been a regular contributor to Golf Digest since the early 1990s.