Jordy being Jordy
Jordan Spieth made such a ridiculous hole-out to win in Match Play that he apologized for it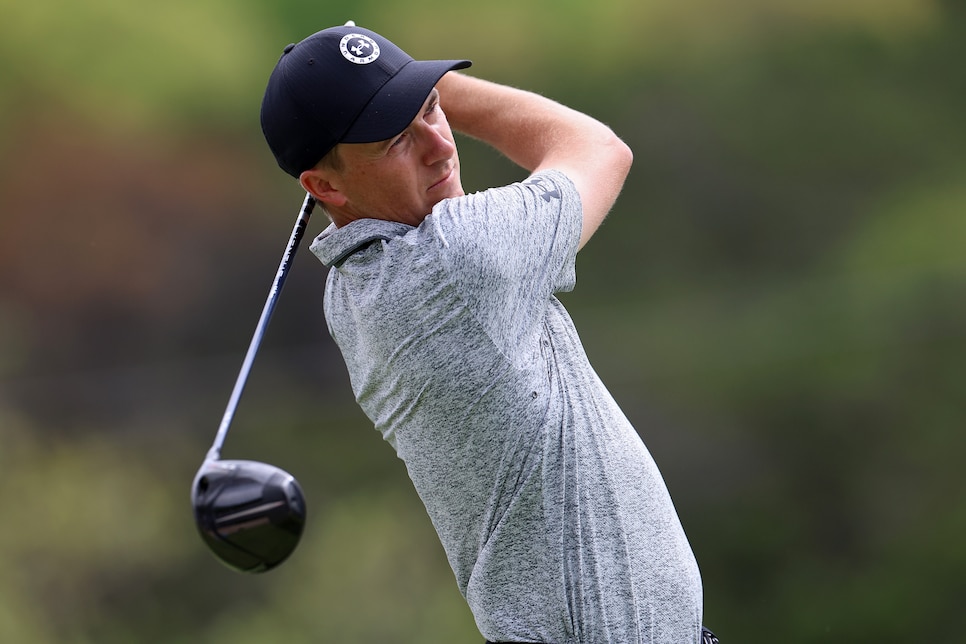 AUSTIN — There was very little drama left in Jordan Spieth's opening day match Wednesday against Mackenzie Hughes when they came to the 15th green. Spieth, already 4 up after making eagle on 13, seemed to be in trouble from the rough near the par 4, but even if he lost the hole, he'd still have three chances to tie one of the remaining holes and win the match.
As it turned out, that wouldn't be necessary. From a tricky lie just above the bunker in the thick left rough, 86 feet away, Spieth unleashed a little of that special magic that's always on the verge of spilling out when he's on the course:
"I told [caddie] Michael [Greller], I think 10 feet left is the best option," Spieth said in a TV interview moments later. "Then I got down there, and went well, I'm dormie, I may as well go ahead and play a higher, fuller one and try and get it close."
As for the ball actually going in? Spieth looked almost abashed at the result, and he summed up the thoughts of the wider world in hilarious fashion.
"I told [Hughes], that was kind of some bulls--t," Spieth said, "so I kind of apologized there for the way that it ended."
BS or not, it was classic Spieth, and the win gives him a chance to show us a lot more as the Match Play progresses. Spieth plays Taylor Montgomery, who beat Shane Lowry 2 and 1, so it will be a match of undefeated players in Group 12, with the winner standing a great chance to advance to Saturday's knockout round.