WGC-Dell Match Play
Why Victor Perez has more than a bigger paycheck on the line in the WGC consolation match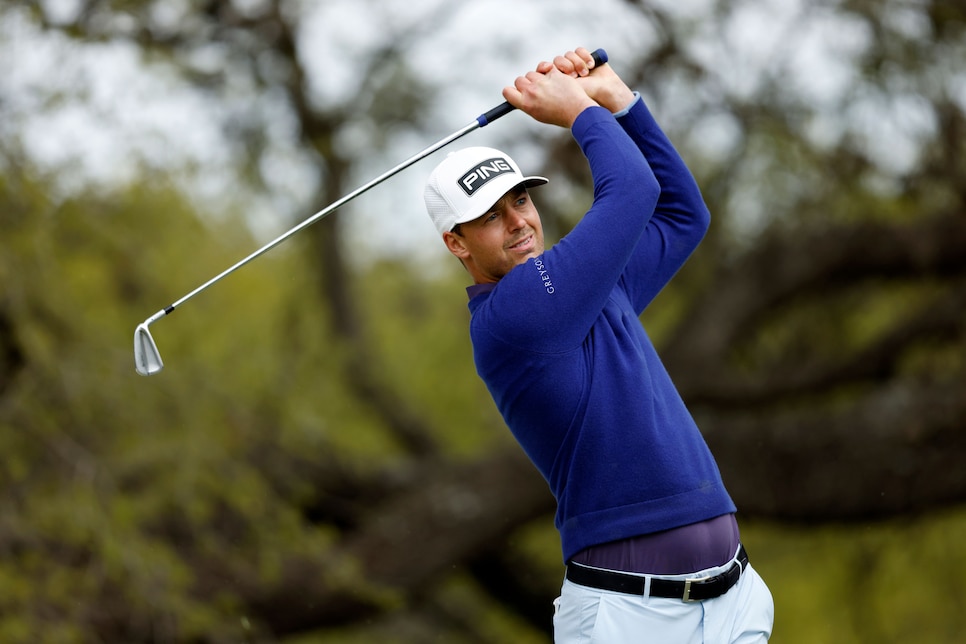 There is an inevitable letdown that comes with losing in Sunday morning's semifinals of the WGC-Dell Match Play. Being so close to competing in the finals only to fall short has to be disappointing. The feeling is muted, perhaps, by the fact that you're asked to turn around and compete again in the afternoon consolation match, although even then you might not be blamed if your heart isn't fully into that match given there's far less on the line.
For Victor Perez, however, the consolation clash on Sunday against Matt Kuchar actually carries with it a unique reward. The 28-year-old native of France who lives in Scotland is not a member of the PGA Tour. But with a victory against Kuchar, his third-place finish would make him eligible for Special Temporary Membership on tour thanks to the number of FedEx Cup points he's accumulated as a non-member during the 2020-21 season.
Perez had 94 non-member points to date. Finishing third at Austin Country Club gives him 200 more, which puts him over the 288 threshold needed for STM. Finishing fourth only gets him 140 points.
A victory over Kuchar also brings with it an immediate financial reward. Finishing third overall earns you $740,000 while fourth place is worth $600,000.
Perez is 33rd in the World Ranking, having won once on the European Tour. He's qualified for the Masters in two weeks and he's also in line to qualify for the European Tour Ryder Cup team.