The Loop
Wet Weather + Belly Putter = Monty Win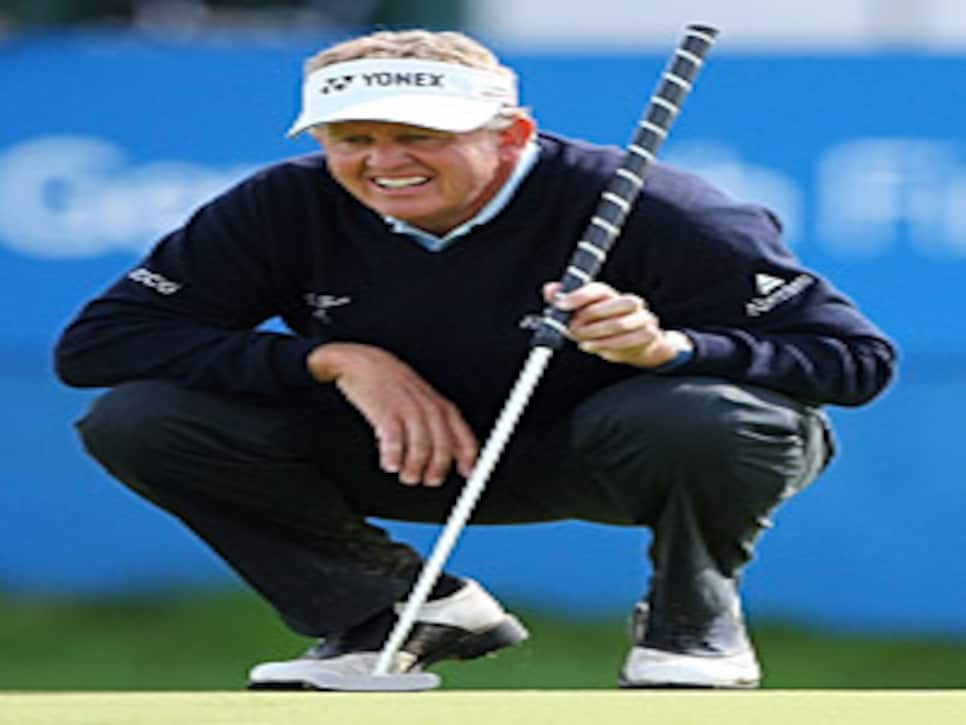 Rain certainly played a part in deciding the outcome. An 82-minute delay postponed Fasth from playing his final hole, which he eventually parred. In its tournament report, the Irish Independent writer wrote that: "It's fitting that what [Montgomerie] described as the longest 'dry spell' of his career should end at one of the wettest-ever tournaments. A week by the Liffey was so wet that caddies might have been well advised to carry a snorkel and flippers in the bag."
A switch back to a belly putter certainly helped Montgomerie. He only used it 26 times during his final round 65, well below his 29.6 average this year.
Luck was on Monty's side too. "He more than flirted with water on the two closing par threes," wrote Paul Gallagher in The Irish Times, "but came away with pars. On the 17th  his effort came up short but somehow his ball defied gravity to stay dry. Credit to Monty, for he took advantage by pitching to two feet and holing for par. The makeshift 18th was almost a carbon copy as he leaked his tee shot right and the ball rested behind the red hazard line. Still, he was able to get his lob wedge to the ball -- without grounding it as he was technically in a hazard - and pitched up to five feet before courageously holing-out."