The Loop
Western Michigan's onside kick-fake spike TD combo produces finish of the year in college football
It's said that the Masters doesn't start until the back nine on Sunday. The football equivalent of that: MACtion games don't start until one team is down by 10 points with under three minutes remaining.
OK, so maybe that doesn't quite have the same ring to it, but it was true of Wednesday night's heartstopping tilt between the Western Michigan Broncos and the Toledo Rockets. It was a back-and-forth game for much of the night, but Toledo appeared to ice it with a 14-play, 65-yard touchdown march that took 6:12 off the clock, leaving the Broncos with a 10-point deficit and just 2:54 to go.
At this point, no one would have blamed WMU if it had packed it in. The officiating was absolutely horrific, and I'm not just saying that because I bet the Broncos -2.5 and money line. It was downright criminal. I'm talking that-crew-should-never-work-another-game criminal. But WMU stormed down and scored on a QB sneak with 45 seconds remaining. A missed extra point left the score at 38-34, and the Broncos needed multiple miracles.
This is the part where we inform you that the Broncos did, indeed, pull off multiple miracles. In one of the craziest sequences ever, WMU recovered the onside kick (which was reviewed and somehow not screwed up by the zebras), got down to the nine-yard line with 17 seconds remaining, went full Dan Marino with a FAKE SPIKE and scored a wide-open touchdown to take the lead:
Normally, when the team I bet -2.5 is down 10 with less than three minutes, I turn the channel or I go walk it out or stuff my face with food or something. For some reason, I kept this one on last night, and it was WORTH every chomp of my fingernails. One does not simply "turn off" a MACtion game until the final whistle. There is always potential for shit to hit the fan.
By the way, the fake spike is going to get all the love, but that onside kick recovery might be the play of the year: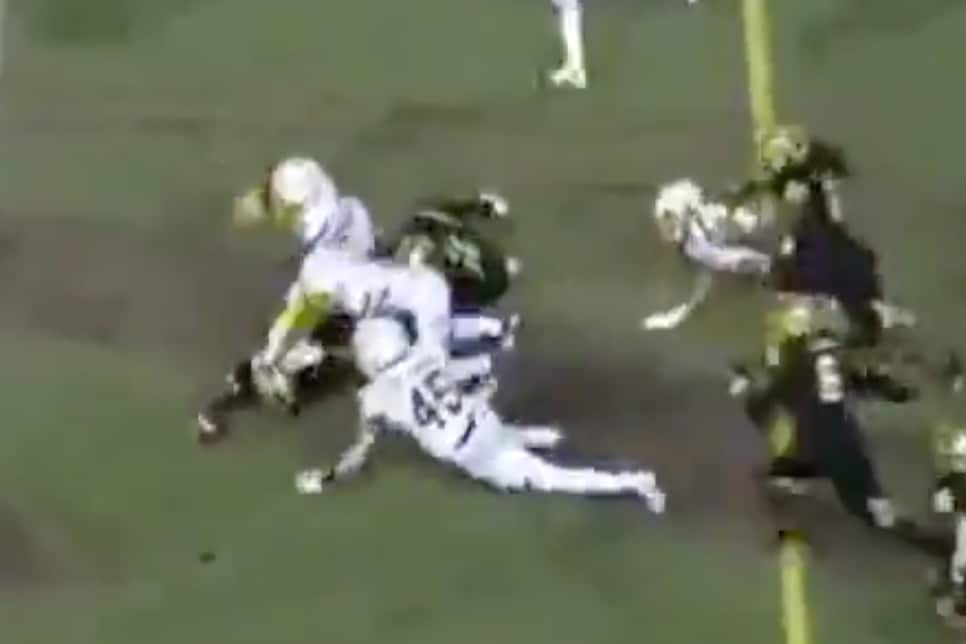 That dude's arm turned into one of those crane machines at Dave and Buster's. Insanity. MACtion!