The Loop
West Virginia head coach Dana Holgorsen puts the Rutgers football program in its rightful coffin with one quote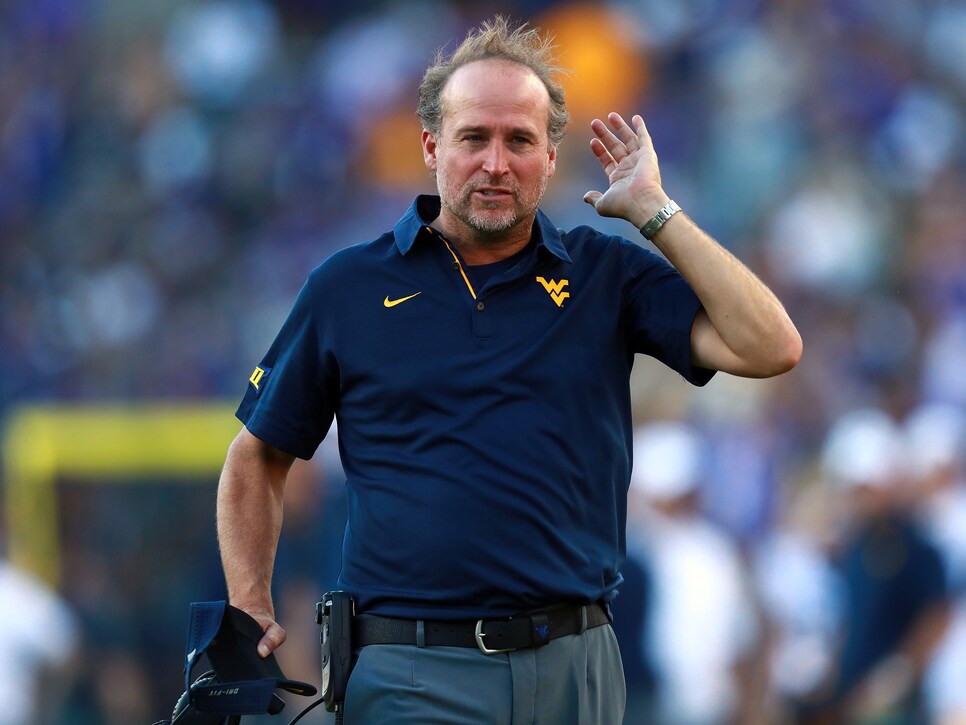 West Virginia head coach Dana Holgorsen is one of college football's most-underrated characters. His receding hairline-visor combination is a sight to behold. He drinks Red Bull by the truckload. His house has a man cave with seven TVs and a full bar that he invites other coaches in the Big 12 over to watch football. If West Virginia could have created a coach in a lab, Holgorsen would be the end product.
He's also the type of entertaining guy that will say exactly what's on his mind, just like he did on Tuesday when asked a question about the Mountaineers' upcoming opponent, the Kansas Jayhawks. Kansas has not and will not ever be known for football (except for that 2007 season, which was awesome), but the Jayhawks have surprisingly won two of their first five games, putting them one victory away from matching their win total from THE LAST THREE YEARS COMBINED. Their opponents have helped, one of them being the lowly Rutgers Scarlet Knights, a team Kansas walloped 55-14 on an embarrassing Saturday for the Big Ten. In that game the Jayhawks picked off Rutgers freshman quarterback Arthur Sitkowski three times, something Holgorsen remembered when he put RU's program in its rightful coffin with one quote:
Just when you think you've reached rock bottom, a head coach from a team you haven't played since 2011 randomly daggers you to the press. With this dig, Holgorsen also killed two birds with one stone, shitting on both Kansas and Rutgers in the same sentence. So far this year Rutgers has lost 52-3 to Ohio State (expected), 55-14 to Kansas (embarrassing), 42-13 at home to Buffalo (cancel the program), 24-17 to a decent Indiana team (a failed attempt to salvage what little respect the program has left) and 100-0 to Dana (RIP). You're not supposed to kick a man when they're down, but Holgorsen DGAF about that. Very on brand.