The Loop
Recapping the Big Ten's historically horrendous day of football
The Big Ten has made many strides in the last decade to place itself in the conversation with the SEC as college football's top conference. Just ask any of its fanbases, each one, even Rutgers, holding on to that one time Ohio State beat Alabama as its crowning achievement. We kid, we kid.
That little pot shot aside, the Big Ten still is at the top of the college football food chain. Wisconsin and Ohio State are consistently in the top 10 every season, Penn State has joined them in recent years as well. Michigan, even with all the negativity currently surrounding the program, has had its moments during the Harbaugh era. Then there's Michigan State and Iowa, two teams that met in the 2015 Big Ten title game with a trip to the College Football Playoff on the line. If Scott Frost gets things turned around at Nebraska, there may be no conference that's better and more competitive top-to-bottom.
But Saturday's performance from the conference as a whole may have thrown all that optimism out the window, at least for the time being. It was a historically bad day, minus impressive games from both Ohio State and Penn State, two teams that are clearly the class of the conference. Let's recap the mess.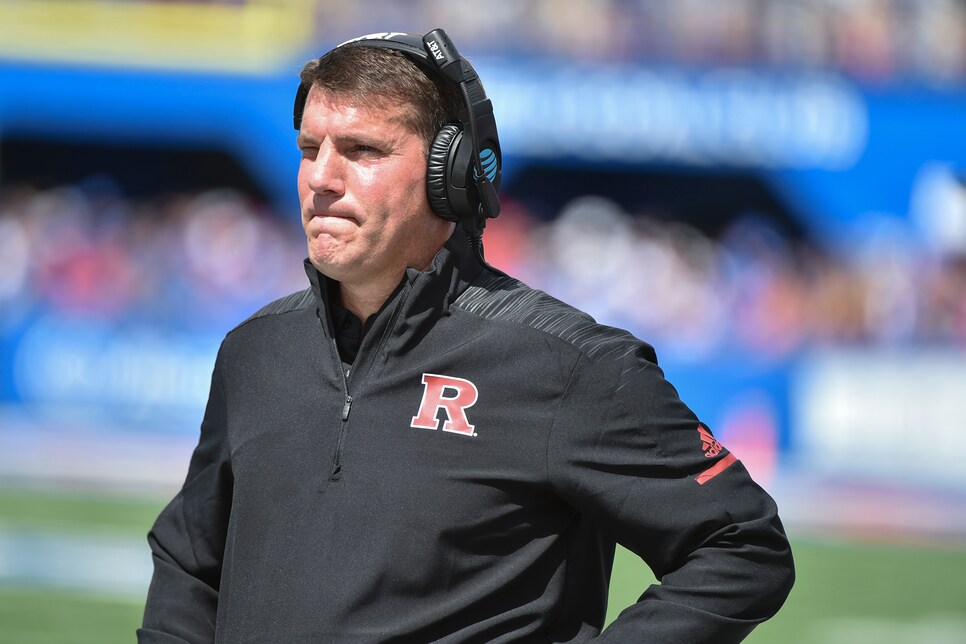 The day began with likely the country's worst power 5 team, Rutgers, losing to a team that usually claims that title with ease in Kansas, 55-14. With the way Rutgers has played since it joined the Big Ten, it's hard to designate any game on its schedule as a "winnable" one, but this was one of them. And the Scarlet Knights went into Lawrence and embarrassed themselves, as NJ.com's Steve Politi points out nicely here, calling it the program's "most humiliating loss ever." Kansas was 3-33 in its last three seasons, making Rutgers' 10-26 record in its last three years look like a juggernaut by comparison. Let's see what Twitter had to say about Chris Ash's 1-2 squad: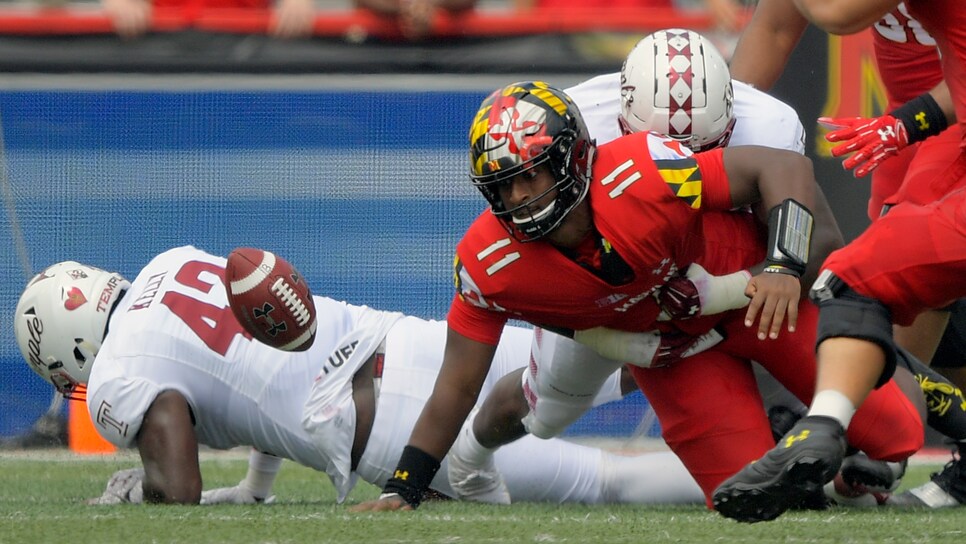 Following Rutgers' loss came an equally embarrassing loss by Maryland, whose presence in the Big Ten has become as mystifying as Rutgers' in the last few years. The Terps were blown out 35-14 at home by Temple, a team that just loss to VILLANOVA in FOOTBALL two weeks ago. Then they lost to Buffalo, 36-29, at home. But apparently Maryland was no match for the Owls. How this team beat Texas two seasons in a row is flat out shocking, and may say a lot more about the state of the Longhorns than it does the Terrapins.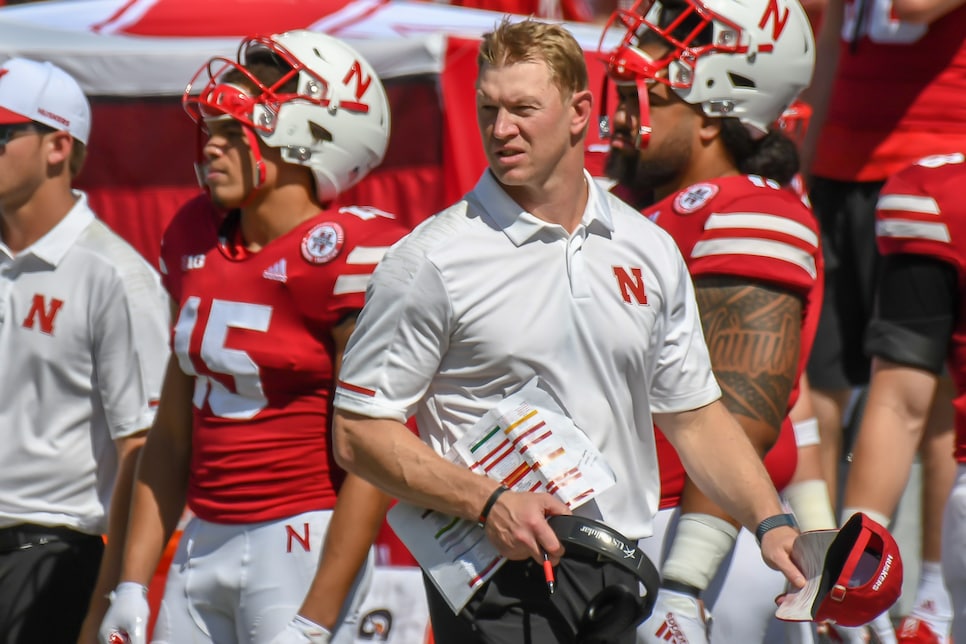 We still believe Scott Frost will get it turned around at Nebraska, but it may take a little bit longer than when he flipped UCF into a 13-0 team in just two years. On Saturday, Frost's Cornhuskers lost to Troy, a team big-time schools really should stop scheduling at home thinking they will get an easy win:
The loss drops Nebraska to 0-2 on the year, and it means that they've now lost six games in a row dating back to last season, when they ended with four consecutive losses, three of them in which they gave up 54 or more points. The Cornhuskers are making all the wrong kinds of history at the moment: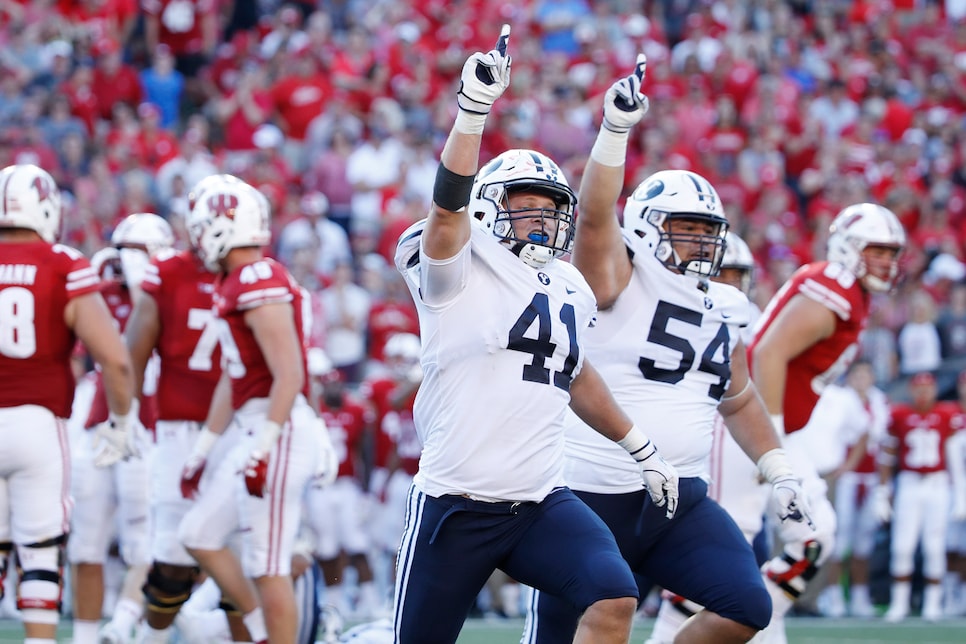 The biggest black eye of the day for the Big Ten came in Madison, where Wisconsin fell in shocking fashion to BYU 24-21 as a 23.5-point favorite. It was supposed to be a relatively easy non-conference home game for the Badgers before they began conference play, but instead they found themselves needing a field goal with 41 seconds left just to force overtime. Senior kicker Rafael Gaglianone, who had made 26 of his last 29 field goals dating back to 2016, missed badly from 42 yards.
The stunning loss means Wisconsin has to win out just to even sniff a spot in the College Football Playoff after starting the year as one of the dark horse teams to get in. With games at Michigan and at Penn State remaining, that would appear to be a tall task. But it's better to get that loss out of the way early.
After an Illinois loss to South Florida, both Northwestern and Purdue had a chance to salvage the day for the conference on their home turf. Purdue fell on a buzzer-beating field goal to a sneaky Missouri squad 40-37, dropping the Boilermakers to 0-3 on the year, and Northwestern lost 39-34 to Akron after taking a 21-3 lead into halftime. Thought Nebraska was making the wrong kind of history? Check out this stat:
1894!! What a disastrous morning, afternoon and night for the Big Ten.
It wasn't all bad though, as both Ohio State and Penn State took care of business, the Buckeyes beating a tough TCU team 40-28 and the Nittany Lions dominating Kent State 63-10. Michigan also got its second win by defeating SMU 45-20, while Iowa, Indiana and Minnesota each won again, giving those three teams a surprisingly good combined record of 9-0. It's a long year, and there's plenty of big games for the conference to turn things around, but this sloppy Saturday will be a tough one to overcome for some time.