News
Wesley Bryan's latest trick: Winning the RBC Heritage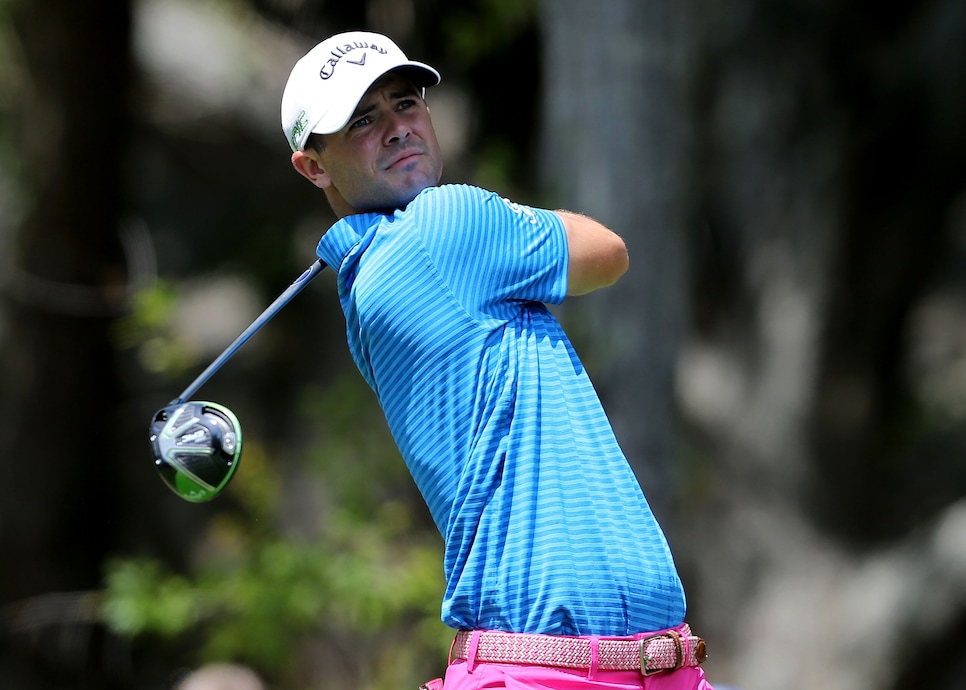 Well, that was some trick.
From YouTube sensation to PGA Tour winner, Wesley Bryan has enjoyed a whirlwind 16 months, culminating Sunday in his one-stroke victory over former World No. 1 Luke Donald in the RBC Heritage in Hilton Head, S.C.
"Wow. That's about all I've got for you right now," Bryan, 27, said after becoming the first South Carolina native to win in the 49-year history of the event at Harbour Town Golf Links, doing so in just his 18th start on the PGA Tour.
Fueled by four straight birdies on the front nine, Bryan shot a closing four-under 67 for a 13-under 271 total and overcame a four-stroke deficit to former PGA champion Jason Dufner.
Two years ago, Wesley and his brother George, known for their series of amazing trick shots, were competing on the Golf Channel's "Big Break The Palm Beaches." He didn't win. In fact, other than a 36-hole triumph on something called the SwingThought Tour, Bryan hadn't known much success.
Then, in March of 2016, in his third event on the Web.com Tour, the Chitimacha Louisiana Open, Bryan collected the first of three victories on the developmental circuit that earned him a tour card.
Now he's in the 2018 Masters. And it just so happens he lives in Augusta, Ga.
Especially when Bryan has a history at Harbour Town. His father, George III, who introduced his sons to golf and preceded them on the University of South Carolina golf team, competed in the 2004 Heritage.
Fourteen at the time, Wesley made friends quickly. Well, sort of.
"Looking back at it, I probably was one of the most annoying kids out here on the property, because I was going up to every single player that I could put a face to a name and harass them and ask them questions," Bryan recalled. "Player dining, just picking the table with the biggest superstar and sitting down."
This time he earned his spot at the big boy table, moving to No. 14 in the FedEx Cup standings and setting himself up to perhaps reach his goal of qualifying for the Tour Championship.
Not bad for a guy who as a junior at South Carolina shot 100.
There were no such struggles at Harbour Town as Bryan didn't need a bag of tricks to become the sixth first-time winner this season and just the third player in 20 years to win a tour event the year after being voted Web.com Tour Player of the Year. The others were major winners Stewart Cink in 1997 and Zach Johnson in 2004.
Dufner began the day with a one-stroke lead over Graham DeLaet of Canada, but both backed up, opening the door for any number of challengers. Dufner fell into a giant logjam at T-11 after a 76, and DeLaet had 73 to end up T-6. Donald's 68 gave him his fifth runner-up finish at Harbour Town since 2009.
Bryan, who came in ranked 73rd in the world, needed just one try to win it, and the Columbia native enjoyed the run before dozens of family and friends as well as the home-state fans.
"At the end of the day, it doesn't really change anything other than I now have one PGA Tour victory," he said. "There are a lot of guys that have just one PGA Tour victory. My one goal is to get No. 2 at this point."
At the rate he's going, he might get it quickly.