Fantasy Advice
Wells Fargo Championship DFS picks 2023: Rickie Fowler's shockingly strong trends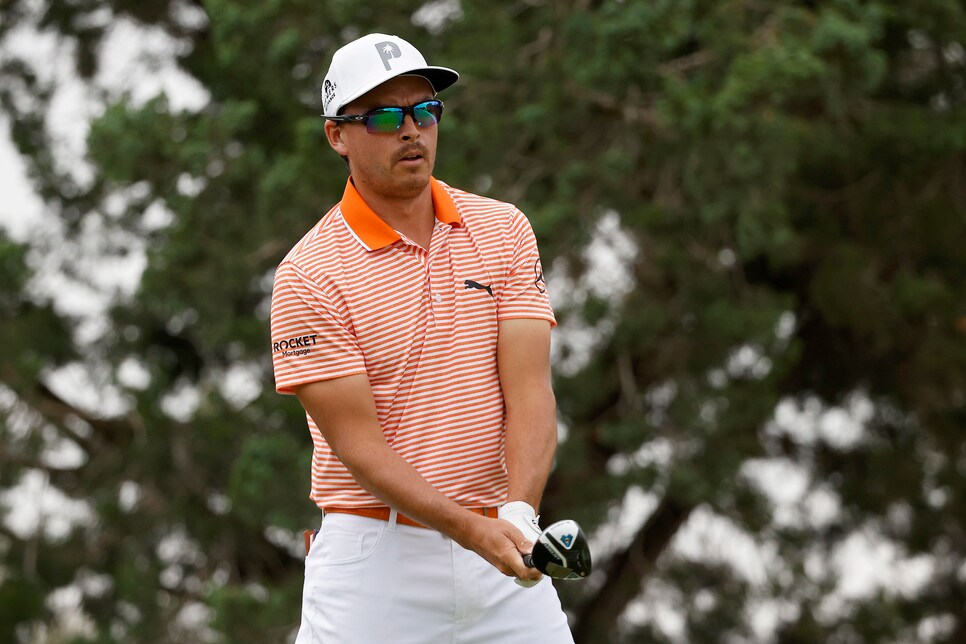 Photo By: Mike Mulholland
Quail Hollow will host yet another elevated event on the PGA Tour, meaning once again the field will be stacked with the world's best players (yes, minus Jon Rahm and Scottie Scheffler). Quail Hollow should be a familiar championship venue for most, having hosted last year's Presidents Cup and the 2017 PGA Championship, in addition to this annual tour stop. The Charlotte layout presents one of the toughest ball-striking tests of the year as a 7,538-yard, par-71. Those who drive it well will be rewarded.
Max Homa is the defending champion, but last year's Wells Fargo Championship was held at TPC Potomac with the international team matches being held in Charlotte. Homa did find victory at Quail Hollow in 2019.
Here are the players who have my interest—and those who certainly don't—this week at the 2023 Wells Fargo Championship.
Golfers I'm Definitely Playing
Rory McIlroy ($11,100 DraftKings | $12,100 FanDuel)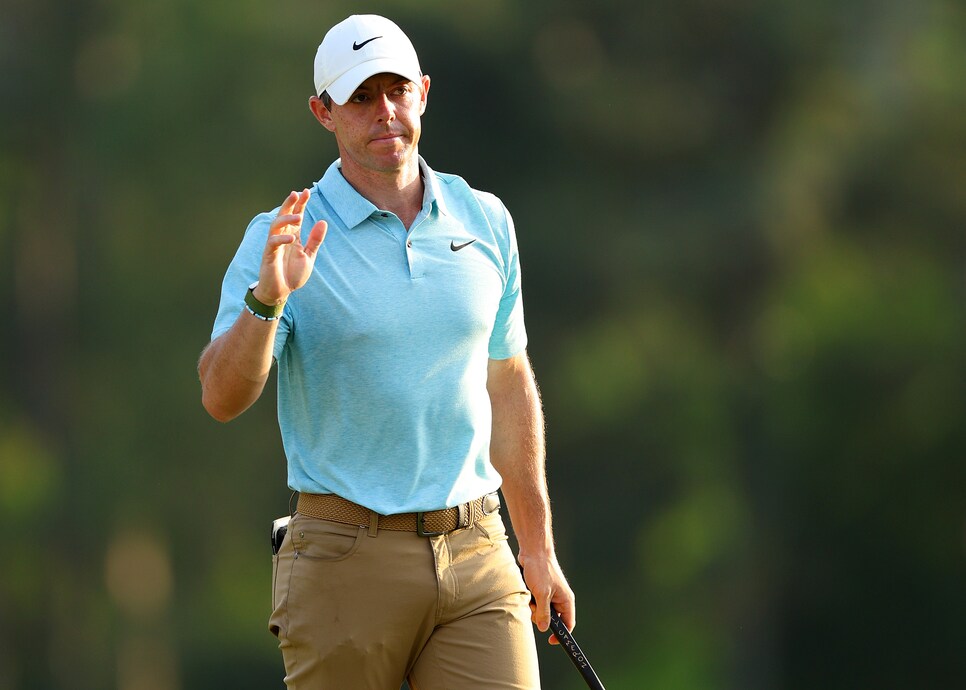 We haven't seen McIlroy since his missed cut at the Masters, but there is no better place for him to return than here at Quail Hollow. He has dominated in Charlotte, gaining 2.86 strokes per round in 38 rounds. That's his best rate at any course, and the third-best rate of any golfer at any course since 2008. The only two player/course combinations that have been better – Tiger Woods at Bay Hill and Patrick Cantlay at TPC Summerlin.
Jordan Spieth ($9,600 DraftKings | $11,600 FanDuel)
Sure, Spieth will spray it off the tee, but Quail Hollow's rough isn't nearly as penal as some of the other demanding driving courses on tour. That's the only flaw for Spieth who has been scorching with his approach play—gaining 0.96 strokes per round over his past 32 rounds, the third-best mark in the field.
Rickie Fowler ($8,800 DraftKings | $10,100 FanDuel)
Fowler's magnificent year continues as he's now in the midst of 10 straight cuts made while earning seven top-25 finishes during that stretch. Over his past 36 rounds, he's gained 1.39 strokes per round, per the RickRunGood.com golf database. That's equal to Collin Morikawa in the same stretch (!). Now he heads back to Quail Hollow, where he has gained 1.79 strokes to the field in 33 career rounds—the second-best mark in the field, which includes his win in 2012.
Hayden Buckley ($7,400 DraftKings | $8,500 FanDuel)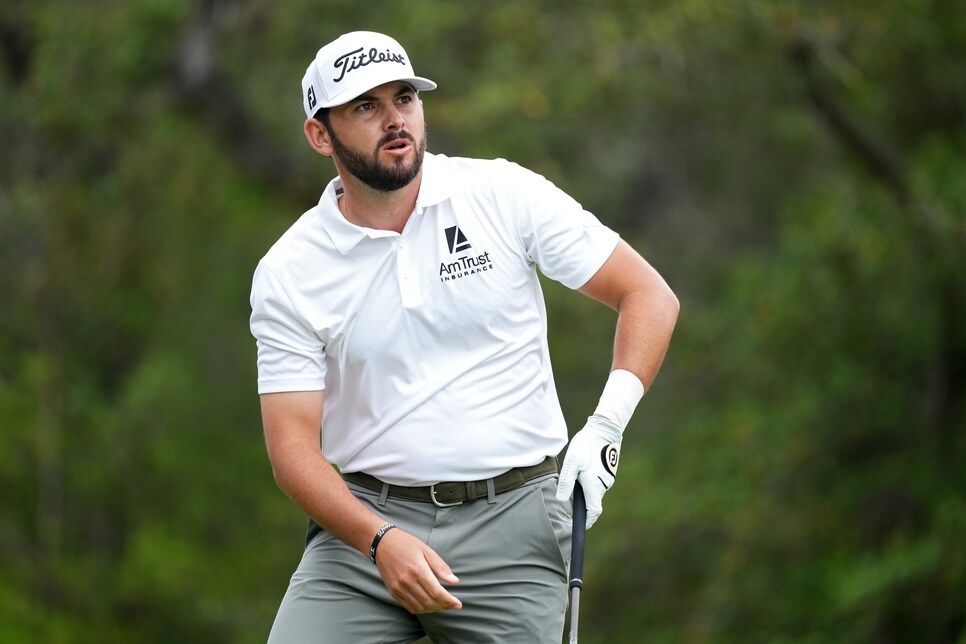 Quail Hollow will demand elite off-the-tee play, and it will reward strong approach play. That's great news for Buckley, who is one of the best ball-strikers on tour. He broke out of a mini-slump with a T-10 at the Valero Texas Open and followed it up with a T-5 at the RBC Heritage. On paper, this should be one of the best courses on the schedule for him.
Dylan Wu ($6,700 DraftKings | $7,900 FanDuel)
Wu has made eight straight cuts in individual events and is coming off a T-15 at the Mexico Open, where he gained 6.18 strokes ball-striking. That's the fourth time in his past seven measured events that he's gained over four strokes in the ball-striking categories. He's proving to be a talented player who is finding his stride on tour.
Patrick Cantlay ($10,500 DraftKings | $11,900 FanDuel)
In the past 36 rounds, no one has gained more strokes than Patrick Cantlay—and he's doing it in the best way possible. Cantlay has piled up 2.11 strokes per round with 1.77 of them coming via the ball-striking categories. This has turned into seven straight top-20 finishes with five top 10s. He has caught heat since the Masters for his perceived slow-play, but don't let the negative perception call you off.
Viktor Hovland ($9,200 DraftKings | $10,600 FanDuel)
Hovland is trending in the right direction and has been knocking on the door all year long. He's gained strokes ball-striking in 14 straight events but has gained a total of 42.54 strokes in his last six events alone. He finished T-3 at The Players, T-10 at Bay Hill and T-7 at Augusta National. He played this event once, in 2021—when he finished T-3.
Cameron Young ($8,700 DraftKings | $10,900 FanDuel)
Young is one of the most talented drivers on tour, and he has flexed those muscles lately. He's gained 9.08 strokes off-the-tee in his past eight rounds alone, and he has gained strokes to the field in each of his last six events—all designated events. He has three top-10 finishes during that run and the early returns with new caddie Paul Tesori, longtime caddie for Quail Holllow member Webb Simpson, seem to be positive.
Taylor Pendrith ($7,000 DraftKings | $8,100 FanDuel)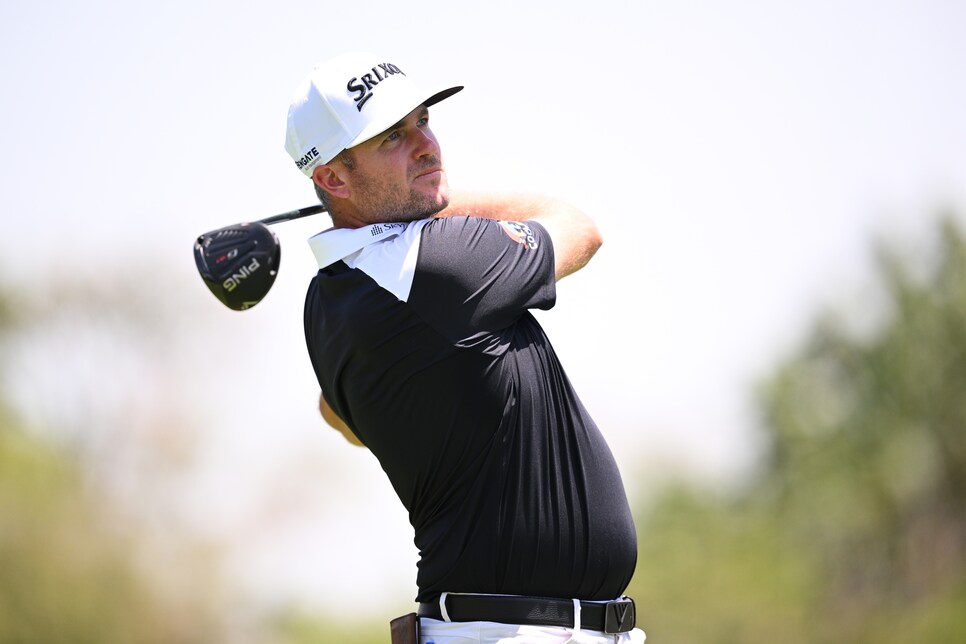 Pendrith looks like he could be rounding into form right now. Following a T-13 at the team event in New Orleans, he finished T-30 last week at Vidanta Vallarta—a course that rewards his distance off the tee. Quail Hollow should allow Pendrith to separate himself from the field on the tee shot.
Will Gordon ($6,900 DraftKings | $8,000 FanDuel)
Gordon finished T-24 last week, his best finish of 2023. He was dynamite off the tee, gaining 4.08 strokes and he added another 2.52 with his putter. That could be a launching pad for him as he heads to Quail Hollow, which should magnify his strengths.
Xander Schauffele ($10,700 DraftKings | $11,400 FanDuel)
Schauffele is stuck at an awkward price where many could opt to pay just a bit more for Rory McIlroy or take the savings by rostering Tony Finau or Patrick Cantlay. The usually well-rounded Schauffele has struggled with his driver this year, losing about 0.33 strokes per round to his own 100-round baseline. These are small concerns but concerns nonetheless at this price point.
Max Homa ($9,400 DraftKings | $10,800 FanDuel)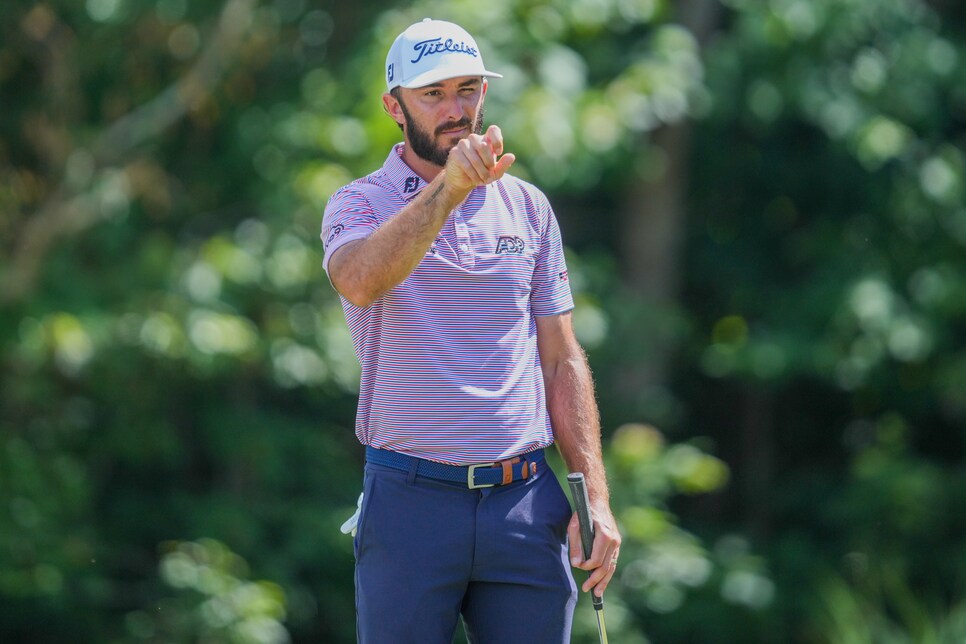 Homa will receive an additional bump of DFS players who believe he has won at Quail Hollow twice. In reality, he's won this event twice—once at Quail Hollow and once at TPC Potomac. That's not taking anything away from him, but the tournament history will confuse some people. Homa's game hasn't been sharp since the Match Play, where he lost 7.5 strokes from tee-to-green. He then struggled off the tee at the Masters en route to a T-43 and missed the cut at each of his past two events.
Tom Kim ($8,400 DraftKings | $10,000 FanDuel)
Of all the courses on the PGA Tour schedule, this might be one of the worst for Kim. It's a massive course that will reward distance, something that he notably struggles with. Combine that with recent approach woes, and it's hard to find a path for Kim to contend here, though he does have Fowler's former caddie, Joe Skovron, on the bag.
Matt Kuchar ($7,900 DraftKings | $9,700 FanDuel)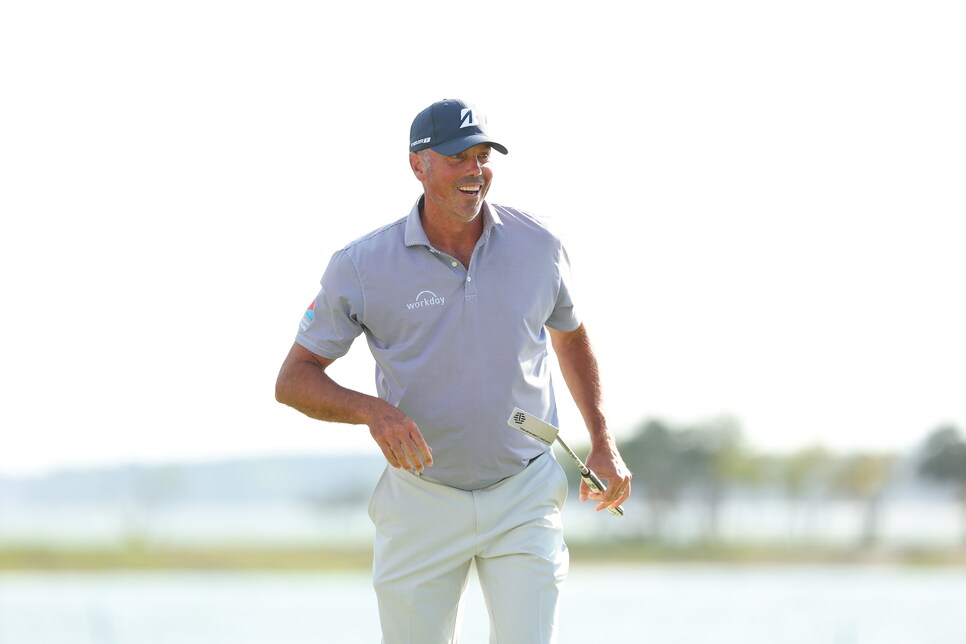 Speaking of bad fits, there's probably a reason why Kuchar has played this event only once in the past 12 years (T-49 in 2022), which was notably at TPC Potomac. He probably doesn't think Quail Hollow magnifies his strengths, and I would agree with that thought process. He's going to be at a massive distance disadvantage this week, and he'll need to lean on his elite short game to make noise.
Seamus Power ($7,100 DraftKings | $8,900 FanDuel)
Power's season is on the verge of going off the rails. His past five starts have produced only one made cut—a 72nd-place finish at Bay Hill. He's losing strokes off the tee and on approach regularly, and he isn't getting much help from the rest of his game.