The Loop
Weekend Tip: Don't sole the club at address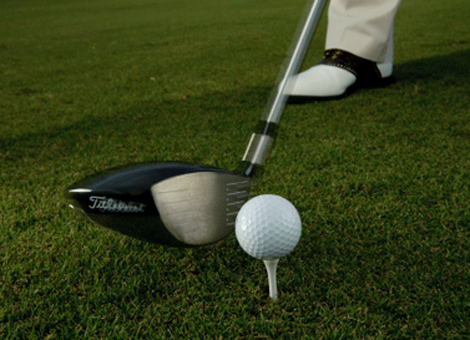 When I watch a PGA Tour event, Champions Tour event or LPGA Tour event, I'm often struck by how many players hover the club at address. They do not rest it on the ground before starting their takeaway. To name a few players: Bubba Watson (click on the link here), Dustin Johnson, Jason Day, Matt Kuchar, Steve Stricker, Davis Love III, Jay Haas, Greg Norman, Yani Tseng, Cristie Kerr. Get the picture? Yet, I rarely see average golfers do this. These tour players all hover the club when the ball is teed, but a number also use the same technique on pitches and even putts. You should try it, too, especially if you feel you have difficulty bringing the club back, or would like to smooth out your takeaway, or have trouble making solid contact on pitches from tight lies.
In the April issue of Golf Digest (on sale this weekend and currently available on the iPad and Kindle Fire), Jack Nicklaus talks in detail about why he rarely soled the club at address. "I often would sole it lightly, but there were times when I didn't ground it at all, mostly with an iron or fairway wood when I thought it might cause the ball to move," he says. "Or with my putter on windy days. You never want the ball to change position while addressing it--golf is hard enough without incurring penalty strokes."
Nicklaus says with the driver, he would sole the club lightly and then "un-weight" it. Why? "When I felt the club resting on the ground, my grip and arms were too relaxed. By un-weighting the club--hovering it off the ground--I had to firm up my grip pressure just enough. Once I did that, everything seemed ready, and my hand and arm pressure felt uniform. I was then able to take the club back smoothly without fear of stubbing the club in the grass behind the ball."
If these great players and teachers all advocate hovering the club at address, you should at least give it a try. Good luck with your game this weekend, and remember to follow me on Twitter @RogerSchiffman.
](http://www.golfdigest.com/golf-instruction/mental-game/flick_gd0704)