The Loop
Weekend Starter: When will Tiger Woods make his return to pro golf?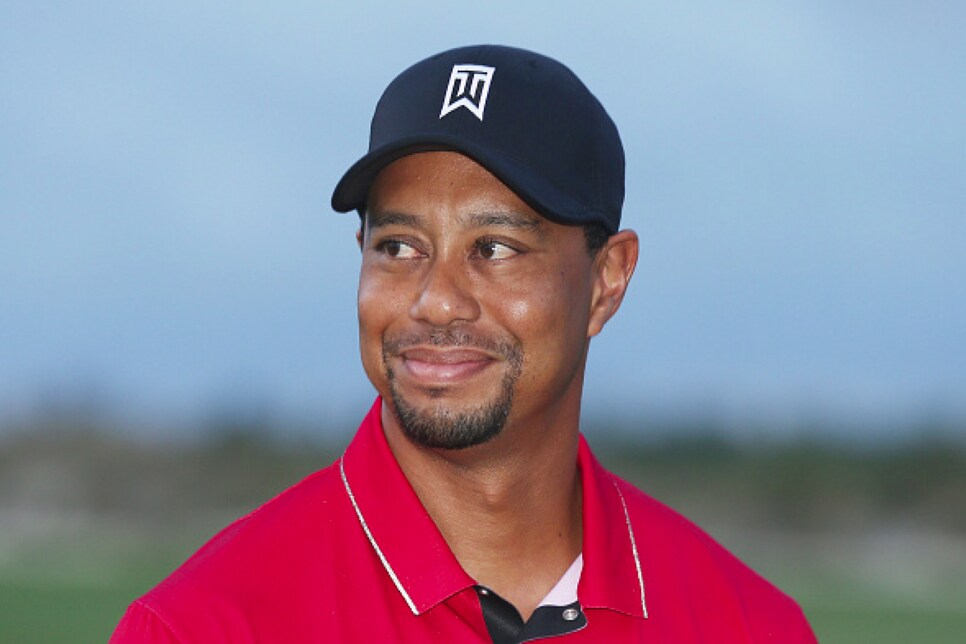 Well, that whole surprise video was fun. But like watching "scenes from the next episode" of your favorite TV show, after it's over, you're left wanting more. In other words, it was great to see Tiger Woods hit a shot inside on a simulator, but when will we see him hitting shots inside the ropes again?
Lost amid Brandel Chamblee's harsh criticism of Woods' swing, was this logical thought on when he thinks Woods will return: "He's been down the road of coming back many, many times since 2010. . . . I do believe that we're going to see him, when he does come back, he'll be as prepared as he's ever been post surgery."
Chamblee hints he thinks Woods still might take the whole year off rather than risk rushing back too soon. But this video -- and a subsequent report that he's hitting more than 9-irons -- has him and everyone else confused. About the only thing we do know is the 14-time major champ is all about this year's Ryder Cup, even if he's just going to be riding around in a cart. What do you think? When and where will he make his latest comeback? Woods' short cameos have ignited the debate, but he's left us all with quite the cliffhanger. Here's what else has us talking on the course this weekend.
1. The Honda Classic: Woods isn't in the field, but 11 of the top-20 players in the world are. If you can stand hearing the phrase "Bear Trap" on a continual loop, you're in for a treat. Nothing provides late-tournament drama like a whole bunch of water hazards.
2. The Oscars: With all due respect to the Golf Writers Association of America, the biggest awards show of the year is Sunday night in L.A. Will the movies that deserve Oscars win? You know, the couple movies nominated that you bothered to see? Of course, everyone will be watching to see if Leonardo DiCaprio finally gets his long-awaited first Academy Award. He's a shoe-in if the judges like watching people crawl through the wilderness for two hours of an overrated movie. I'll be rooting for Leo -- if only, because he's never won -- but pulling for "The Big Short" to beat "The Revenant" for Best Picture.
3. Stephen Curry We're running out of things to say about the reigning NBA MVP, but this week was his best yet. Curry scored 51 points Thursday night against the Orlando Magic, becoming the first player in NBA history to make 10 2-point field goals and 10 three-pointers in a single game. Speaking of 51, the Golden State Warriors are 51 and 5! Curry also set a record for most consecutive games with at least one three-pointer, and got to play Augusta National(!) on Tuesday. Oh yeah, he also makes a half-court shot on a nightly basis now.