The Loop
Weekend Starter: Should there be more booing at golf tournaments?
Bubba Watson made headlines last week by admitting he was only at the Waste Management Phoenix Open because of his sponsors. The statement didn't go over well for most golf fans, and unfortunately for the two-time Masters champ, TPC Scottsdale is the only PGA Tour venue where booing is regularly heard. Naturally, Bubba heard some himself when he got to the raucous 16h hole in the first round.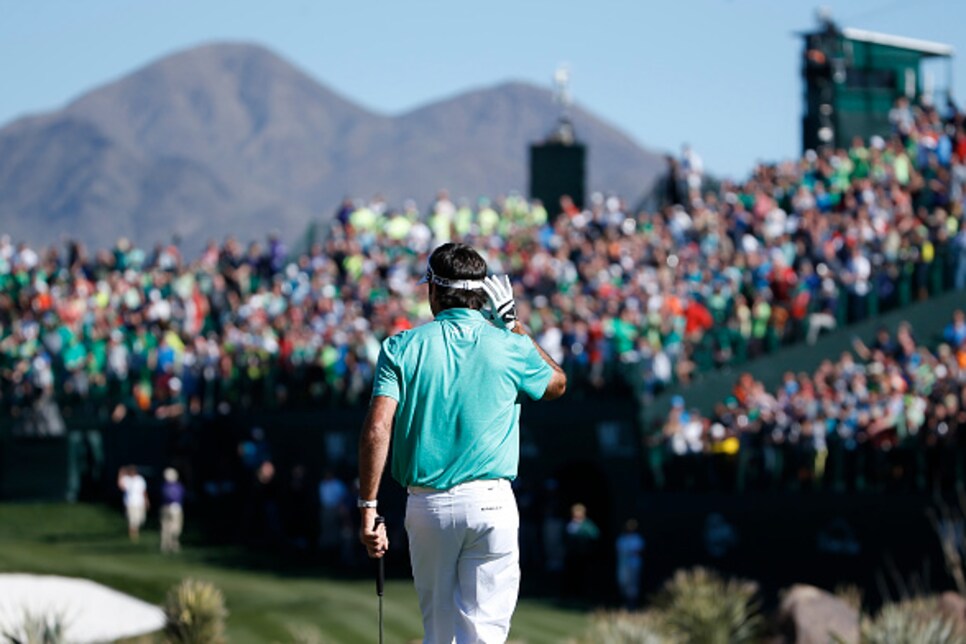 But should booing be allowed in golf? Let's answer that question with another question: Why not?
Golf isn't a team sport where there are clear sides to root for and against, but paying fans still should have the right to cheer when they like something and boo when they don't. Isn't that part of the First Amendment?
There's no reason fans shouldn't be allowed to express their displeasure over something a pro does on (a hideous shank, perhaps) or off (Bubba's presser) the course. And tour pros can handle a little booing when they deserve it. Take Bubba, for example, who answered by birdieing the hole. These guys are good -- and they're big boys. But before the booing revolution comes, here's what else has us talking on the course this weekend:
1. Cam Newton: Speaking of athletes worth booing, the Carolina Panthers QB didn't do himself any favors when he defended his choice to abruptly walk out of his post-Super Bowl press conference. "You show me a good loser and I'll show you a loser," he said. Hmm. So does that make Jordan Spieth a loser, Cam?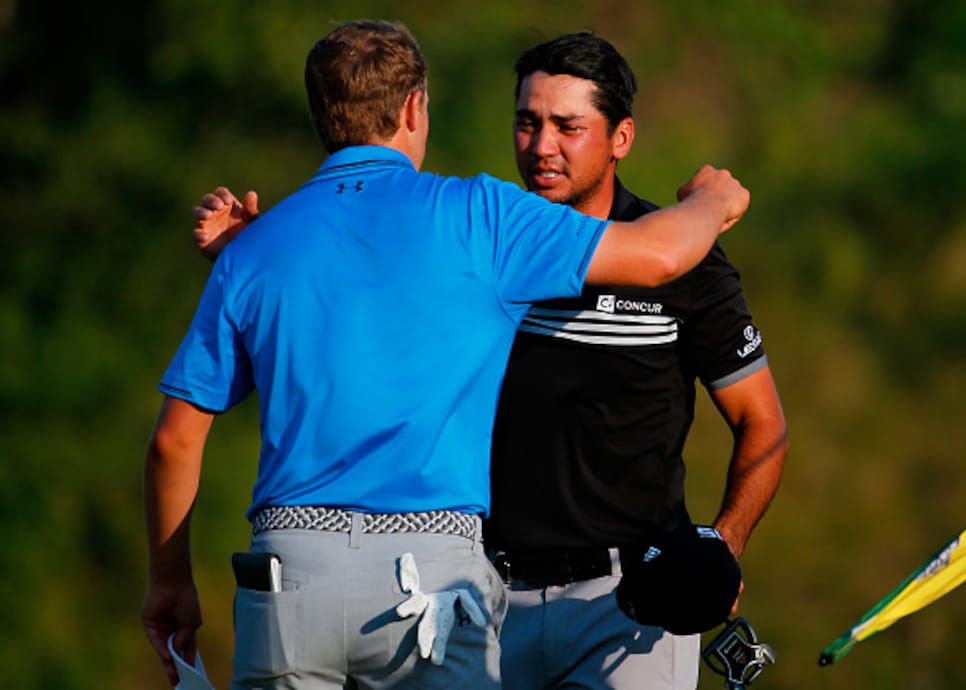 Didn't think so. Also, a guy who likes to be compared to Superman admitted he didn't dive for a loose ball late in the biggest game of his life because he didn't want to risk injury? BOOOOOOOOO.
2. AT&T Pebble Beach Pro-Am: Speaking of Spieth, he'll be in action this week along with a bunch of other star golfers and star everythings. The inclusion of celebrities makes this a fun event each year (the setting, doesn't hurt, either). From the chance of seeing Justin Timberlake give an impromptu performance on a tee box, to mocking Chris Berman's swing, to Bill Murray being Bill Murray, there's always reason to watch.
3. Gravitational waves: A stunning discovery became Thursday's biggest headline and I (unsuccessfully) tried my damnedest to make sense of it. Here's the bottom line. Something called gravitational waves exist, proving a theory Albert Einstein had more than 100 years ago. No jokes, that's amazing.
4. Yeezy Season 3: While we're on the subject of things I don't understand, Kanye West, in addition to the release of a new album, unveiled his latest clothing line amid a ton of hoopla. This is what the line looks like: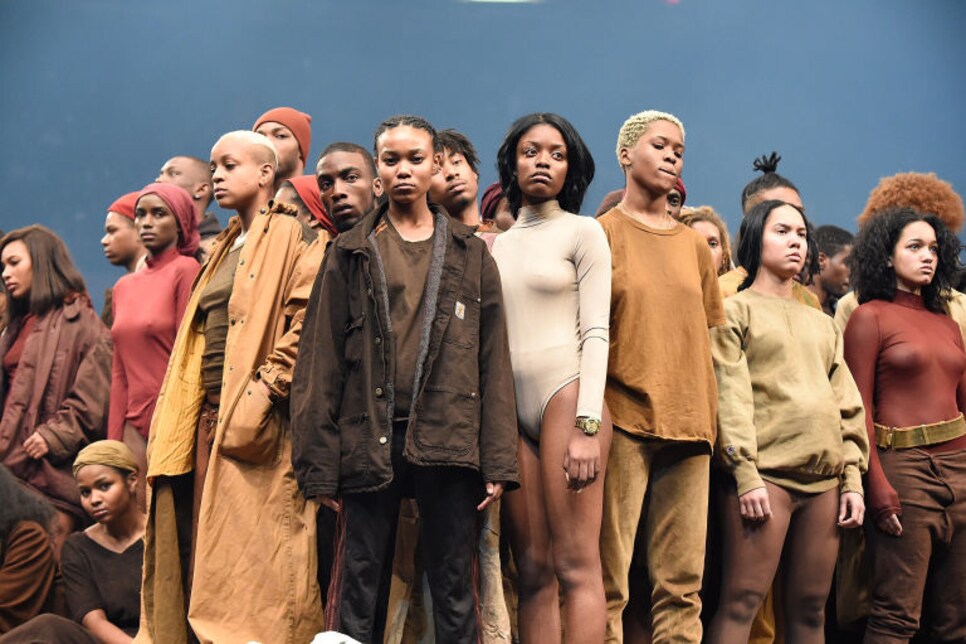 Is it Kanye West or Kmart West?
5. Valentine's Day: Just a reminder in case you forgot all about it! And here are some last-minute gift ideas! Well, if your significant other is into golf. If not? Don't worry, you've got until Sunday to figure something out.