News
Web.com Tour pro sets lofty (and random) goals at start of season, winds up achieving them thanks to. . . Stephen Curry?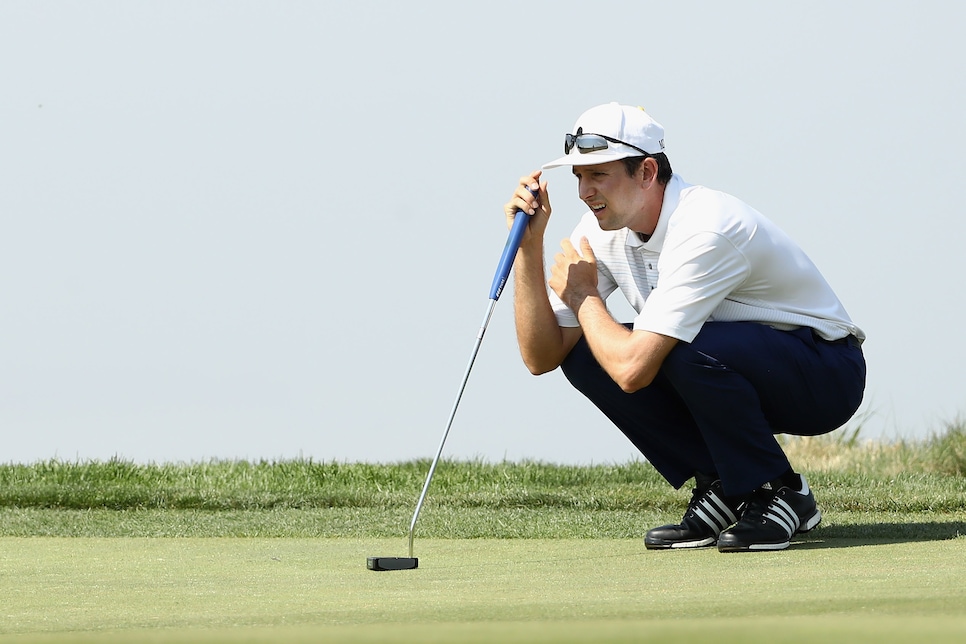 After capturing the 2017 FedEx Cup, Justin Thomas impressed everyone by showing off a long list of goals he'd set for himself at the start of the season, one that he came incredibly close to completing. But it's a Web.com Tour player this year who has achieved exactly what he set out to do. Martin Trainer's 2018 to-do list isn't nearly as extensive as JT's, but it's just as aspirational — and way more random.
Thanks to Golf Channel's Will Gray for unearthing this gem from April. It was then when Martin Trainer tweeted out this pair of goals:
While we assume he was joking about his priority rankings, we're happy to report Trainer can now check off both accomplishments after he played with Stephen Curry at the Web.com Tour's Ellie Mae Classic on Thursday. We just hope he didn't give the NBA star too many strokes if they had a side match during the first round. Trainer only topped Curry's news-grabbing 71 by two shots.
As for priority No. 2, Trainer wrapped that up with a win at the Price Cutter Charity Championship last month. The USC grad's second victory of the season has him currently at No. 4 on the Web.com Tour's money list deep into the season, and the top 25 will earn their PGA Tour cards for next season. Pretty good for a guy who had only made one cut in seven Web.com Tour starts entering the year.
Ahead of his big pairing with Curry, the future PGA Tour member had some pretty specific questions to ask the guy he calls his "favorite player."
Like with his lofty goals, we hope Trainer shares some of those answers.