News
Webb Simpson withdraws from RSM Classic to be with his dad in 'his last days'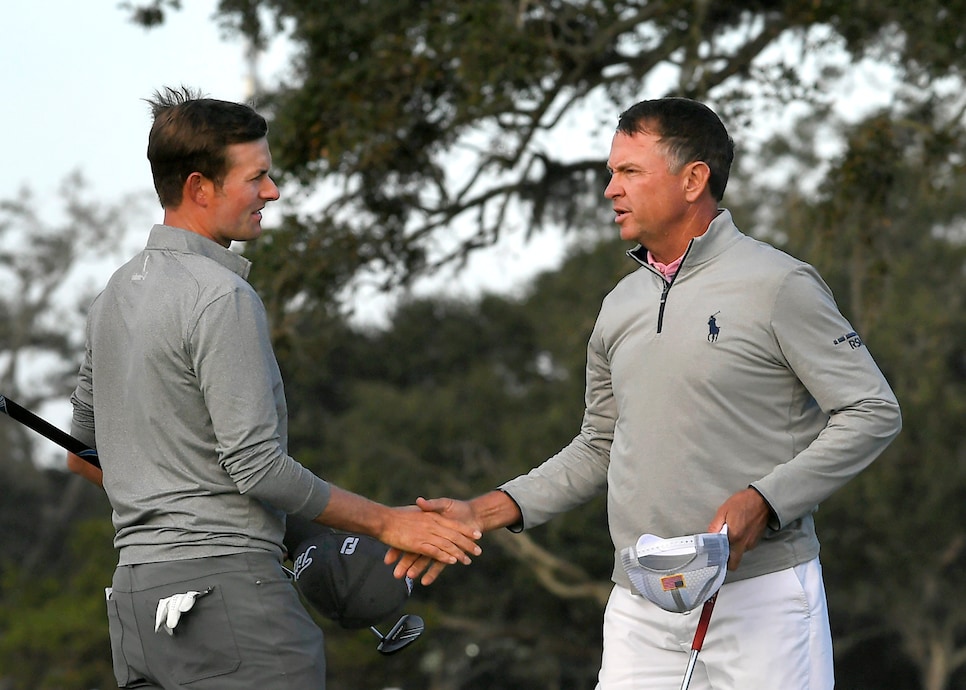 Webb Simpson withdrew before the third round of the RSM Classic on Saturday morning. On Saturday afternoon, the four-time PGA Tour winner shared the heartbreaking reason.
Simpson was seven under and in a tie for 12th place entering the third round of the PGA Tour's final official event of 2017. Simpson entered the week with top-20 finishes in his first two starts of the season and six of his past seven starts overall.
"My father played a huge role in my golf game, he was my biggest influence from day one," Simpson told PGATour.com earlier this year when asked about his dad, Sam. "I learned so much from my dad about integrity, the rules, character, even course strategy. Still to this day when I'm playing in a PGA Tour event, I hear his voice in my head down the stretch."
Our thoughts go out to Simpson and his family.