News
Webb Simpson's trip to Kapalua almost didn't happen after bout with COVID-19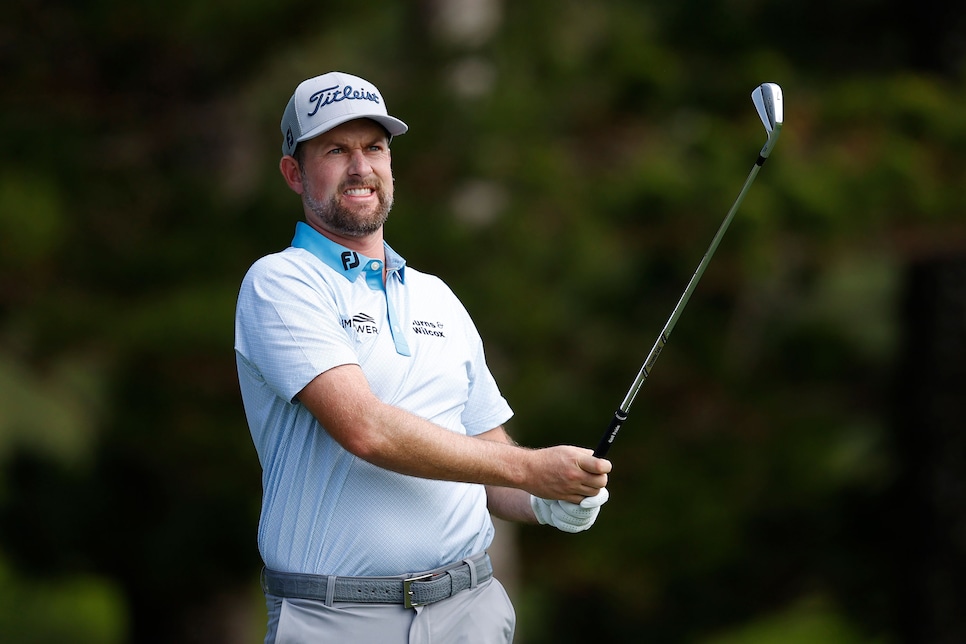 Webb Simpson plays his tee shot on the second hole Thursday during the first round of the 2021 Sentry Tournament of Champions.
Cliff Hawkins
KAPALUA, Hawaii — A few days after Christmas, Webb Simpson got an unwelcome present.
He tested positive for COVID-19.
"My daughter had a cold before Christmas, and when I started feeling, I didn't feel great on the 26th, I thought I probably picked up what she had, but she didn't have COVID, so I figured it was, you know, a cold or a flu or something," he said. "But I continued to get worse and I couldn't test until Monday and tested positive."
So Simpson and his family self-isolated. He experienced mild symptoms including a loss of taste.
Going into quarantine also meant not being able to go to Quail Hollow Club near his home in North Carolina to practice. It also put his status for this week's Sentry Tournament of Champions in jeopardy.
Eventually, though, Simpson's symptoms subsided and he was cleared to fly to Maui. He landed on Wednesday afternoon, just in time to tee off in Thursday's opening round on the Plantation Course, where he opened with a three-under 69 that included six birdies and left him five strokes off the lead.
Not that he was complaining.
"I'm happy," Simpson said. "I felt like I left a few out there, burned a few edges on putts, made a few bogeys from middle of the fairway. But everything that I've been through and flying all day yesterday from the east coast I'm super happy with three under."
It was also his second time dealing with coronavirus.
In June, just days after winning the RBC Heritage, Simpson withdrew from the Travelers Championship for precautionary reasons after one of his daughters had tested positive for the virus. However Simpson believes that her result was a false positive after doctors told him that "some 10 percent" of the rapid tests like the one his daughter took produce a false positive.
That wasn't the case for Simpson's result, however.
"We have five kids, they want to see their friends, we want to see our friends," he said. "For our age group, our health background, the chances of us going through it pretty well are good. So we started seeing more people. Certainly we weren't, you know, seeing a lot of people, but have a couple over for dinner. We just got to the point where like we got to live our life while we're being smart. But even through the holidays we were careful.
"I figured with the numbers going up the way they were, we were going to get it at some point. And the most important thing is obviously those in my life who are older who are more susceptible and taking the coronavirus … having a bad run with it. But thankfully now I'm not really contagious I guess for a while."