News
Webb Simpson explains decision to skip second round of FedEx Cup Playoffs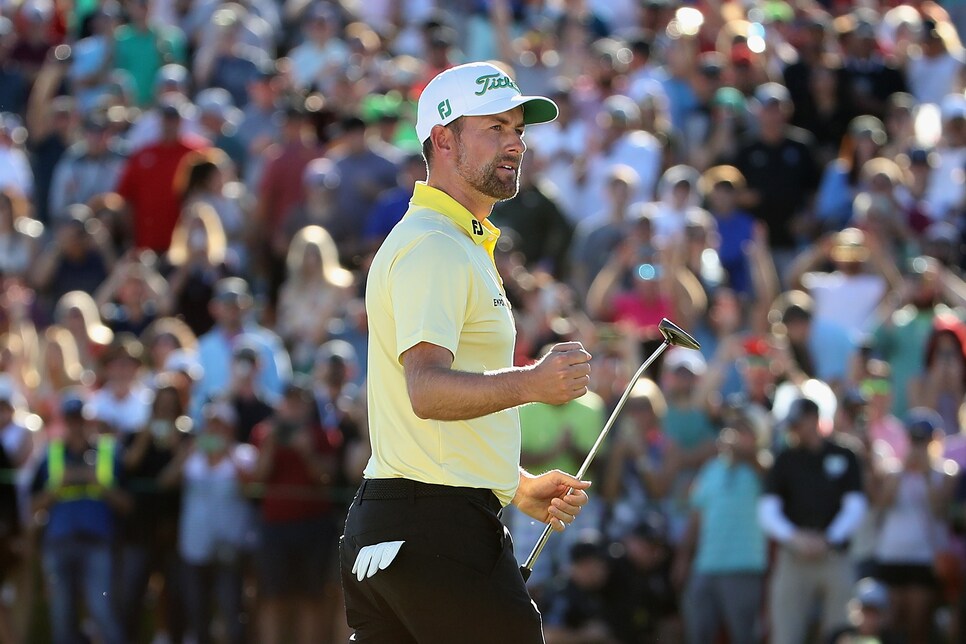 Webb Simpson is enjoying a career season, boasting two wins, a runner-up and two third-place finishes along with a PGA Tour-best 68.87 scoring average. A win at this week's Tour Championship, thus bestowing the FedEx Cup, could equate to Player of the Year honors. Which is what made Simpson's decision last week somewhat curious.
Entering the tour's second round of the postseason third in the FedEx Cup standings, the 2012 U.S. Open champ withdrew from the no-cut BMW Championship, his management citing Simpson's need for rest as the reason for the WD. His spot in the season-finale at East Lake was well-secured, but, with the Tour Championship moving to a new scoring system in 2019—staggered off the FedEx Cup standings, the No. 1 seed begins the first round at East Lake 10 under, the No. 2 seed at 8 under, No. 3 seed at seven under, etc.—Simpson's move could have put him at disadvantage for this week's proceedings in Atlanta.
Ultimately Simpson only dropped one spot down the standings, meaning he'll start Friday's first round four strokes behind Dustin Johnson. Speaking to the media Thursday at East Lake, Simpson explained when he opted for the off-week.
"It's a hard decision; last week Monday and Tuesday was very difficult for me because I was very tired," Simpson said. "I played four in a row, knowing I'm coming to East Lake, knowing that the U.S. Open is coming up. So we're kind of dealing with that as players all year of when to rest, when to play."
Simpson said the move was especially tough since he was coming off a T-3 at the Wyndham Championship and a T-6 at the Northern Trust. He reiterated he was feeling exhausted, and expressed a want to be home with his daughter after she had her tonsils removed.
However, Simpson said added a new approach to the game—one that's clearly paid dividends in 2020—has left him more drained after events than in years past, forcing him to recalibrate his schedule.
"I think I'm putting in a lot more kind of mental energy into each tournament week now than I used to, and so I'm coming off of playing a little more tired mentally than I used to," Simpson said. "I'm working out. I'm in a better physical shape than I have been. But like I said, with that extra mental work each day I see the value of rest. My sports psychologist has really tried to get me to take more time off when I'm home. So maybe I used to take two days off on an off week from golf; now I'm taking four or five."
Simpson is making his eighth career Tour Championship start, owning three top-five finishes in those appearances. He tees off Friday at 2:10 p.m. with Justin Thomas.