The Loop
A fitting Father's Day winner, a sad Anthony Kim birthday and Bryson DeChambeau's diet and latest training aid cause a stir
Welcome to another edition of The Grind where we had mixed feelings about the U.S. Open not happening last week. On one hand, it was impossible not to see the irony of the absolutely perfect weather New York got for once during the third week of June, and it would have been nice having a short commute to Winged Foot. On the other, it was also nice having a Father's Day in which I could actually, you know, be a father. And get pampered with a delicious breakfast sandwich and these scrumptious cookies I'd never seen before: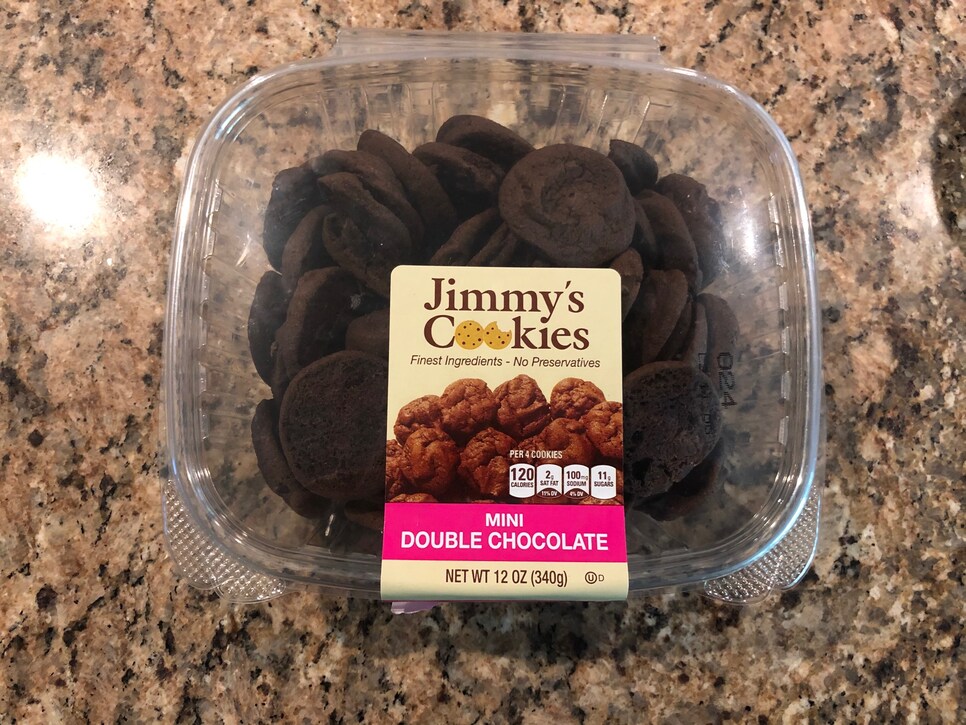 Kudos to whoever "Jimmy" is, because those are good cookies. And the U.S. Open can wait a couple more months this year. Anyway, here's what else has us talking following a busy week in golf.
Webb Simpson: How about this father of five(!) winning on Father's Day for the second time? As a father of one 2-year-old, I know how much of a handful she is. So an actual handful of kids? A tip of the cap to Webb and his wife, Dowd.
Of course, the RBC Heritage title isn't quite as prestigious as the U.S. Open trophy he won in 2012, but the fact Simpson has won both the ultimate grinder's event as well as a total shootout shows how complete of a golfer he has become. And the putting. My word. It might be time for me to embrace bracing a long putter up against my arm and going to the claw grip. What a lethal combination that has become for Simpson. Speaking of lethal combos, how about Webb's Wake black and gold with the Heritage plaid?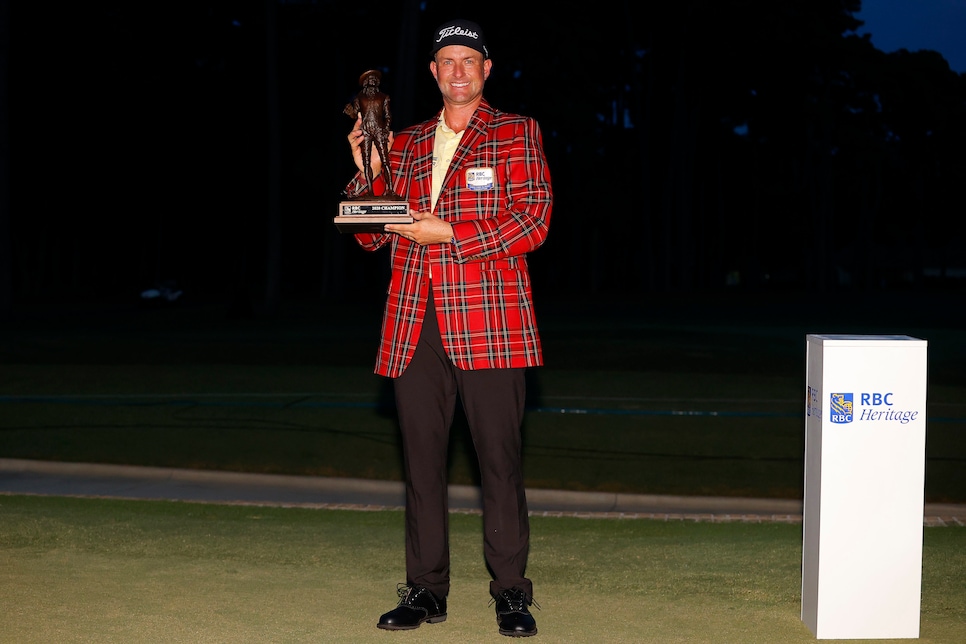 Also, a huge shout-out to my fellow Wake Forest Demon Deacon for winning me $300 on a 30-to-1 bet! That should cover my next trip to Costco. Should.
Chris Kirk: The first alternate at Hilton Head decided to try his luck on the Korn Ferry Tour instead. Good choice. The four-time PGA Tour winner won for the third time on the KFT and for the first time on the developmental circuit in nearly a decade. It's also Kirk's first win anywhere since taking a leave of absence from golf to seek treatment for alcohol and depression issues last year. It's good to see the former Presidents Cupper doing so well again.
So Yeon Ryu: The two-time major champ made news for a major gesture of goodwill following her latest victory at the Korean Women's Open. Ryu donated her entire first-place check ($206,000) to COVID-19 relief efforts. Ryu also donated her second-place check of $70,000 from the Vic Open in February to the Australian Bushfire Relief.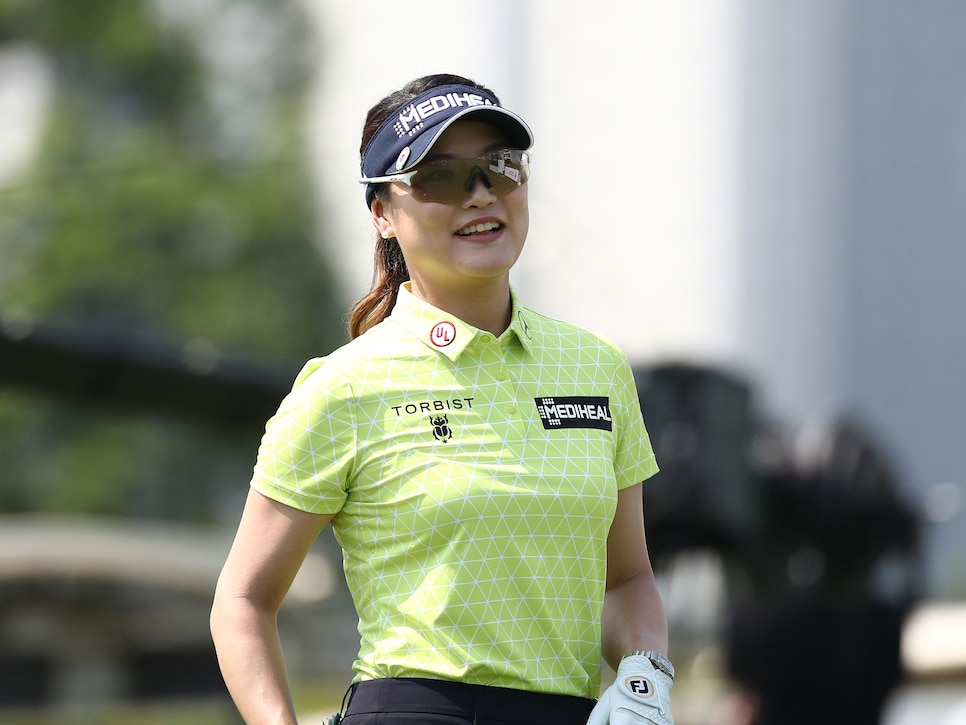 We know who we're rooting for when the LPGA season resumes.
Of course, Bryson being Bryson, it's a bit more complicated than that and he tries to maintain a 2-to-1 carb-to-protein ratio. Still, it sounds like he can eat a lot of Jimmy's Cookies.
A positive COVID test: Nick Watney will be the answer to the trivia question "Who was the first known PGA Tour pro to test positive for COVID-19?" I say first, because he likely won't be the last. On the bright side, after withdrawing from the RBC Heritage before the second round, 11 people who had come in contact with him tested negative. That included Sergio Garcia, who offered this, um, interesting quote: "I felt terrible for Nick because he's probably one of the nicest guys on tour. Unfortunately, it had to happen to him. So there's a lot of other people that probably deserved it a lot more than him, and he's the one that got it." Hmm … In any event, this should serve as an important reminder for everyone on tour—no matter how nice—to remain extra careful.
This stupid golf ranking: First of all, it's impossible to rank sports based on their difficulty. But putting golf at No. 51? Behind table tennis, no less?! Sorry, but that's ridiculous.
Anthony Kim's birthday: Anthony Kim turned 35 on Friday, which made me feel incredibly old and sad. It's been more than eight years since Kim last teed it up in a PGA Tour event and it's looking more and more like we'll never see him do that again. In honor of his birthday To cope with his birthday, I made a list of fond AK memories. Enjoy. We miss you, AK. We miss you, every day.
The PGA Tour heads to Connecticut for the Travelers Championship, AKA that tournament that has gotten really good the past few years and now is even better than ever with 20 of the top 25 players in the world teeing it up at TPC River Highlands. Still no Tiger Woods, though. Has anyone told him you can sail a yacht from the Long Island Sound up the Connecticut River and pretty much right to the course?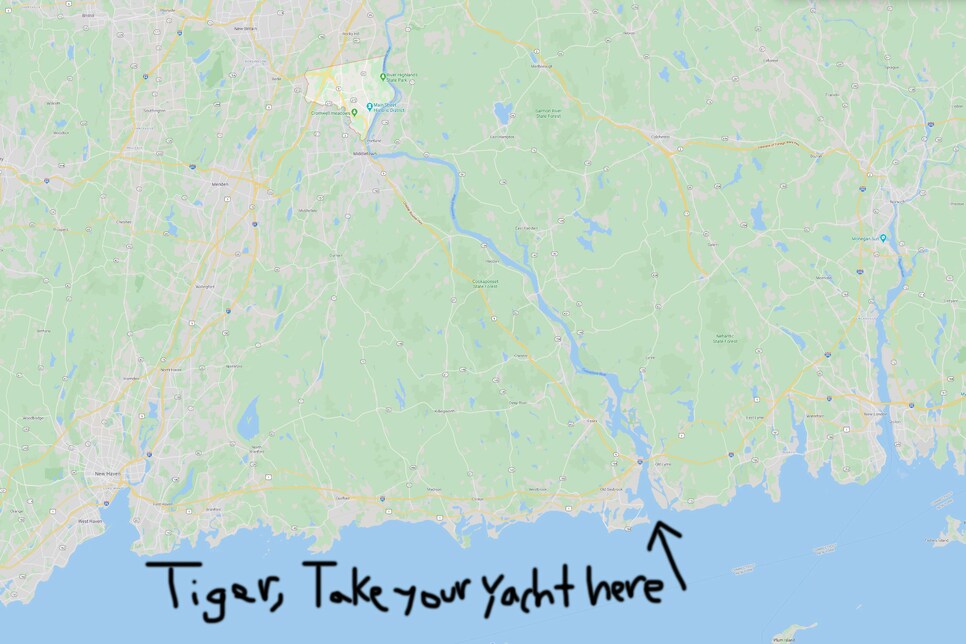 Random tournament fact: Ken Duke won this event in 2013. The same Ken Duke who was out carrying his own bag and trying (unsuccessfully) to earn his way into this year's event through a Monday qualifier.
I know tournaments, particularly invitationals like the Charles Schwab Challenge, have their own rules, but it seems crazy that a recent winner of an event isn't in the field, but Keith Clearwater continues to play Colonial 33 years after he won there. Tough break, Ken.
RANDOM PROP BETS OF THE WEEK
—Jordan Spieth would ever have to try to Monday qualify for the Travelers: 1 MILLION-to-1 odds
—Justin Thomas will win this week: 12-to-1 odds (Co-favorite with Rory McIlroy, meaning McIlroy isn't the outright favorite for the first time since October)
—The N.Y. weather for the September U.S. Open will be worse: LOCK
OK, so it's not really a photo, but it was a screenshot of this video that first caught my attention. Of all the training aides we've ever seen a pro or Kevin Costner's character in Tin Cup use, this takes whatever cake Bryson has been binging on:
You've got to give it to Bryson. He will try anything to get better.
More Bryson. Apparently, the range at Harbour Town couldn't hold him so he had to move back some:
THIS WEEK IN TOUR PRO PUBLIC DISPLAYS OF AFFECTION
Charles Howell III celebrated an anniversary with his wife, Heather, whose maiden name is Myers. No relation to me. I don't think. Anyway, here's the photo:
That's sweet. It also happens to be one year less than another special anniversary Charles celebrated when he crossed the $1 million mark in earnings for a 20th consecutive season. Only Phil Mickelson has had a longer run. Pretty impressive for a guy with "only" three career PGA Tour titles. And Brooks Koepka showed up to watch his younger brother Monday qualify for the Travelers Championship: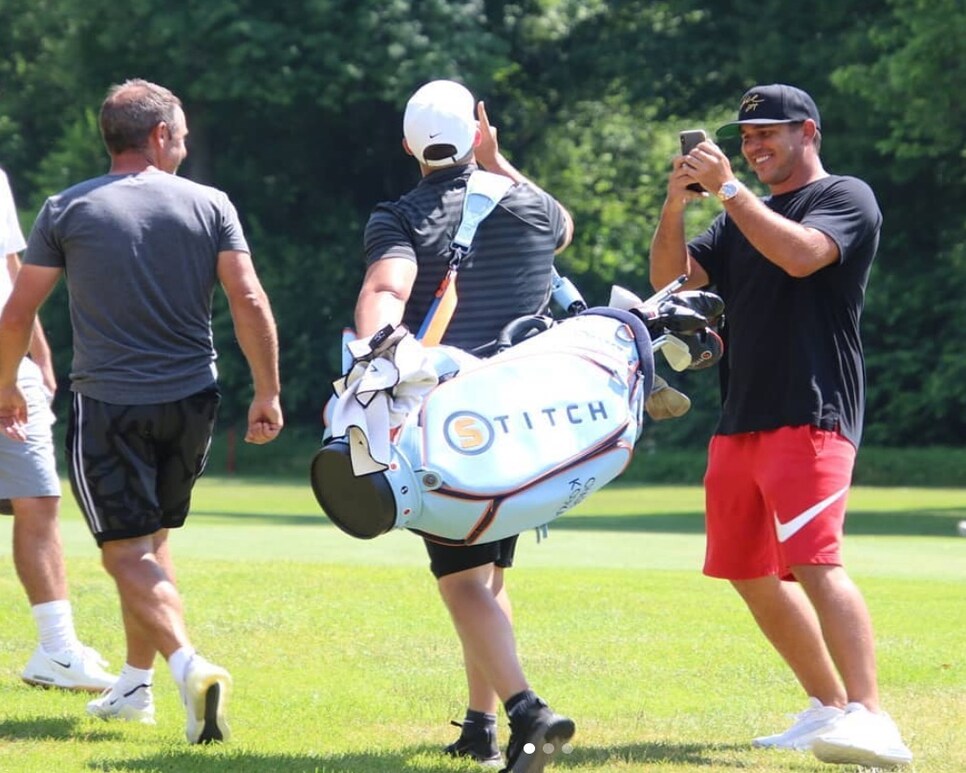 Apparently, that golf course didn't have a dress code.
THIS WEEK IN TOUR PROS ARE JUST LIKE US!
Pro golfer and trick-shot artist Tania Tare revealed those trick shots don't always go so smoothly:
Yep, I could definitely do that.
THIS WEEK IN PHIL BEING PHIL
Leave it to Phil to do something sweet with his dad for Father's Day, but to also get a little jab in there.
"I don't understand why they want us to wear a mic when there's a boom mic that stands 10 feet away from every shot that I hit. If the announcers would just shut up and listen, you could hear every word that we're talking about. I don't understand what the thing is. Half the time the lady's holding a boom mic, and she's listening to everything we're saying all the way down. If they would just shut up, they could hear everything." —Brooks Koepka with a drop-the-mic statement on being mic'd up.
The Ryder Cup reportedly has been postponed to 2021 and as much of a dagger as that is, it just wouldn't have been the same without fans in attendance at Whistling Straits. Besides, the U.S. squad needs all the help it can get. … Speaking of Ryder Cup legends, Nick Faldo joined this week's Golf Digest Podcast to discuss working remotely, his legendary career and his legendary sweater collection. Please have a listen:
Golf fans heard plenty of a mic'd up Adam Hadwin during the RBC Heritage broadcast and it was delightful—especially when he got penalized. "Screw you, but thanks," he jokingly told the rules official. More of this, please! … And finally, I must apologize for being so hard on Martin Kaymer when he wore this "buff" during the 2011 WGC Match Play: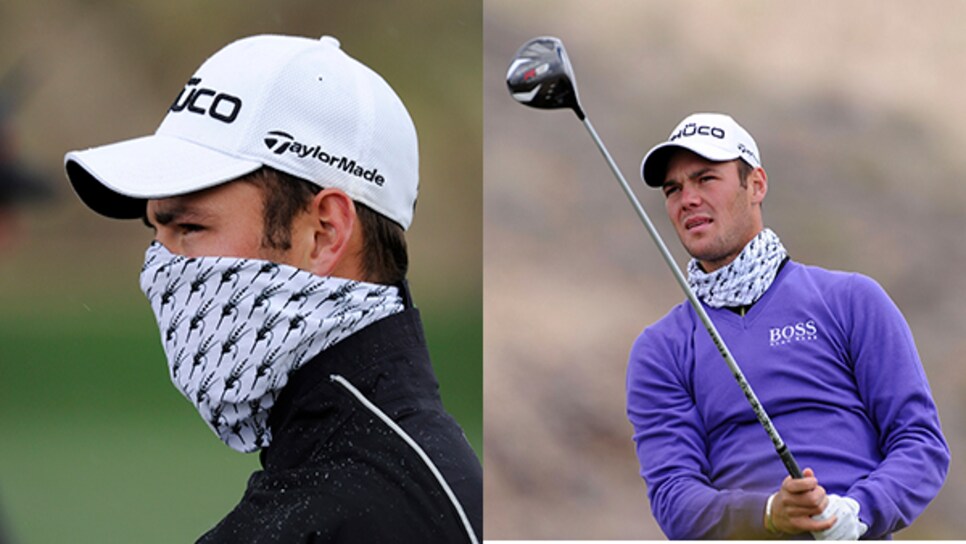 The guy was just (way) ahead of his time.
RANDOM QUESTIONS TO PONDER
Will we see the buff again on the PGA Tour?
Will we see Anthony Kim again on the PGA Tour?
Will Costco start carrying Jimmy's Cookies?