News
Report: This year's Ryder Cup to be postponed until 2021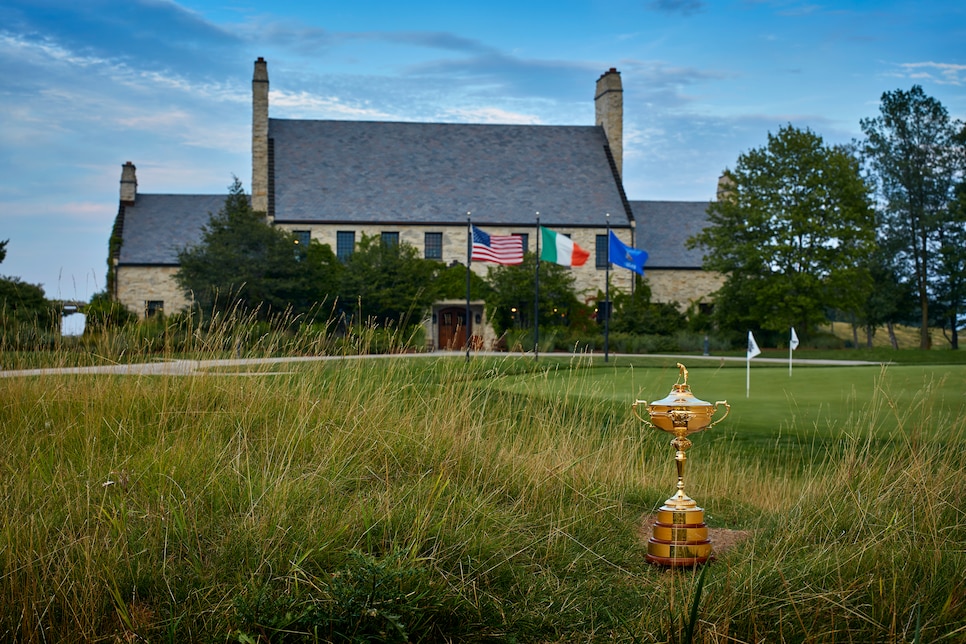 A view of the Ryder Cup Trophy at Whistling Straits Golf Course on October 15, 2018 in Sheboygan, Wisconsin.
Gary Kellner
An announcement that this year's Ryder Cup will be postponed to 2021 is expected next week, according to a report Monday in The Guardian.
A spokesman for the PGA of America had no comment when contacted by Golf Digest, though the organization did not refute the report, as it had regarding a previous story from The Telegraph in March that said the event was expected to be postponed due to the ongoing COVID-19 pandemic.
Currently, the Ryder Cup is scheduled for Sept. 25-27 at Whistling Straits in Wisconsin.
On Monday, the PGA of America did confirm previous reports that this year's PGA Championship, slated for Aug. 3-6 at TPC Harding Park in San Francisco, would be held without spectators.
Holding a Ryder Cup without fans, however is a different proposition. A number of players, including world No. 1 Rory McIlroy and four-time major winner Brooks Koepka, have spoken out against that idea, with McIlroy having said last month he had a "hunch" the event would not take place as scheduled without fans and Koepka later saying he and other players would consider sitting out if it was held without spectators. Both captains, Steve Stricker and Padraig Harrington, have been opposed to playing without fans as well.
The report from the Guardian said that talks between the PGA of America and the European Tour—the two organizations that preside over the exhibition—as well conversations with local government officials in Wisconsin are "close to completion." It also said the Ryder Cup would remain in "odd" years if it is pushed back, which was the case before the 9/11 terrorist attacks in 2001 led to a switch. According to sources, an announcement of the Ryder Cup is likely to come by June 30.
Pushing the Ryder Cup back a year would likely have a domino effect. The Presidents Cup, which is run by the PGA Tour, is currently slated for the fall of 2021 at Quail Hollow, though the story noted that a move of that event to 2022 has yet to be finalized. A change in years would also mean the next Ryder Cup on European soil, currently scheduled for Italy, would not take place until 2023.