News
Weather delays might force tour player to ditch caddie at BMW Championship for…a writer?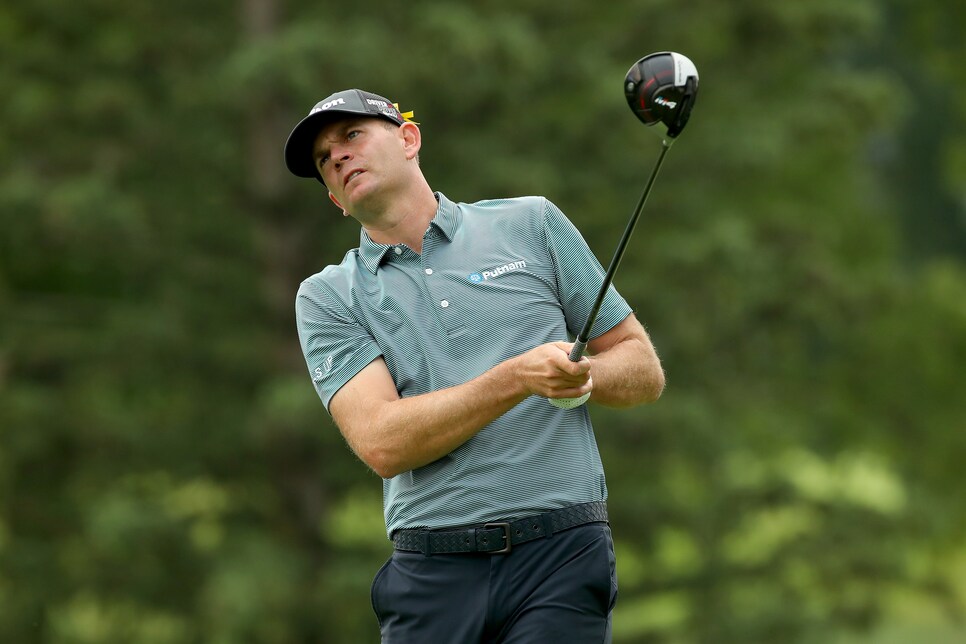 There's no cheering in the press box. But, at least for Monday at the BMW Championship, Jason Sobel gets a pass.
Sobel, a senior writer for the Action Network, revealed on Sunday that he might find himself looping in the final round at Aronimink. As Sobel tells it, he ran into Brendan Steele on Saturday afternoon, and overheard Steele telling his regular caddie, Christian Donald, that he didn't have to stick around if Sunday's round was rained out. Donald had a Monday morning flight scheduled, and Steele—who is 19 shots back of 54-hole leader Justin Rose—figured he could find a short-term replacement on Monday.
The next words I heard were these, also from Steele: "What time do you fly out Monday?"
"Well, um, I'd planned to play golf with some buddies that day, so I didn't book a flight home until 7 p.m."
He gestured toward his oversized red golf bag and replied, "It's yours if you want it."
In theory, the stakes are pretty low. Steele can't advance to the season finale at East Lake, and will start the fourth round T-67 out of 69 in the field. Sobel also knows Monday is a one-time gig. "There's a certain freedom in knowing that I can have either three screwups or 300 screwups—and yes, I'm assuming there will be screwups—and it won't change my job prospects," Sobel writes.
Conversely, the BMW Championship is in Philadelphia, a town not exactly known for showing compassion. ("City of Brotherly Love," indeed.) That Steele will be paired with Phil Mickelson, a player known for drawing a crowd, won't help.
With heavy rain in the forecast, it's likely none of this comes to fruition, sending Sobel back to the great unwashed, also known as the Media Center. But, in the chance golf is played, forgive us in pulling for one of our own inside the ropes on Monday.