ANWA
Masters 2023: Severe weather delays final round of Augusta National Women's Amateur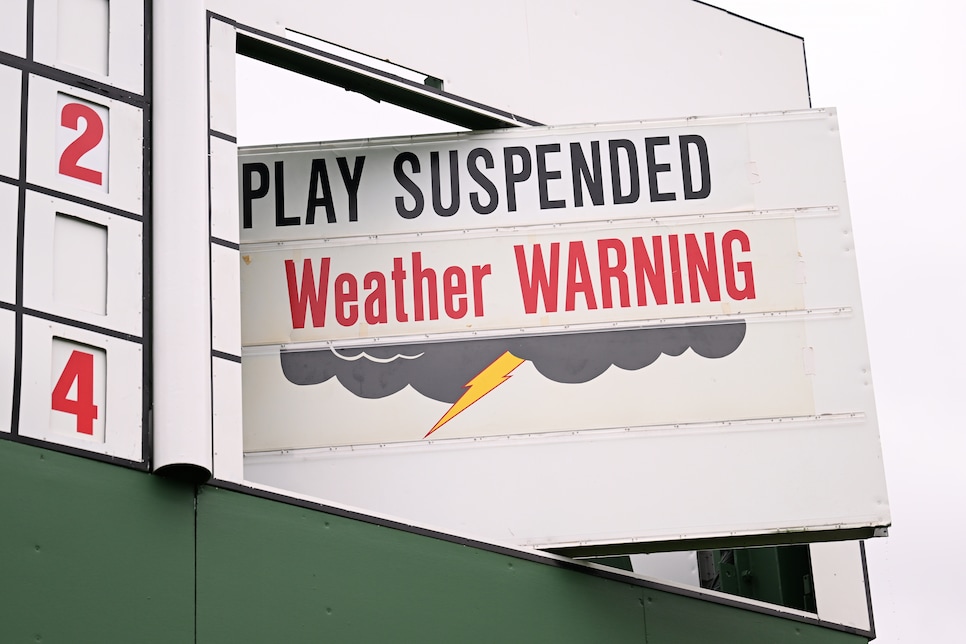 AUGUSTA, Ga. — The final round of the Augusta National Women's Amateur has been delayed due to weather.
The last groups were able to complete seven holes of play before the sirens blew around 10:30 a.m. Saturday morning at Augusta National. All patrons and competitors were evacuated from the course.
Rain began to fall at 11:45 a.m., with forecasts showing thunderstorms rolling into the area around noon. The storms are expected to last for a few hours.
RELATED: The perfectly "average" Masters champ

The delay came at an opportune time for leader Rose Zhang. Beginning the day at 13 under par, Zhang doubled the opening hole and added three bogeys (as well as a birdie) over her first seven holes to see her six-shot lead whittled down to three.
Chasing Zhang is University of Georgia senior Jenny Bae, who is at six under for the tournament and one over on her day. Andrea Lignell is next in line at four under for the event.
This is the fourth year of the ANWA, which hosts the top amateurs in the women's game. Defending champ Anna Davis did not make the cut after suffering a four-shot penalty during the opening round.
Weather could be a recurring theme for the upcoming week at Augusta, as early forecasts indicate more storms could be in the area for Masters weekend. UPDATE: Play of the final round is expected to resume at 1:50 p.m.