The Loop
Wayne Gretzky's clubhead speed is EXACTLY what you'd think it would be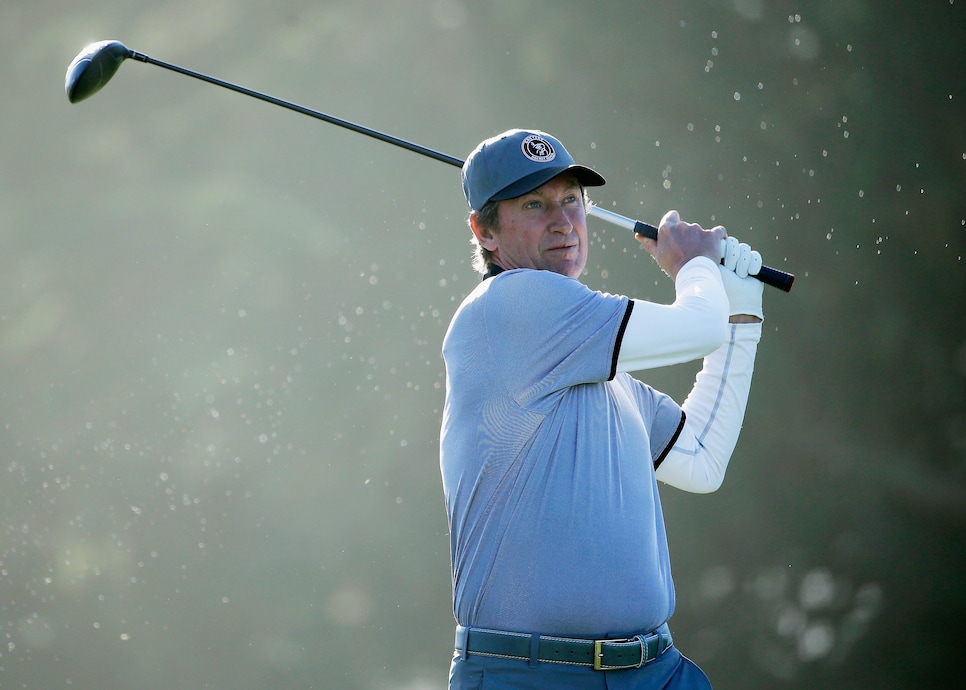 Photo by Jeff Gross/Getty Images
This is just too perfect. Wayne Gretzky, AKA The Great One, AKA 99, hit a tee shot on a hole with a radar set up at Wednesday's BMW Championship Pro-Am. His clubhead speed? You guess it. 99.
Gretzky also nearly hit his famed hockey jersey number at Golf Digest's 2010 U.S. Open Challenge at Pebble Beach. Gretzky thought he had broken 100 -- the goal of the four participants -- by one, but a triple bogey on 18 actually put him at 100 on the nose. Bummer.
Gretzky, the NHL's all-time leading scorer, was never known for a blazing slapshot so him failing to hit triple digits on the radar gun in the pro-am isn't a surprise. That's still pretty good speed for a 56-year-old, although his future son-in-law, who has an average swing speed of about 125 MPH, might give him a little ribbing.