The Loop
Wave to Jimmy Walker from your deck in this $2.2 million Texas home
Dallas gets plenty of publicity as an attractive headquarters for dozens of PGA Tour players, thanks to Texas' tax rate, cheap real estate and a giant airport. But San Antonio has many of the same charms -- including that part about the zero state income tax.
This $2.2 million home sits adjacent to the 17th hole at the Jack Nicklaus signature Cordillera Ranch Golf Club in Boerne, a suburb northwest of San Antonio.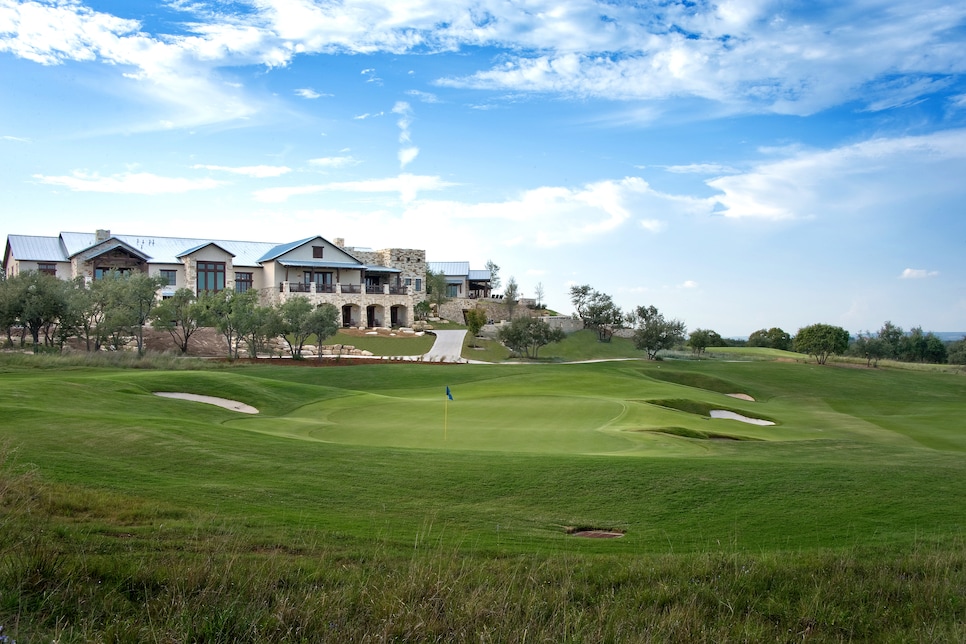 Sign on the dotted line and you can live in 5,465 square feet of model home splendor, with three bedrooms, four bathrooms and a three-car garage. The PGA Tour's Jimmy Walker lives in the same development, and if you see him coming down the 17th you can ask him up for a drink in the dedicated game room and bar adjacent to the large veranda. If he says no, you can still cook dinner for your real friends in the complete outdoor kitchen.
Boerne sits in Texas hill country 30 miles from downtown San Antonio, and a half hour from San Antonio International Airport. If your guests have seen the Alamo one too many times, Austin is 100 miles to the northeast via some beautiful back roads.
The best part? Jimmy Walker made $10 million in prize money in 2014-2015. Living in Texas instead of, say, Connecticut with its 6.7-percent state income tax rate saved him almost $700,000 over two years -- enough for a hefty down payment.