Instruction
Always Think One Shot Ahead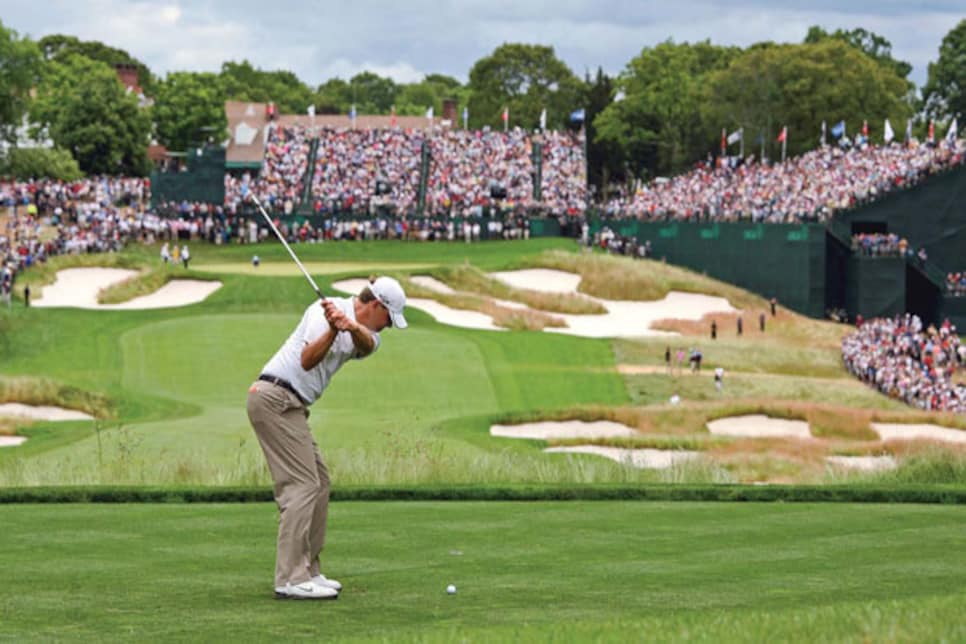 Some people might have been surprised last year when Lucas Glover laid up with a 6-iron off the tee on the final hole of the U.S. Open -- a par 4. But it was the right play, and the average golfer should always consider this option.
When you turn pro, you learn to start hitting it shorter to avoid costly mistakes, because a stroke could be worth half-a-million dollars. Instead of bombing it and bringing the massive greenside bunkers or deep rough into play on the 354-yard hole, Glover teed off with his 6-iron and then hit a 9-iron onto the green. It was the safest way to make par, and good enough for a two-stroke victory. He didn't want to have to dig his second shot out of the rough or worry about hitting a half-wedge into the green.
With the new grooves on tour we'll see more laying up to a full shot, avoiding the tricky 40-yarder.
Ignore the stigma linked to laying up, off the tee or otherwise. Your goal should always be to make your next shot easier. Still not sure when to lay up? For the average golfer facing a hazard, a safe carry is probably a 5-iron.
Tom Watson is a Golf Digest Playing Editor and the golf professional emeritus at The Greenbrier, in White Sulphur Springs, W.Va.