Short Game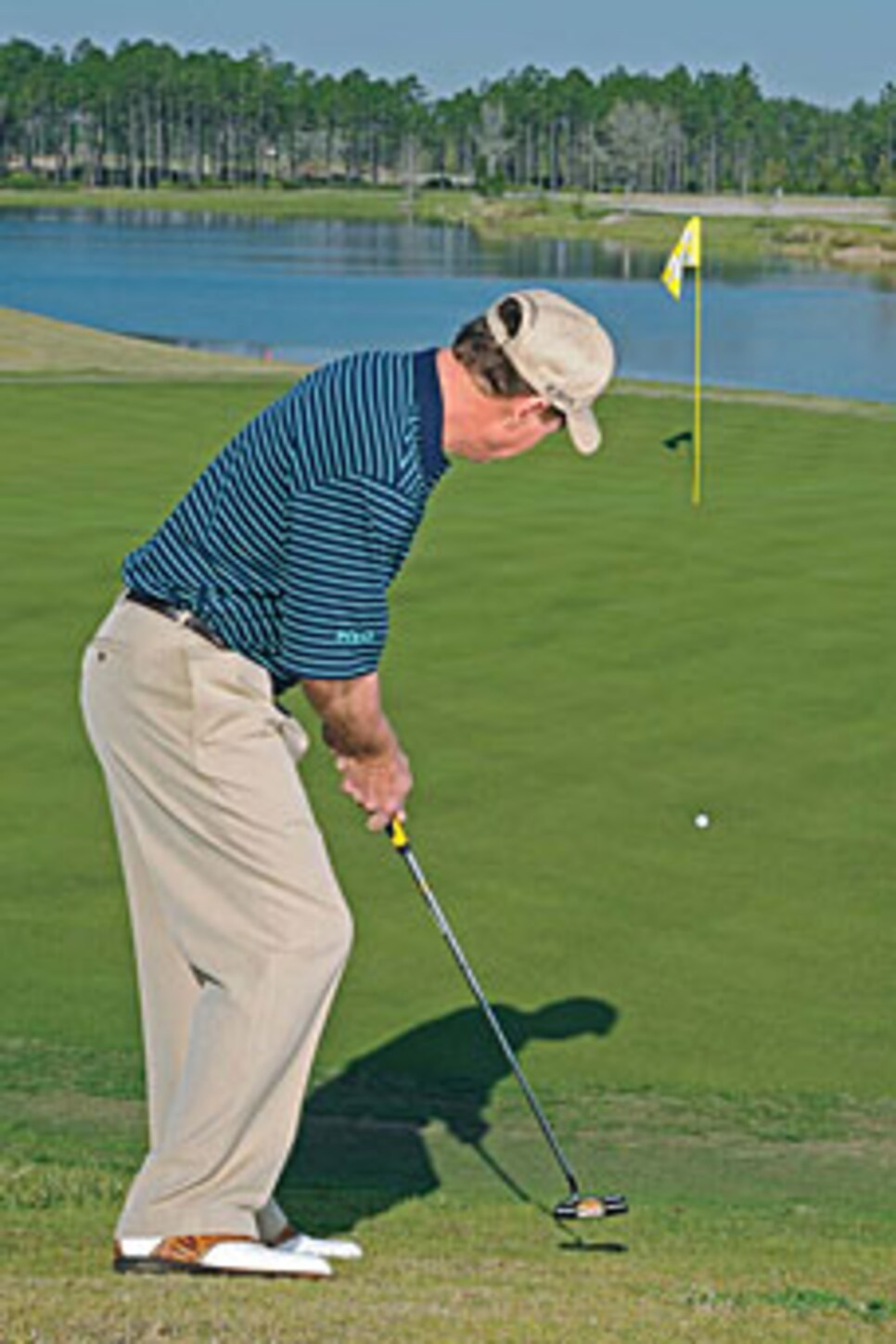 Editor's note: In the coming months, Tom will discuss some key shots that led him to victory in eight major championships and five majors on the Champions Tour.
The 1977 British Open at Turnberry, where Jack Nicklaus and I went head-to-head the final two rounds, is a favorite memory. Jack led by a shot when I missed the green left on the par-3 15th the last day. My 4-iron stayed up on a little knob 12 feet off the green, 60 feet from the cup. My recovery shot was downhill, with a left-to-right break. Should I chip it or putt it?
If the grass between the ball and the green is similar to the green, it's almost always better to putt. You have more distance control. The fescue around the green was playing fast. I might have had better directional control by chipping to take some early break out of the shot, but I wanted to focus on the distance. I took the putter and made the long birdie putt to tie Jack, eventually winning by a stroke. (He finished 65-66 to my 65-65.)
I'll go back to Turnberry for the 2009 Open. Then I plan to play at St. Andrews in 2010 when my eligibility runs out under the new age criteria (60 and younger)—unless I play well enough to qualify again. I agree with that change. You have to make room for the future. It would have been the sensible thing to do at the Masters, too, but there was too much lobbying against it.