The Loop
Watch Tiger Woods discuss his friendship with Arnold Palmer and what Arnie meant to him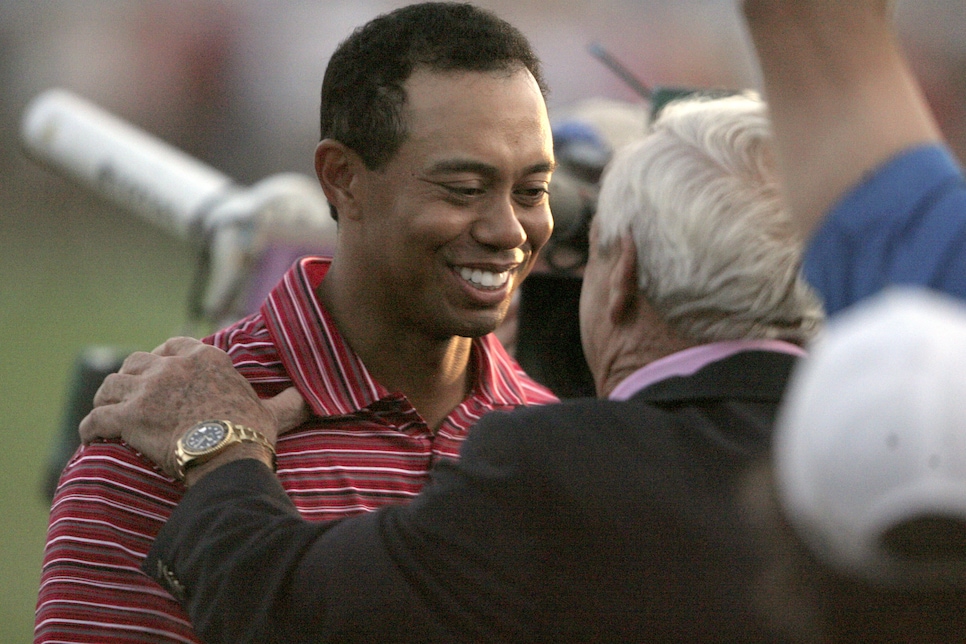 Sports Illustrated/Getty Images
In the 24 hours since the death of Arnold Palmer, his impact and influence on the game of golf has been remembered by many. One of those was Tiger Woods, another iconic golfer who, like Palmer, transcends sports.
Tiger shared a tweet with his immediate thoughts, and spoke with the Golf Channel at Hazeltine National on Monday in between his vice-captain duties for the U.S. Ryder Cup team.
Living in South Florida just outside Orlando, Tiger discusses how close of a friendship he formed with Arnie, even going as far to say that he'd share a drink or dinner with Arnie whenever he could.
And Tiger would pick up the phone to call Arnie whenever he needed somebody to talk to, one of many particularly moving comments from the 14-time major winner about one of the game's greats.
Add this to the many tributes you'll appreciate about the life of Arnie.