The Loop
See how the Cleveland Indians' record winning streak moment got the "Titanic" music -- and Taylor Swift -- treatment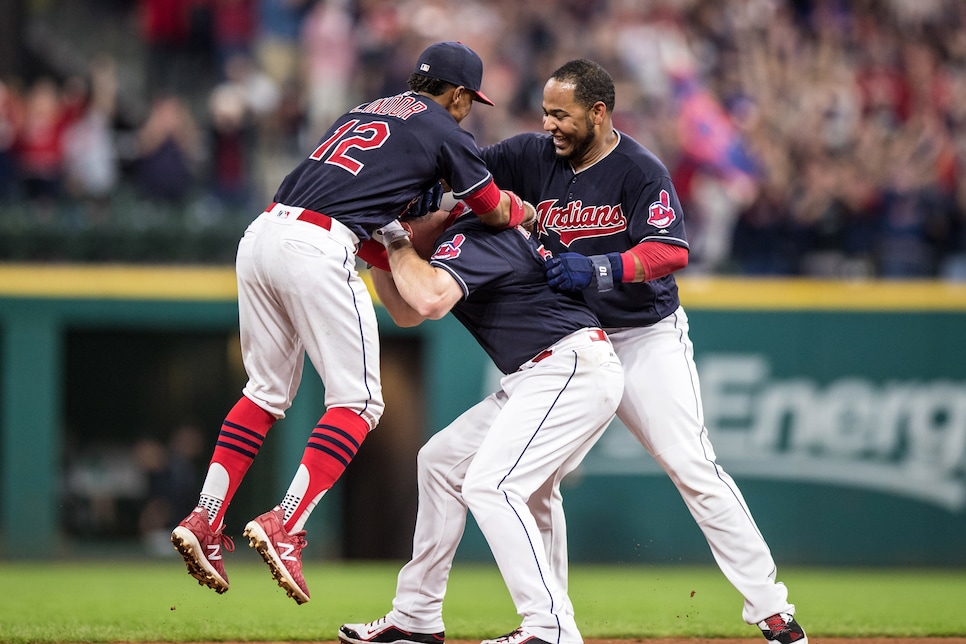 On Thursday night, the Cleveland Indians extended their remarkable winning streak to 22 games with the most remarkable rally during that span. Trailing the Kansas City Royals 2-1 and down to their final strike in the bottom of the ninth inning, the Indians tied the game on a Francisco Lindor RBI double and then won in the bottom of the 10th on a Jay Bruce single. It was a rare close victory for a team that has trailed for just four innings during the streak while outscoring its opponents by a ridiculous margin of 142-37.
Having broken the American League record for consecutive wins with No. 21 on Wednesday, the latest win now puts Cleveland in sole possession of second place for the MLB record of 26 set by the 1916 New York Giants. For a little perspective on how long ago that record (Which actually included a tie. Hmm.) was set, consider that it came just four years after the RMS Titanic sunk. And it came eight decades before the release of *Titanic" the movie, which features that famous Celine Dion song that seems to get dubbed over everything. And the Cleveland Indians' big moment on Thursday was no exception. Have a watch and listen:
But the number 22 also caused the clip to get a little Taylor Swift treatment:
Nicely done. Even if the Indians break the MLB record, it's going to be tough to top that.