The Loop
Watch the all-time screw job pass interference call against Missouri that cost them the game
The Kentucky Wildcats football team is having arguably its most magical season in program history, and a win over Georgia at home next week could very well thrust them into the College Football Playoff discussion. They can thank an all-time screw job pass interference call against Missouri on Saturday for keeping that dream alive.
Trailing 14-3 with 11:52 in the game, Kentucky's offense finally got going after punting or turning it over on downs on its last SEVEN straight drives. After getting all the way down to Mizzou's three-yard line, they failed to punch it in on both 3rd and 4th down, once again turning it back over to Missouri with 7:36 to go. After a quick three-and-out, Mizzou punted it back, and that's when everything started to go wrong for the Tigers:
After a failed two-point conversion, Kentucky now trailed 14-9, suddenly putting themselves back in a game they had zero business winning. Mizzou punted it again on its next drive, but Kentucky quarterback Terry Wilson promptly threw an interception with 4:10 to go, still enough time to get the ball back. They did, forcing another Tigers punt with just 1:24 left, setting up a potential game-winning drive. A few huge plays later, the Wildcats were in business, with 1st & goal but just nine seconds remaining. Wilson threw a fade to the back corner of the end zone on the next play, one that took up all nine seconds and appeared to end the game when Kentucky receiver Ahmad Wagner caught the ball out of bounds. But the referees decided to get involved, rip the game from the player's hands and make this absolutely BOGUS pass interference call:
You're probably thinking, how is that bogus? Offensive pass interference is the call there, right? WRONG. This was called on Mizzou cornerback DeMarkus Acy. Speechless: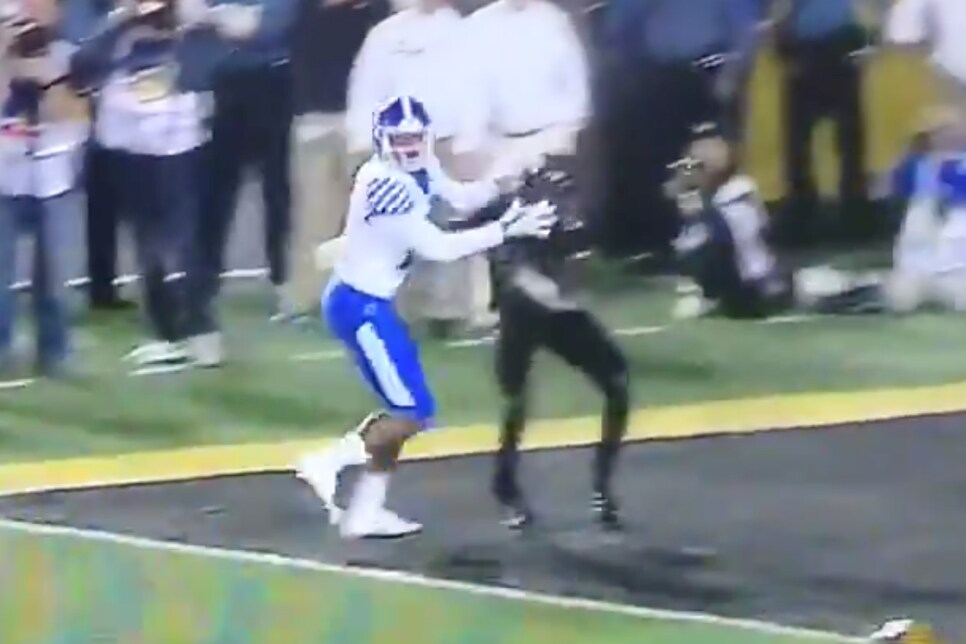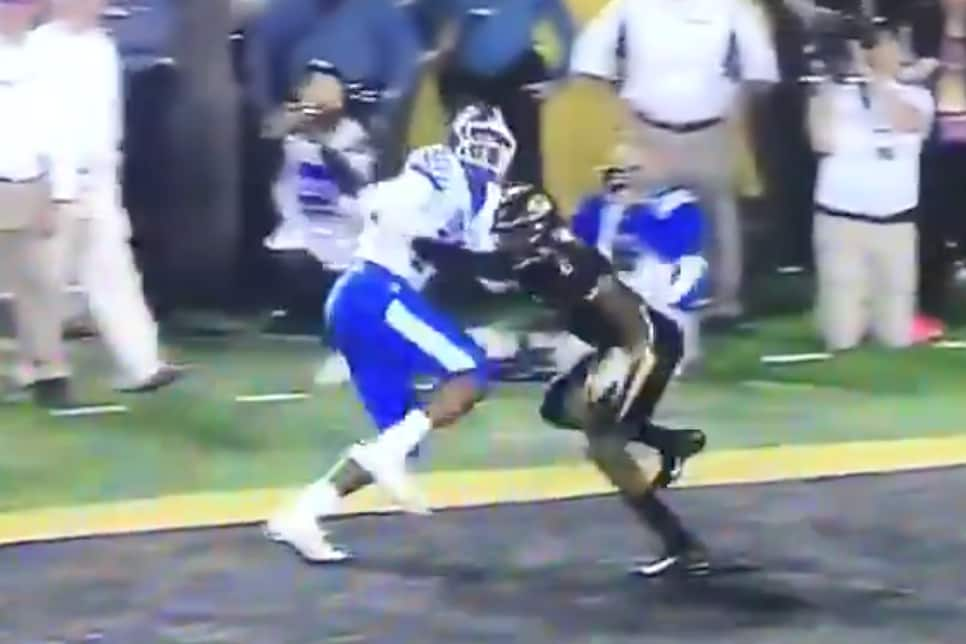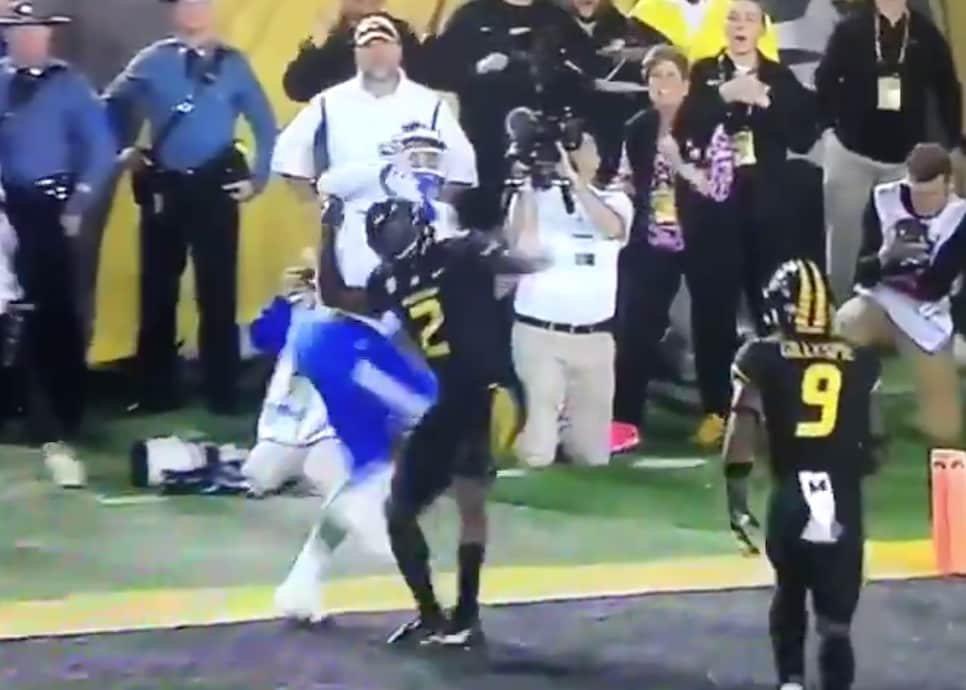 Poor Acy got absolutely mauled by Wagner, only to look up and see that the flag was thrown on him. Because there was no time left, Kentucky was awarded one untimed down from the two-yard line, and the Wildcats took advantage:
Great ending, but one that should have never happened. Tough break for Missouri, a team that probably should be 6-2 and instead finds themselves at 4-4 and in the SEC East basement with an 0-4 conference record. As for Kentucky, they'll remember this call for a long time in Lexington if they do end up beating Georgia, winning their remaining three games (all winnable: @Tennessee, home Middle Tennessee State, @Louisville) and earning a spot in the SEC Championship game for the first time in school history.