News
Watch Patrick Reed make incredible birdie from the woods at the AT&T Byron Nelson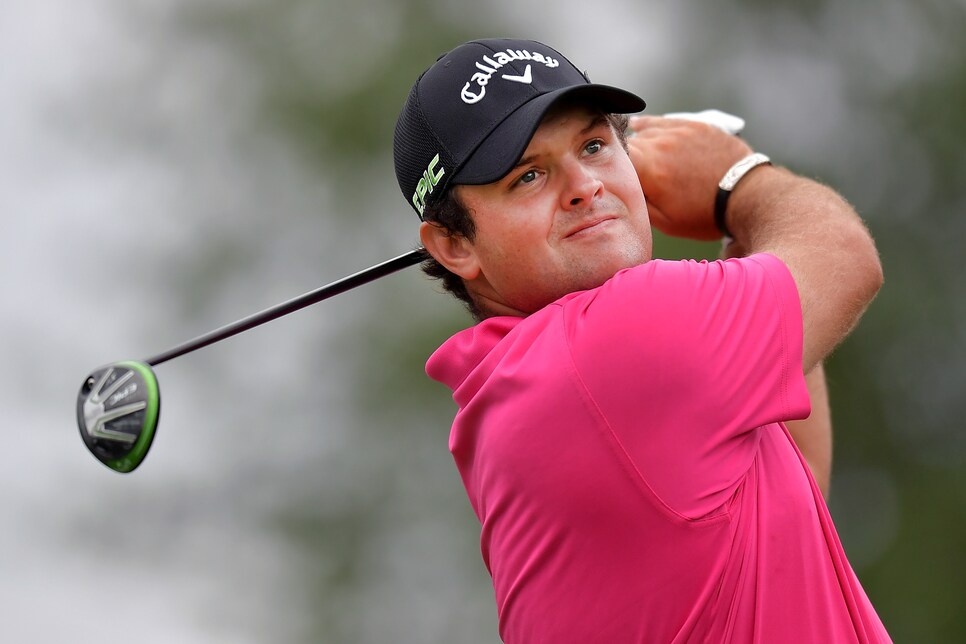 It hasn't been the year Patrick Reed was hoping for after his late season explosion in 2016. His struggles have been well-documented, but it appears as though he's turning the corner. After three straight missed cuts in April, he's posted three consecutive top-25 finishes. This week should be a particularly comfortable one for Reed, as the AT&T Byron Nelson is played in his home state of Texas.
He opened with an even par 70 on Thursday to keep him in the mix heading to the second round, but through six holes on Friday it looked like Reed would be making the short drive home for the weekend at four-over par. That's when Ryder Cup Reed showed up. He birdied four of his next eight holes to get back to even par with four holes left to play. Likely a little jacked up as he tends to be, Reed pulled one hard left on the sixth tee. Surely, the hot streak was coming to an abrupt halt. The five-time PGA Tour winner finger waved that notion away with an unbelievable escape.
Cart paths, trees, you name it, these guys will find a way to make birdie.
Reed followed that up with three straight pars to post a 69. His one-under total should be good enough to stick around for the weekend, where he can try to keep the momentum going.